Manchester United has launched an urgent inquiry into how a fake bomb used in a training exercise at the club's home stadium went unnoticed for four days before Sunday's match against Bournemouth.
Ed Woodward, the club's vice-chair, said United would "investigate the incident to inform future actions and decisions".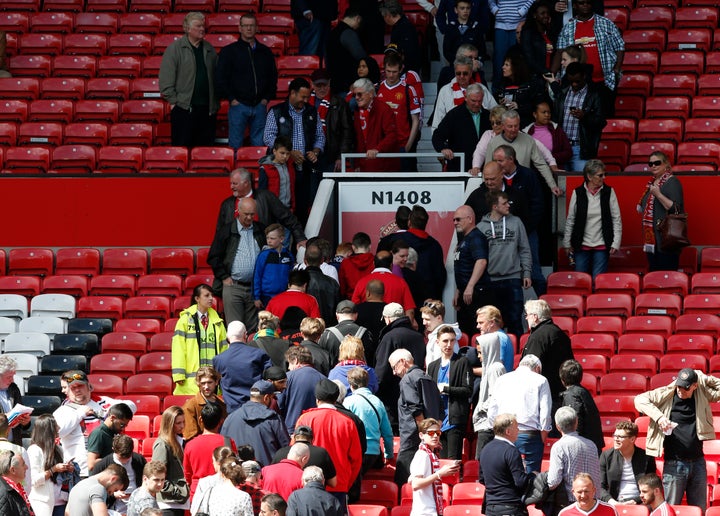 The decision comes following calls for a probe into who was accountable for the "fiasco" after it was revealed a private security firm had left an "incredibly lifelike" training device in a toilet that was only discovered minutes before players were due to walk onto the pitch.
Manchester police and crime commissioner Tony Lloyd said: "It is outrageous this situation arose and a full inquiry is required to urgently find out how this happened, why it happened and who will be held accountable."
"This fiasco caused massive inconvenience to supporters who had come from far and wide to watch the match, wasted the time of huge numbers of police officers and the army's bomb squad, and unnecessarily put people in danger, as evacuating tens of thousands of people from a football stadium is not without risk.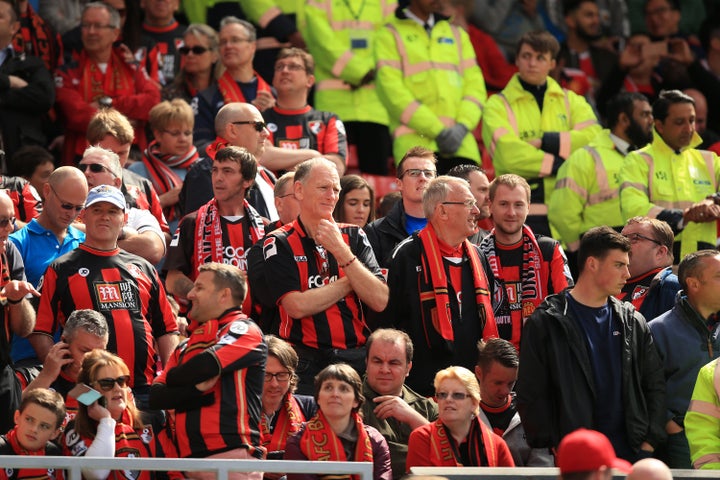 "Whilst this in no way demeans the professionalism of the police and stewards responsible for getting the fans out, or the supporters' calmness and cooperation during the evacuation, it is unacceptable that it happened in the first place."
Thousands of fans, including those who travelled from as far afield as Sierra Leone, were left dissapointed when the game was called off. Bournemouth supporters who also made the 500-mile trip for what was supposed to be their first ever league fixture at Old Trafford were turned away frustrated.
The evacuation of Old Trafford's Stretford End and Sir Alex Ferguson Stand began around 20 minutes before the scheduled kick-off of 3pm after an announcement was made for security personnel to invoke "operation red code".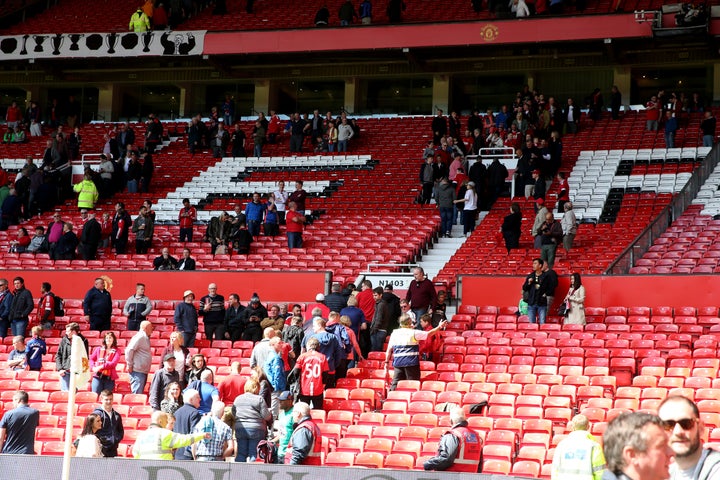 Shortly after 3.15pm those remaining in the stadium were informed the game was off.
Army bomb disposal experts called in by officers carried out a controlled explosion on the device in the North West Quadrant of the ground at 4.30pm.
The game was called off after discussions between the Football Association, the Premier League and police and has been rearranged for Tuesday at 8pm, four days before United play Crystal Palace at Wembley in the FA Cup final.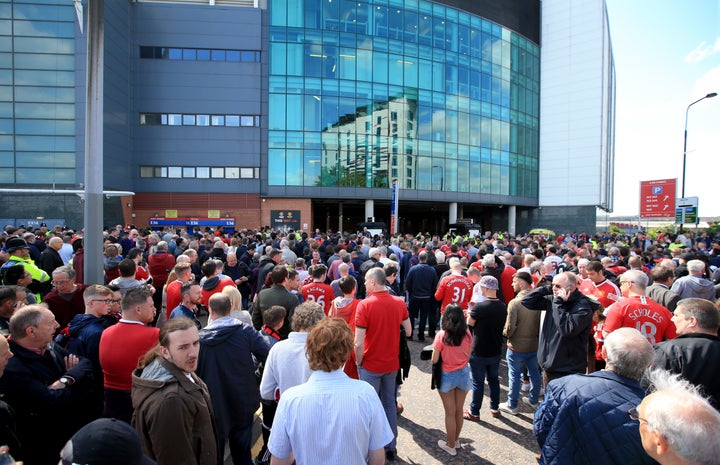 It is understood that, as a goodwill gesture, United will offer supporters a refund as well as a free ticket for the rescheduled game.
They were hoping a win against AFC Bournemouth would lead to Champions League qualification - an ambition that now looks unlikely after rivals Manchester City drew with Swansea in their final fixture of the season.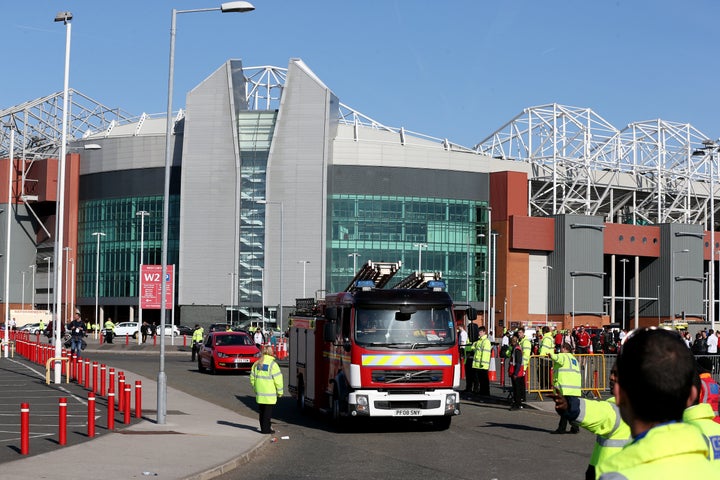 The overnight operation had been testing the anti-terror police's response to a Paris or Brussels-type attack on civilians but was criticised after footage showed one actor repeatedly shout the religious phrase meaning "God is great".
GMP Assistant Chief Constable Garry Shewan issued an apology, calling it ''unacceptable'' to use the phrase.
In January, United reportedly beefed up security at Old Trafford in the wake of the terror attack at the Stade de France in Paris.