If this happens, the real losers won't even be on the pitch as Spurs - the only other team in the running - will see their dreams shattered.
Ahead of the crucial weekend, Twitter has collated data on the most talked about players on the two top teams to come up with a Spurs/Blues dream team.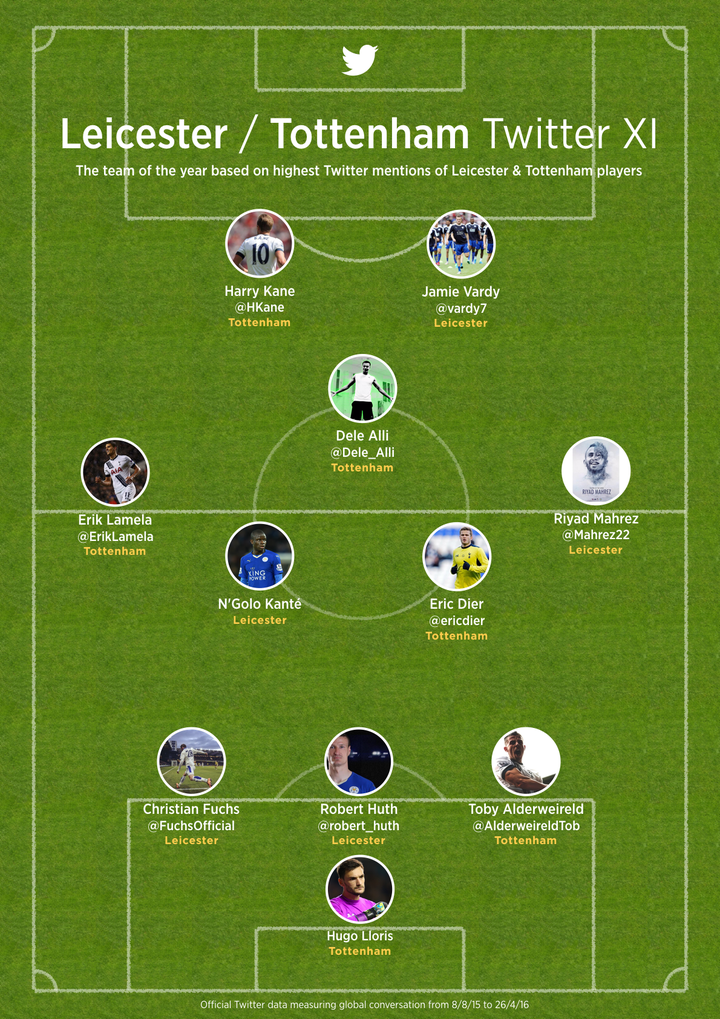 Leicester City are just one win away from winning it all after narrowly avoiding relegation last season, making Sunday's clash with Manchester United a defining moment in Britain's entire sporting history.
On Friday, the hashtag #BackTheBlues trended for hours on Twitter as locals shared their photos of support for the Foxes, with even Labour MP Liz Kendall (@leicesterliz) and the city's mayor getting involved...