Several thousand people have expressed interest in attending a demonstration in London on Saturday prompted by the "extreme rage" felt over the international community's "inaction" in resolving the Aleppo crisis.
A March For Aleppo will take place from 12.30pm, with attendees meeting in Marble Arch before walking to White Hall and 10 Downing Street, where a rally will take place.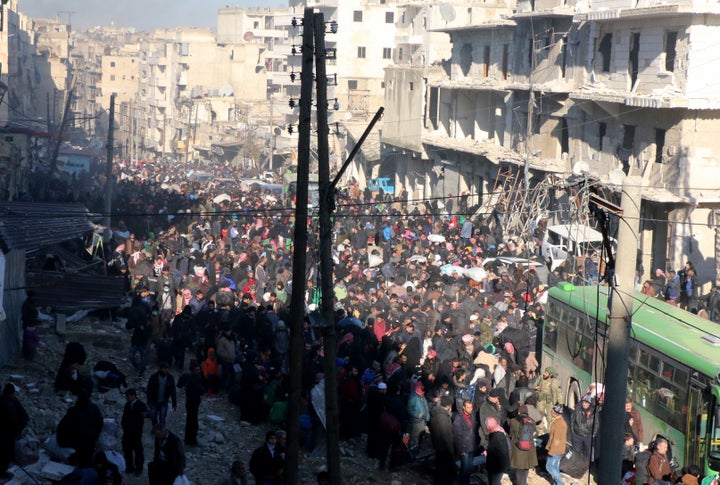 According to a Facebook page for the event, 3,800 people are interested in attending the march - 1,500 have indicated they will go.
"After the renewed assault on Aleppo since mid-November, the Assad regime and its allies are bombarding the city like there is no tomorrow," a note on the Facebook page reads.
"Join us to protest against the large-scale bombardments and targeting of civilians in Aleppo. There is a Holocaust ongoing and we urgently need the international community to take action to save lives."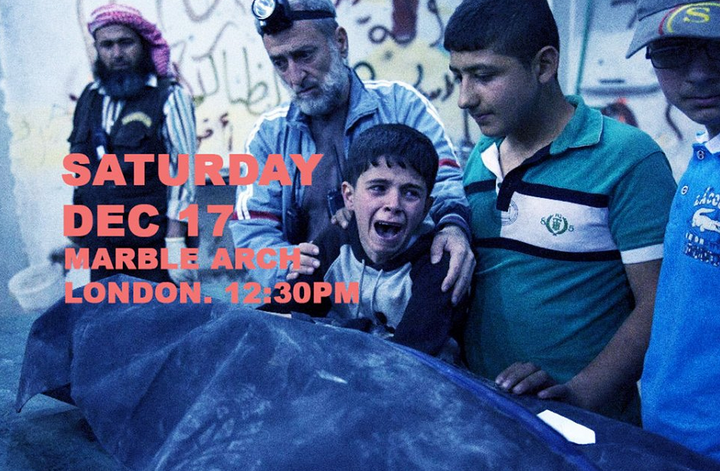 It continues: "An activist in eastern Aleppo said what bothered her most wasn't the hunger due to the lack of food, but the silence of the international community regarding their situation.
"Today it is Aleppo, but tomorrow the same thing may happen in Idlib and other cities in Syria. We must push the international community to put an end to the atrocities."

While one has since been negotiated, and thousands of civilians have been evacuated, Syrian media on Friday said efforts to remove people had been suspended today hours after they began after convoys were shot at by rebels.
Popular in the Community