Thousands of Irish students are marching on Dublin to protest plans to introduce an income-dependent student loans system in the country.
The march, organised by the Union of Students Ireland (USI), is travelling through the city to Government Buildings, with an estimated 12,000 students having travelled from all over the country for the protest.
The USI wants the government to introduce publicly-funded university education, saying that an English-style student loans system will create a two-tier system of higher education – those who can afford education and those who can't and thus become saddled with debt.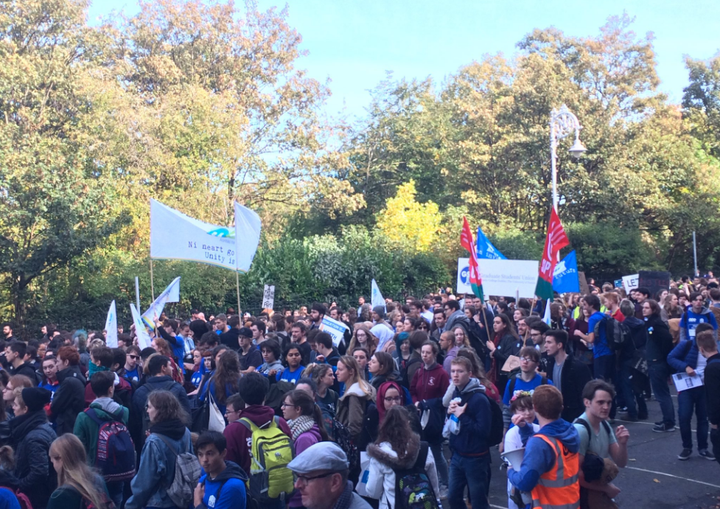 "It will increase emigration, saddle young people with a mortgage-modelled debt and widen the gap between the rich and the poor.
"We already have the second-highest fees in Europe, and we don't want them to go any higher, we believe that education should be publicly funded and accessible to anyone who wants to avail of it."
The proposed scheme would see a 'study now, pay later' system introduced into the country, with the average graduate paying around €100 a month over a 15 year period.
Repayments would only begin once graduates were earning over €26,000 a year.
This means a degree would cost between €4,000 and €5,000 year in tuition fees a year, or around €20,000 overall.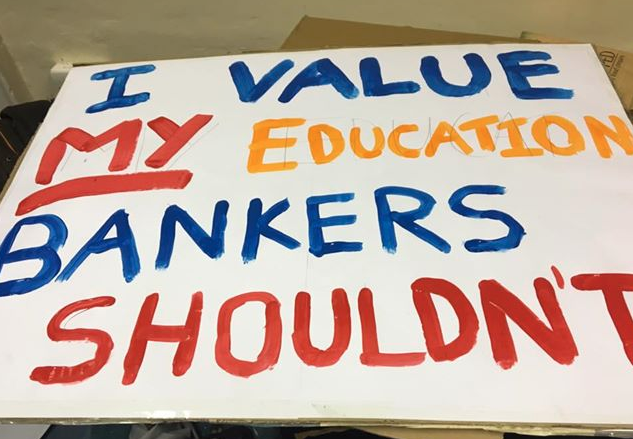 At the moment, EU students in Ireland are covered by the Free Fees System which means the Department of Education and Skills pay for their tuition fees.
Students are only required to pay €3,000 contribution fee which pays for exams and other services.
Changes to the current system were proposed following a report released this summer that warned that it was no longer sustainable and would lead to a sharp decline in the quality of graduates.
Consequently, it proposed three options: state-funded education, maintaining the current system or an income-based student loan scheme.
But students are unhappy about the idea of a students loan system. The protesters plan to march through the city to the Department of the Taoiseach.
Demonstrators have taken to Twitter to share the progress of the march, which started at 1pm.
Hundreds of students have also shared their support for the protest, using the hashtag #EducationIs.
Ireland's Department for Education and Skills has been contacted for comment.