My name is Marcus Knox-Hooke, I grew up on the Broadwater Farm housing project in Tottenham, North London. My home became notorious in 1985 after a riot broke out following the death of a local woman at the hands of police officers. During the riot a police officer, PC Keith Blakelock, was also killed.
27 years later I firmly believe there has been an ongoing vendetta that exists between the police and my community following the death of PC Blakelock and this, I believe, might have been a factor in why my friend Mark was killed.
1985. Me and Mark Duggan would have been four-years-old when this tragic event happened on our estate and, of course being babies, we were totally oblivious to such events happening at the time. From this incident on, Broadwater Farm became a no-go area.
Growing up on the Farm as kids, the best way I can describe it as it was colourful and vibrant, with a real energy and a sense of community. But as we got older we became aware of our environment, the violence, and the heavy-handed policing. And what we knew to be home was actually a place notorious for having a level of respect for all the wrong reasons – violence and crime – and being kids from the estate we were automatically tarnished with the same brush as others being from the Farm. Unfortunately this couldn't help but impact our upbringing in a negative way.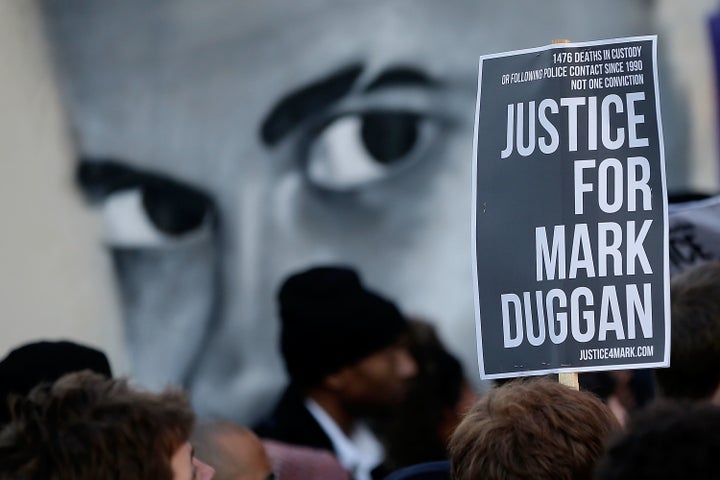 By 2011 both me and Mark, after being heavily inference by our surroundings and getting caught up in the gang culture, left the gang lifestyle behind and started going straight, moreso because we had kids of our own.
On 6 August 2011, a peaceful protest outside the police station in Tottenham, led by the family of Duggan including myself, was ignored by the officers inside. After no explanation was given by the police as to why Mark had been killed, and no official notification of Mark's death had been given to the family. For two days since he had been shot, not one senior police officer had attended the family home to speak to anyone. After waiting outside the police station for six hours for some sort of acknowledgement, we were flagrantly ignored by the police. Due to this complete disregard, people at the protest started to become angry. Overcome with emotion, I threw the first stone, so to speak, and that led to what became Britain's biggest riot of the 21st Century, soon spreading throughout the capital, and across the country.
When I came out of prison after serving my time, it was the final days of Mark's inquest, at the end of which Mark was deemed lawfully killed. This was a huge shock to us all as we still had some sort of hope in the justice system based on the evidence against Mark being so weak and the inconsistencies within the police reports it should have been an unlawful killing verdict.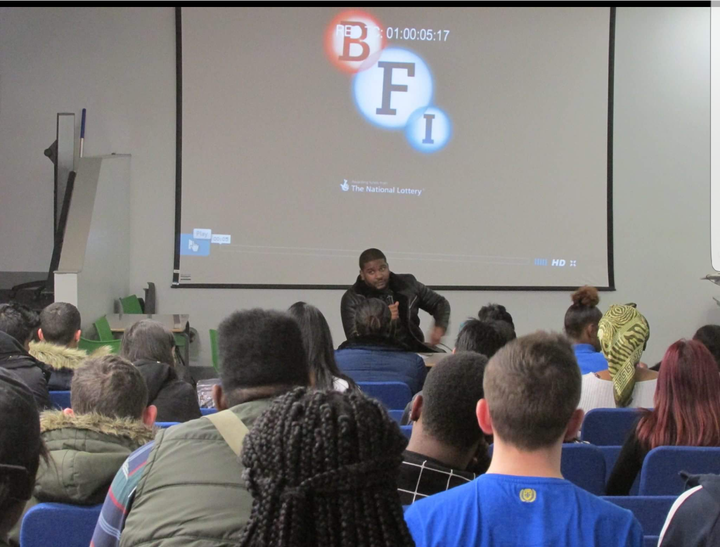 While all that was going on, at court I was approached by someone who worked with young people in an organisation attended by Mark's son. I was asked if I would mentor his son and other kids there. I think that was the turning point for me, almost like my calling. I said to myself that from hereon out I will work with the youth of the coming generations on ways to break these repetitive cycles that have been going on for generations - black-on-black violence, youth violence, deaths by police - in order to save lives and stop a kid, 30-odd years from now, being put in a position that Mark was put in.
During this ordeal, by the grace of God I was blessed with the opportunity of making a Bafta-nominated documentary called The Hard Stop, which has gone on to win many other awards, and tells a powerful story I believe young people can definitely benefit from. For educational means, I will use my film as a tool to try reform the younger generations both in the UK and on an international level.
I have made many wrong choices in life, but I can proudly say I've turned my life around. Now I want to educate young people in the UK and around the world about how to avoid making the same mistakes I did and show them, based on my experiences, that you can change your circumstances if you have the right drive and determination - nothing has to stay the same.
Isolation and silence about these huge social challenges is what is killing our young people. I feel a big responsibility to speak out as someone who has been on a life-changing journey, And as part of this, I am currently raising funds to take The Hard Stop documentary on an educational tour of the United States of America.
CrowdJustice is a legal crowdfunding site that works to increase access to justice.