Nicola Sturgeon has a lot on her plate during her daily coronavirus briefings, as she attempts to steer her nation through the biggest crisis of modern times.
So inevitably there will be slip-ups. And fortunately for us, in this time of general despair and gloom, there was one on Monday and it was rather hilarious.
The first minister was discussing MP Margaret Ferrier, who is facing calls to resign her seat after it emerged she travelled between Glasgow and London with coronavirus.
Only Sturgeon tripped up over her surname and called her "Margaret Covid".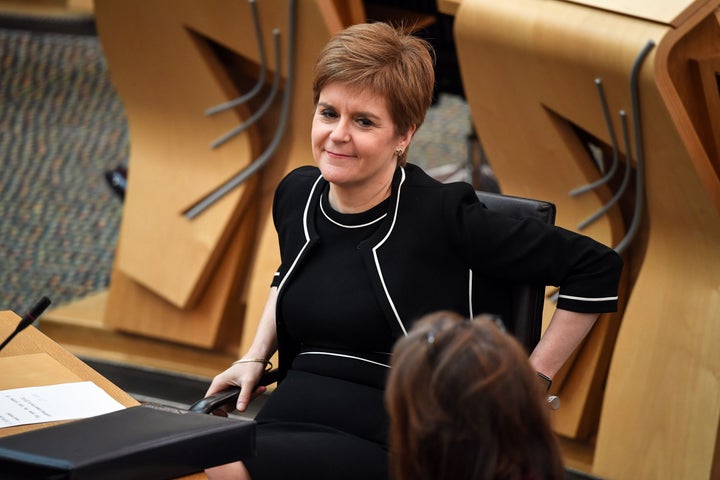 And it's not the first time she made the gaffe, the first being just three days ago in exactly the same spot.
Ferrier said in a statement on Thursday there was "no excuse" for her actions, as she admitted she had travelled hundreds of miles on a train to the House of Commons while awaiting test results and returned home, again by train, after finding out she was positive.
The SNP has withdrawn the whip but the now-independent MP has not made any public statements about her future since the admission on Thursday, with speculation increasing over her position.
Sturgeon has previously stated she thinks Ferrier should step down, a sentiment echoed on Monday by the leader of the SNP at Westminster.
Ian Blackford has joined a chorus of senior figures inside and outside the party urging her "to do the honourable thing" as calls for her resignation increase.