A 21-year-old vlogger has become a YouTube star thanks to her makeup tutorials and powerful message of self-love.
Marimar Quiora, from California, was born with a facial tumour called cystic hygroma, which leaves her unable to speak or eat.
But Quiora, who uses sign language to communicate, isn't letting anything hold her back in the world of beauty blogging - racking up over five million views on her videos.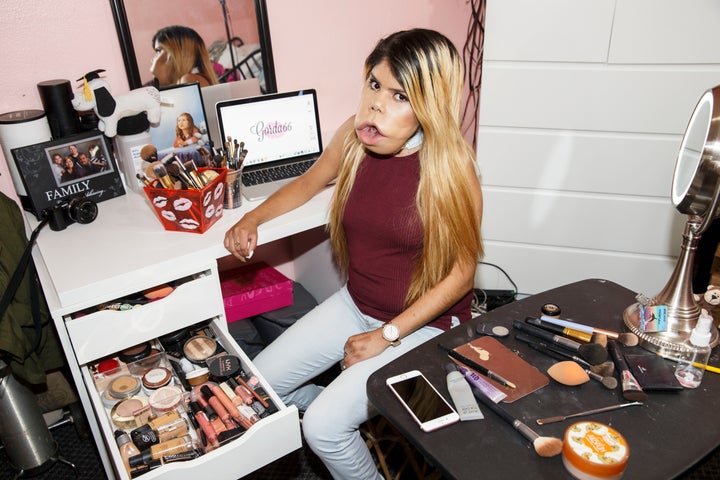 In her younger years, Marimar struggled with her appearance and would hide from strangers in the street.
She has also had many surgeries throughout her life to reduce the size of her face and mouth.
"It affects me in several ways," she said. "I cannot speak, I breathe through a hole in my throat, I eat through a tube in my stomach and the hearing in my right ear is diminished."
But now the student has found the self-assurance to fully embrace her looks, and hopes to encourage others to do the same.
"When I was younger I would talk to myself in the mirror. I would tell myself I was beautiful," she said.
"I would encourage myself and list all the things that were good about me and it built my confidence through the years.
"To me, beauty means to accept yourself for who you are and to ignore what other people tell you - it doesn't matter if you have a different looking face."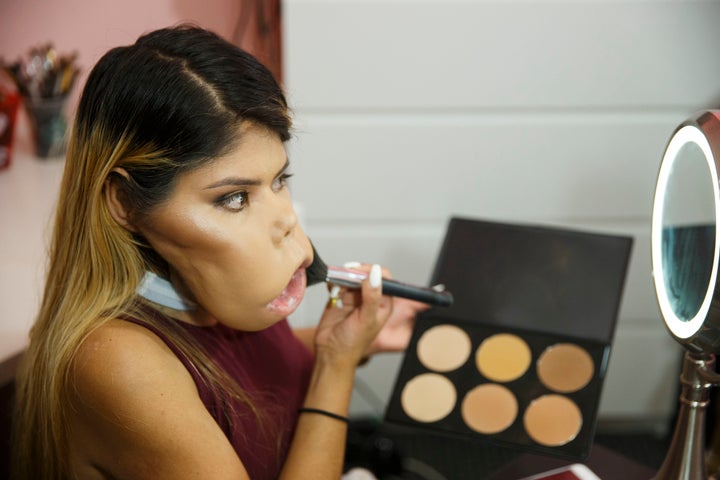 Marimar says she has always been interested in makeup, but two years ago she decided to throw caution to the wind and start her YouTube channel.
Today she gets countless messages from women across the world who she has inspired.
"People type their comments after they view my videos and they say some really nice things. They tell me I'm beautiful and they love my makeup," she said.
"What I like about makeup and beauty is imagining new looks, especially around the eyes and showing people they're beautiful no matter what."
Although she has a huge online following, Marimar's biggest fans are her mother Maria and older sister, Airam, 24.
"I say to her she can do whatever she wants," her mother said. "She said she wants to go traveling and go many places and inspire other people and give thanks to God that's she's alive with a lot of energy.
Airam says she has always looked to her younger sister for encouragement and motivation.
"Ever since she was little she's managed to figured things out. She took grasp of what her condition was and made the best of it," she said.
"Personally she inspires me because it's not easy having the condition she has, everybody looking at you, everybody staring at you and for us as a family its been hard to do this together."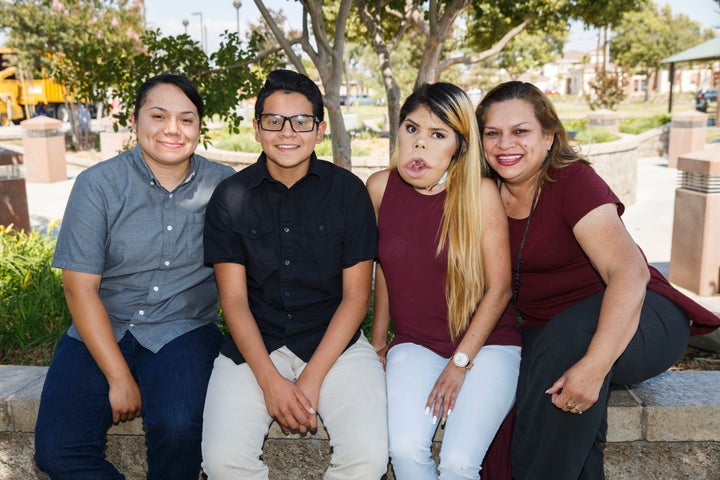 Marimar does not know how her condition will affect her further down the line but has big plans for the future.
"I hope to get married someday and have a family, have my own beauty line, travel and teach people around the world about makeup and my life experience," she said.
"It doesn't matter how you look or how you feel about your body. Accept yourself, accept your image - that's what matters."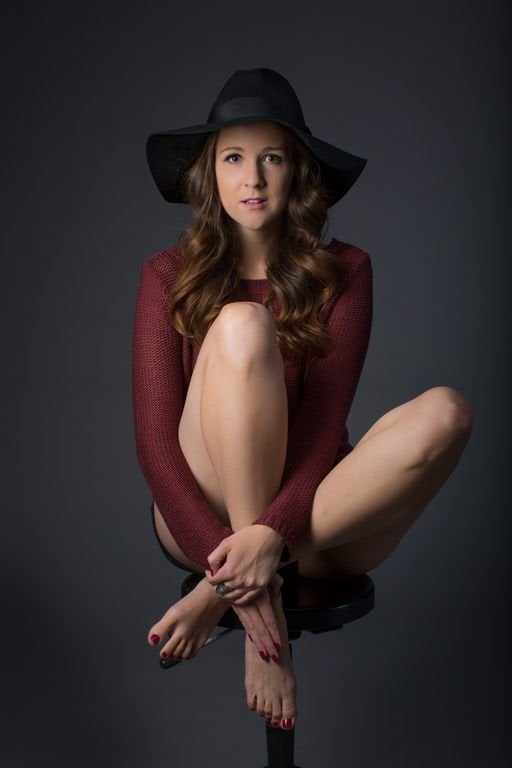 Beauty Bloggers And Vloggers On Our Radar