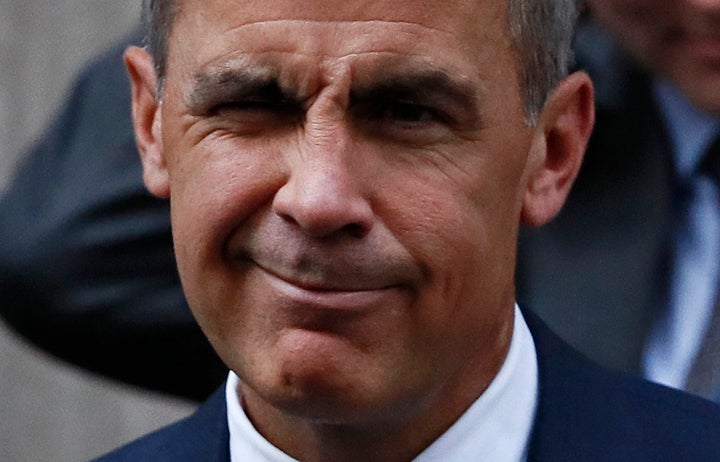 Mark Carney has earned praised after announcing he will remain as Governor of the Bank of England for another year in the face of "toxic" briefings from Tories - but one of his fiercest critics made clear the Canadian banker should have gone.
Carney revealed he will will remain in post until June 2019 - 12 months longer than originally planned but not taking up the option of three more years - in order to provide an "orderly" transition to 'Brexit'.
Reports suggested Carney was on the brink quitting amid repeated criticism from pro-Brexit Tory MPs arguing he had been too political ahead of the summer referendum.
Prime Minister Theresa May's complaint at the Tory party conference about the "bad side-effects" of ultra-low interest rates and quantitative easing - monetary policies implemented by the central bank - were also thought to grate.
Tonight, he confirmed he would stay on - though not for the two-terms typical of bank governors.
"I think the uncertainty was bad, but I still think he ought to have gone because of his bias over Brexit."
In a letter to Chancellor Phillip Hammond, Carney wrote:
"Recognising the importance to the country of continuity during the Article 50 negotiations, and notwithstanding those personal circumstances, I would be honoured to extend my time as Governor for an additional year to the end of June 2019.

"By taking my term in office beyond the expected period of the Article 50 process, this should help contribute to securing an orderly transition to the UK's new relationship with Europe."
The Labour Party praised the Governor for "ignoring the briefings against him from senior Tories". Rebecca Long-Bailey MP, Labour's Shadow Chief Secretary to the Treasury, said:
"The attempts by Conservative politicians to scapegoat Mark Carney would be laughable if they weren't so shameless.

"That a committed public servant like Mr Carney has been the subject of briefings, on and off the record, questioning his fitness for the role - when he himself has no opportunity to respond - is an indictment of the toxic atmosphere now brewing inside the Conservative Party."