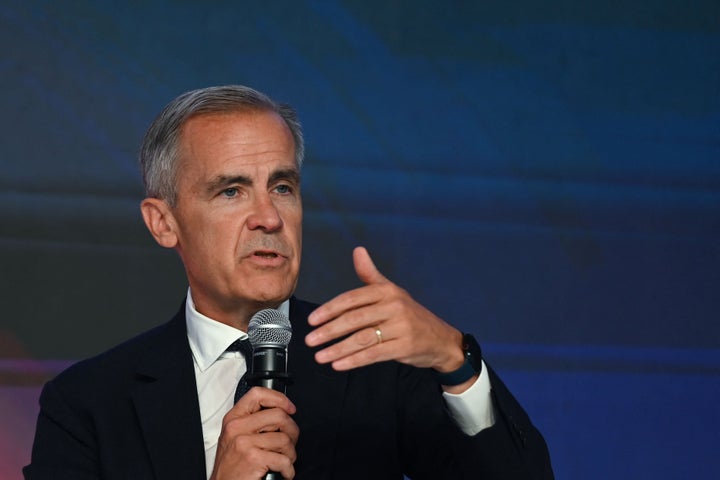 The former Bank of England governor accused those who backed quitting the European Union of wanting to "tear down the future".
Speaking at a summit in Montreal also attended by Labour leader Keir Starmer, Carney said: "For years, the rallying cry of the Brexiteers was 'broken Britain'. But their solution - to 'take back control' - ended up code for tear down the future."
He went on: "When politicians proclaim that our great democracies are broken, it's not because they want to fix them, it's because they want a licence to demolish.
"It's a model, and it's a repeated model, that uses a constraint to 'starve the beast of government' in the misguided view that slashing leads to growing."
Carney, who led the Bank of England from 2013 until 2020, added: "When Brexiteers tried to create Singapore on the Thames, the Truss government instead delivered Argentina on the Channel - and that was a year ago.
"Those with little experience in the private sector - lifelong politicians masquerading as free marketeers - grossly under-value the importance of mission, of institutions, and of discipline to a strong economy.
"And the bad news is that while these tactics never work economically, they can work politically. Brexit happened, Donald Trump was elected. So we can't dismiss the impact of anger, but we must resist its power."
Truss was eventually forced to resign as prime minister after just 49 days in office.
She has since defended her plans to slash taxes to boost growth, insisting that she was the victim of the "powerful economic establishment".