Mark Wahlberg will donate his $1.5 million reshoot fee for the film 'All The Money In The World' to the Time's Up fund, after drawing criticism for how much more he made for the work than co-star Michelle Williams.
Bosses had to rework the movie after deciding to cut Kevin Spacey out of it due to sexual assault allegations made against him.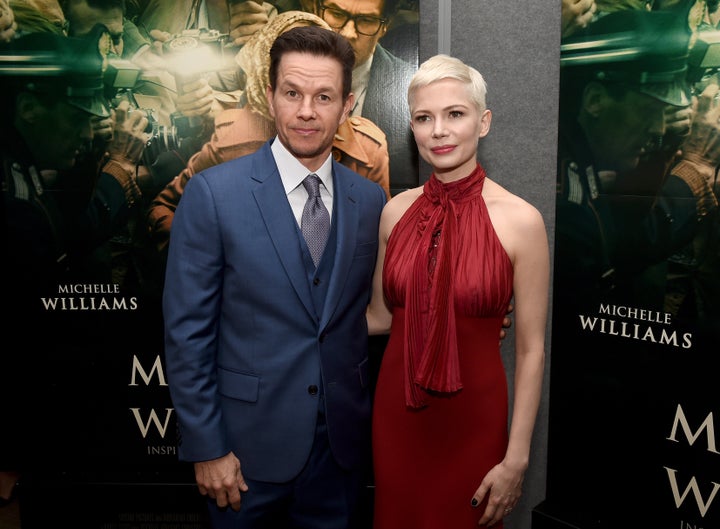 In a statement posted on Twitter, Mark recognised the controversy, and pledged the money to Time's Up, which funds legal support for those who have been sexually harassed at work.
"Over the last few days my reshoot fee on 'All The Money In The World' has become an important topic of conversation," he said.
"I 100% support the fight for fair pay and I'm donating the $1.5 million to the Time's Up Legal Defense Fund in Michelle Williams' name."
WME - the agency that represents Mark, Michelle and the film's director Ridley Scott - also pledged to donate $500,000 to Time's Up.
Earlier this week, it was claimed Michelle made only $80 per diem on the reshoots, amounting to less than $1,000.
She later told USA Today of the reshoots: "I said I'd be wherever they needed me, whenever they needed me. And they could have my salary, they could have my holiday, whatever they wanted. Because I appreciated so much that they were making this massive effort."
According to The Wrap, the huge pay gap was largely due to the actors' individual contracts.
Whereas Michelle's contract reportedly required her to do reshoots, Mark's did not, leading to a negotiation for the fee.
Michelle has since praised Mark for donating his earnings to Time's Up, saying in a statement: "Today isn't about me. My fellow actresses stood by me and stood up for me, my activist friends taught me to use my voice, and the most powerful men in charge, they listened and they acted.
"If we truly envision an equal world, it takes equal effort and sacrifice. Today is one of the most indelible days of my life because of Mark Wahlberg, WME and a community of women and men who share in this accomplishment."
She also paid tribute to actor Anthony Rapp, who claimed Kevin Spacey sexually harassed him with he was 14, prompting many others to come forward with allegations.
"Anthony Rapp, for all the shoulders you stood on, now we stand on yours," she added.
Spacey responded to Athony's allegations in a statement on Twitter back in October, in which he said he didn't recall the events described, but offered his "sincerest apologies" for "what would have been deeply inappropriate drunken behaviour".
He is also being investigated by the Metropolitan Police over two alleged sexual assaults - one that took place when was artistic director of the Old Vic theatre in 2008, and the second that is claimed to have taken place in Lambeth in 2005.
It came after the Old Vic said that 20 people were allegedly victims of "inappropriate behaviour" by Spacey and that a "cult of personality" may have stopped them from coming forward.