From the people that brought you the 'Love Sausage' comes another pork-filled creation. Marks & Spencer has created a pizza with a base made from pork meat instead of dough.
We'll let that sink in for a second.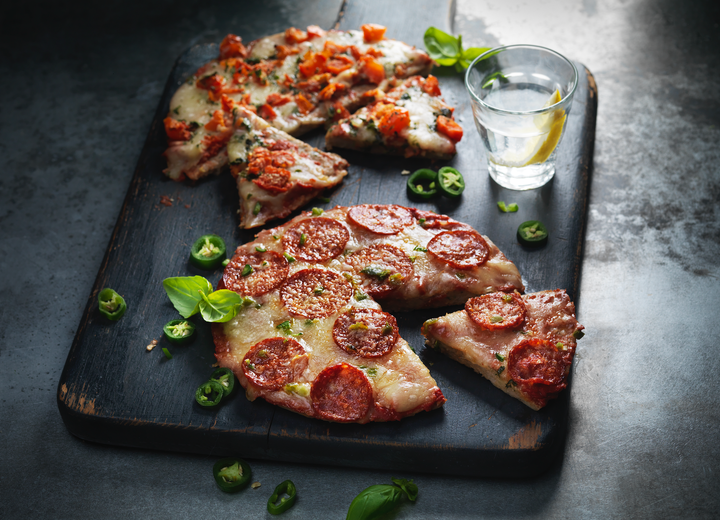 The good news to take away from this is that the so-called meat'zza is gluten-free. The bad news is that M&S appears to have just ruined pizza for everyone.
This isn't the first sausage base we've seen. In 2012 Nigella Lawson featured a meat'zza recipe in her book Nigellisima, but M&S claim to be the first to bring a ready-made version to the high street.
There are two to choose from, priced at £4 each (or 3 for £10). The Margherita Meat'zza is topped with marinated tomato, mozzarella and basil, and the Spicy Pepperoni consists of lashings of mozzarella, pepperoni and fiery jalapeno.
So what did we ever do to deserve this?
Sarah Loxton, M&S product developer, said: "We're a nation of pizza lovers yet also looking at ways to reduce our carb intake, so this seemed like the perfect solution.
"Most importantly, the meat'zzas taste great but they're also an easy family choice for busy weekends when everyone is having too much fun in the garden to spend all the time in the kitchen. Ready in under 15 minutes, my family and I love eating ours served with a simple rocket salad and tomatoes."
Understandably, the internet had something to say on the matter.
D'oh. Or should we say, dough?
We all work hard to earn our money – so it shouldn't feel like hard work to spend it well. At HuffPost Finds we'll help you find the best stuff that deserves your cash, from the ultimate lipstick to a durable iron to replace the one that broke (RIP). All our choices are completely independent but we may earn a small commission if you click a link and make a purchase.