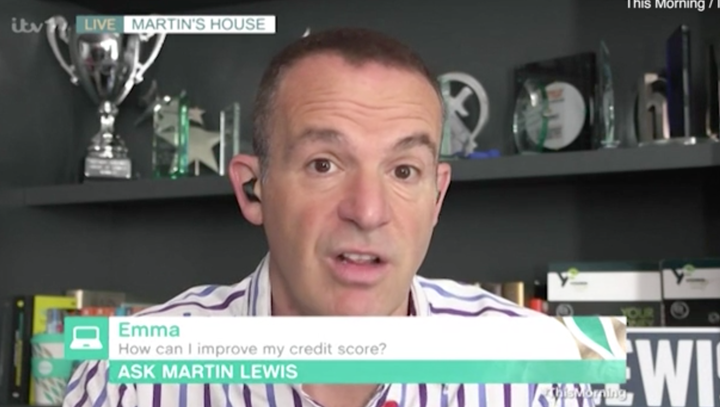 Have you ever wondered how that little credit rating barometer works? Well, Martin Lewis joined ITV's This Morning to help viewers figure it all out.
And, as it turns out, credit ratings aren't all that, according to the financial expert.
A viewer called in who had been refused a mortgage, despite having an impeccable credit score. She also disclosed she'd been made redundant whilst on maternity leave.
Much to her surprise, the Money Saving Expert said there are other things that are more important when it comes to getting a loan.
"We just have to get away from being hung up too much about credit scores," Lewis said.
Instead, the most important thing a lender looks for when an application for a loan or credit is made is a person's income, he added.
"If you had no income and a perfect credit score, and you wanted a loan, you're almost certainly not going to get it because you can't pay it back," he explained.
What is a credit score?
Put simply, a credit score is a number that helps tell lenders whether you are a credit risk to them if you borrow money. People with a higher score are more likely to secure a loan, higher credit and a better interest rate than those with a lower score.
According to Lloyds Bank, a lower credit score could indicate you have limited experience of managing finances, or you've made mistakes in the past, making you a higher risk to lenders.
In the UK, the average credit score is 797 out of 999, but they can vary wildly depending on the credit reference agency. This is because different agencies use different statistical models, which will ultimately impact the score you're given.
So think of it as more of a loose guide to lenders, rather than something that's set in stone.
Why your credit score isn't always the answer to securing a loan
Martin Lewis explained that if a person has been made redundant and doesn't have a job, and therefore doesn't have an income but has a great credit score, "it is going to make getting credit much more difficult".
The main factors that would influence this include if you're unlikely to be able to repay the loan, you're self-employed or have irregular income, or your credit file contains inaccurate information.
Discussing the latter point, Lewis added that different agencies have credit reference files and urged the caller to ask for these so she can check there are no errors, such as being listed at an old address.
"But remember, credit scoring is only one half of this. The other half is affordability scoring, which is far more about your income," he concluded.