The government has announced a new £500m funding package will support trials of a 20-minute Covid-19 test and efforts to explore the benefits of repeatedly testing people for the virus.
Money will go towards launching a new community-wide repeat population testing trial in Salford, Greater Manchester.
Existing trials in Southampton and Hampshire, using a no-swab saliva test and a rapid 20-minute test, will also be expanded through the new funding.
Speaking to Times Radio on Thursday morning, Hancock was asked: "So by the end of this year you hope to have mass testing as the norm. Is that right?"
The health secretary said: "Yes, yes."
"Well I am not putting a date on this mass testing rollout for exactly that reason," he said.
But he said the planned testing regime was "the best chance we have of reducing social distancing" without a vaccine.
The Department of Health and Social Care (DHSC) said saliva-based testing will be used for the pilot in Salford, which will involve the city council and other local partners.
A select number of residents will be invited for a weekly test, with the pilot performing up to 250 tests a day.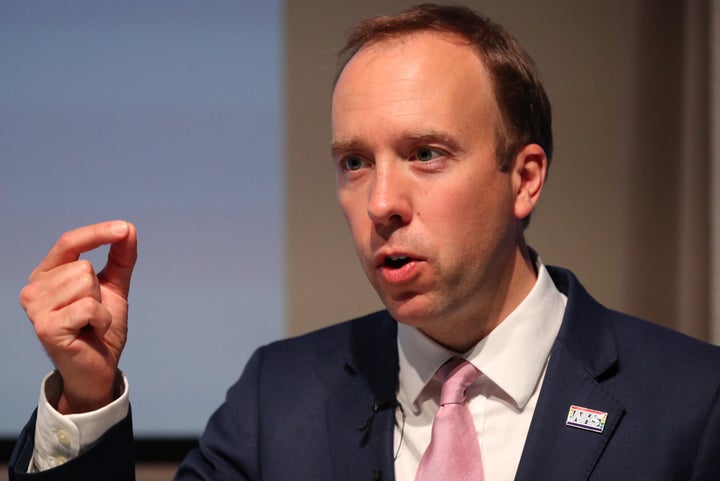 The initial focus will be on high footfall areas of Salford, such as retail areas, public services, transport and faith spaces.
Its aim is to identify positive coronavirus cases early, including for those with no or minor symptoms, so people can self-isolate.
Results will inform how regular repeat community testing could be scaled up across the country.
In Southampton, the second phase of a no-swab saliva test pilot is due to begin this week.
It will see a weekly testing model trialled with more than 2,100 pupils and staff across four schools.
Meanwhile in Hampshire the pilot of a rapid 20-minute coronavirus test will be expanded "to further explore the applications of mobile testing in different settings", the DHSC said.
Funding will also be used to extend capacity for existing polymerase chain reaction (PCR) testing currently being used in the UK.