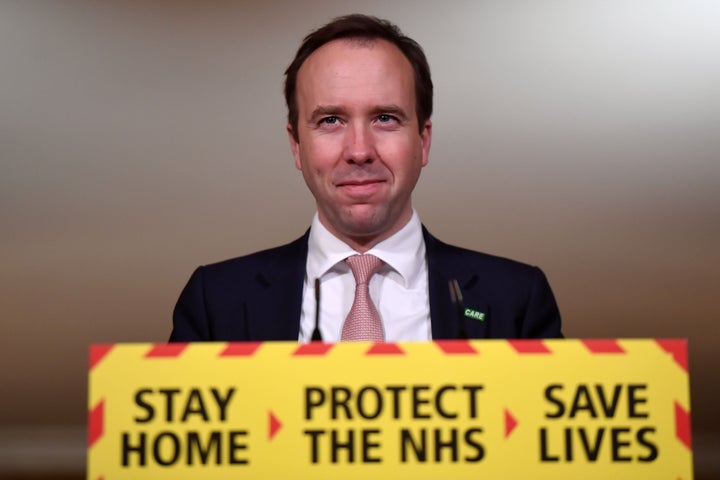 Matt Hancock mimed playing cricket inside 10 Downing Street at the height of the pandemic, it has been revealed.
The former health secretary told a colleague "they bowl them at me, I knock them away" as he swung an imaginary bat outside the Cabinet Room.
The bizarre incident was an example of the "nuclear levels of confidence" shown by Hancock and other senior politicians at the time, according to former top civil servant Helen MacNamara.
She also revealed that Hancock repeatedly told colleagues that the Department of Health had a plan for dealing with Covid when that was not true.
MacNamara, who was deputy cabinet secretary at the time, made the astonishing revelations while giving evidence at the Covid Inquiry.
In her written evidence to the probe, she recounted having a conversation with Hancock about the pressure he was under at the time.
She said: "He reassured me that he was 'loving responsibility' and to demonstrate this took up a batsman's stance outside the Cabinet Room, and said, 'they bowl them at me, I knock them away'."
Asked why Inquiry KC Andrew O'Connor why she had included that anecdote in her statement, MacNamara said it showed the "nuclear levels of confidence that were being deployed which I do think is a problem".
MacNamara also told how Hancock told ministers "time and time again" that he had a plan for dealing with Covid, but that it never materialised.
O'Connor asked her: "Does it come back to the fact that Mr Hancock regularly was telling people things that they later discovered weren't true?"
MacNamara replied: "Yes."
She said the "dominant culture was macho and heroic" and "contaminated by ego".
Her comments came after it emerged that Dominic Cummings, Johnson's former top adviser, had called MacNamara a "c***" in a WhatsApp message to the then prime minister.
Referring to the birthday party for Johnson which led to the former prime minister and Rishi Sunak being fined, she said: "When the police ... said that was the wrong side of the line, I'm certain that there are hundreds of civil servants and potentially ministers who in retrospect think they were the wrong side of that line."