McDonald's has announced it will be trialling paper straws in UK restaurants in a bid to phase out the use of plastic straws and protect the environment.
The fast food giant has around 1,300 restaurants around the UK and will be piloting the new straws in some restaurants from May. Although current plastic straws used by McDonald's are technically recyclable, many of us throw them in the bin with our waste products. The paper straws have the added benefit of being biodegradable.
But campaigners, including Michaela Hollywood, who has spinal muscular atrophy, have urged companies to ensure they are providing alternatives to plastic straws such as paper ones - rather than banning them altogether - pointing out some disabled people reply on straws to drink.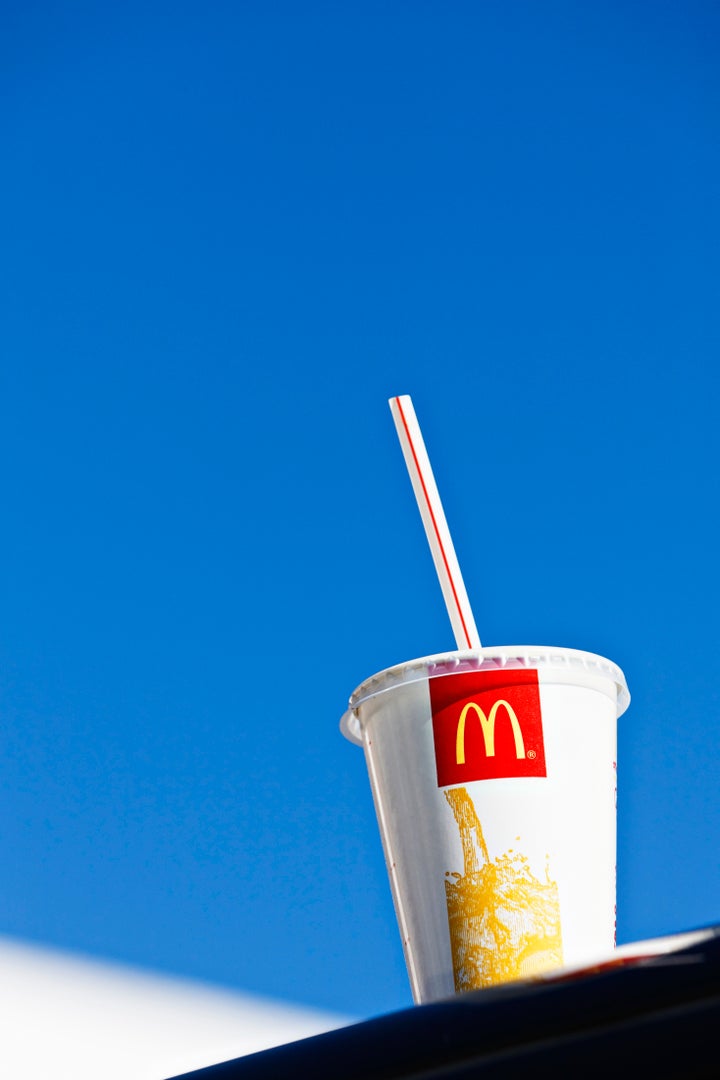 In addition to the paper straw trial, McDonald's customers will also have to ask for a straw in some restaurants from May, to test if keeping straws behind the counter reduces waste.
Commenting on the announcement, Paul Pomroy, McDonald's UK CEO, said "the reduction and use of plastics is a hugely important issue – for our business, for the sector and for society".
"We actively encourage and facilitate recycling inside our restaurants. Since 2015, recycling units have been installed in over 1,000 of our UK restaurants, enabling our customers and employees to easily separate packaging for recycling," he said. "This includes our straws, which are made from recyclable plastic. We also support a number of anti-littering initiatives across the UK and our own restaurant teams also carry out regular litter patrols in their local areas to stop the spread of litter."
Speaking to Sky News, Pomroy acknowledged the company has yet to find a way to make plastic lids on drinks cups more sustainable. "Those are complicated, but we're working with our suppliers to find a solution to that," he said.