It's time to suck it up, we've got a huge plastic straw problem and it's wreaking havoc on our planet. It is estimated the UK uses 8.5 billion straws a year, according to the Marine Conservation Society. Plastic straws are also one of the top 10 items found in beach clean-ups.
While many might think the answer is simply ditching straws altogether there are many who prefer them (lipstick wearers, we've got you) or for whom they are a necessity, such as HuffPost UK blogger Michaela Hollywood who has muscular dystrophy and relies on them to eat and drink. With that in mind, we've rounded up the best plastic straw alternatives for you to slurp on.
Paper Straws
The go-to alternative to plastic straws would be the humble paper straw. Often biodegradable (check the label) they offer a retro alternative to landfill. You can get them in a variety of designs including the classic red and white striped. Try pairing them with a glass milk bottle or jam jar for the ultimate look.
Warning: these straws can get a little soggy, so drink up fast.
Bamboo
Whether you're hosting a tiki party or just fancy being super on trend with the eco crowd, why not try bamboo straws. Typically favoured by the panda, these straws are rising in popularity and can be used with hot or cold drinks.
Visit Eco Straws for bamboo straws sourced from sustainable, panda-free forests in China.

Metal
Stainless steel, aluminium and titanium are used to making drinking straws, offering a robust alternative that can be used again and again. What's more: they look rather cool if you ask us.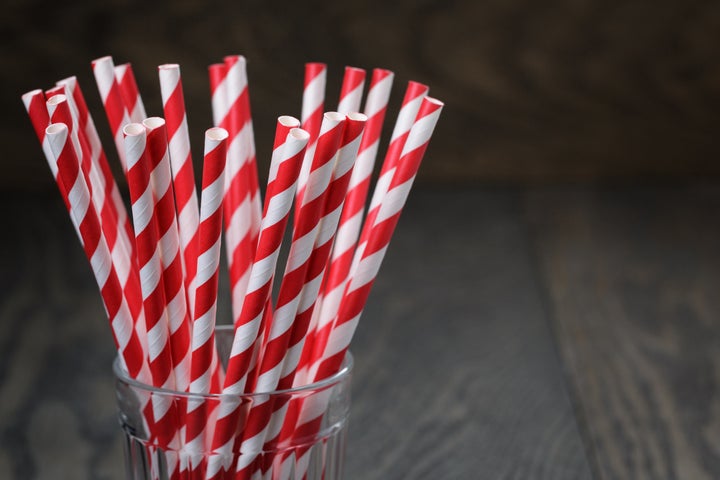 Wheat
Another seemingly unlikely straw material is wheat, but it's certainly one we're keen to get behind. All-natural and compostable they are great if you are throwing a party or simply don't like the idea of carrying a straw around in the bottom of your bag.
Glass
Match your straw to your drinking vessel with a glass alternative. Pretty and available in a variety of colours, they are a really gorgeous and stylish way to slurp. A word of warning, however, while these may look pretty they run the risk of breaking easily, especially if transported in the bottom of your bag. So be careful and perhaps don't let your kids use them.
Reusable Plastic Straws
Who could forget the curly, brightly-coloured plastic straws that became a staple of children's parties in the 90s? Well, it's time to reintroduce them into your adult life. Whether you have a special occasion or simply want to add some fun to your day-to-day, these are great.
Try Partyrama for a selection of varying colours.