Medicine information leaflets must be improved so they can be easily read and understood, experts have said.
The Academy of Medical Sciences warned that there's too much focus on the potential side-effects of medicines and not enough information available on the benefits.
It has called for the pamphlets that come in medicine boxes to improve to ensure "comprehension and readability" for patients.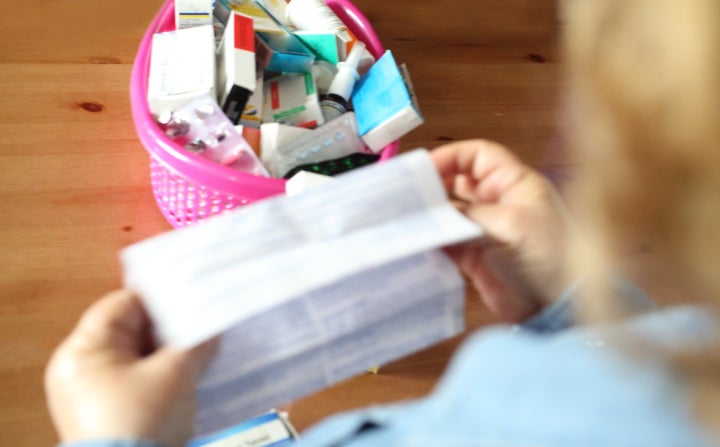 A new report from the Academy delves into the use of scientific evidence to judge the potential benefits and harms of medicines.
It details a 2016 survey of 2,000 Britons which found that two thirds of people would trust evidence from family and friends about the effects of medicines compared with only a third who said they would trust medical research evidence.
The report makes a series of recommendations on strengthening the use of scientific evidence by the public, patients and professionals when judging the potential benefits and harms of medicines.
These include enhancing patient information leaflets and further developing the NHS Choices website as a "repository of reliable, easy to understand, evidence based, and trustworthy information on the potential benefits and harms of medicines", said report chairman Professor Sir John Tooke.
The Academy has also launched a set of questions that members of the public can can take the list to their doctor to help them make better informed decisions about whether to take a medicine.
Sir John Tooke said: "We all need medicines at some point in our life yet the decision as to whether to use a drug or not can be a confusing one as illustrated by numerous controversies played out in recent years - in relation to the use of statins to reduce the risk of strokes and heart disease; the risks and benefits associated with hormone replacement therapy (HRT) and Tamiflu in the treatment of influenza.
"Questions raised about the risk and benefit balance of being on statins were associated with large numbers of people stopping the drugs from which it has been inferred there could be 2,000 excess strokes and heart attacks over the next 10 years in the UK so there can be health consequences from the result of confusion.
"It is our view that unless we improve the use of scientific evidence to judge the potential harms and benefits of medicines, both established and new, patients will not reap the full advantage of scientific advance."
He added: "The one piece of information that patients are guaranteed to receive - the patient information leaflet - does not provide a balance appraisal of the benefits and harms of medicines and was described in our public dialogue as being 'impenetrable' and 'unreadable'.
"As far as patient information leaflets are concerned there is currently an obligation for industry to expose the risks, which is why they predominate this laundry list of side effects.
"That's a regulatory requirement and we're saying that the regulation needs to serve the user and therefore what they need too is a balanced view of the potential harms and benefits."
Meanwhile the public poll, which also saw more than 1,000 GPs surveyed, found that 67% of British adults and 82% of GPs believed that clinical trial research funded by the pharmaceutical industry was often biased to produce a positive outcome.
"We recognise the importance of high quality medicines information and, with other regulators, healthcare professionals and the public, MHRA is working to deliver further improvements in the information which is provided with all medicines."