People across England have been busy reuniting with friends and family outdoors, but there's one question many are pondering: is it okay to pop in to the loo?
The simple answer is yes, as long as you're sensible and come straight back out again.
"If you need to use the bathroom, wash your hands thoroughly and go back outside immediately," the government website states. "You should maintain social distancing from anyone who is not in your household or support bubble."
The guidelines also permit you to walk through the house to get to the garden or other outside space if there's no alternative, outdoor access. "You should wear a face covering, wash or sanitise your hands when entering, and then go straight to the outside space," the guidelines say.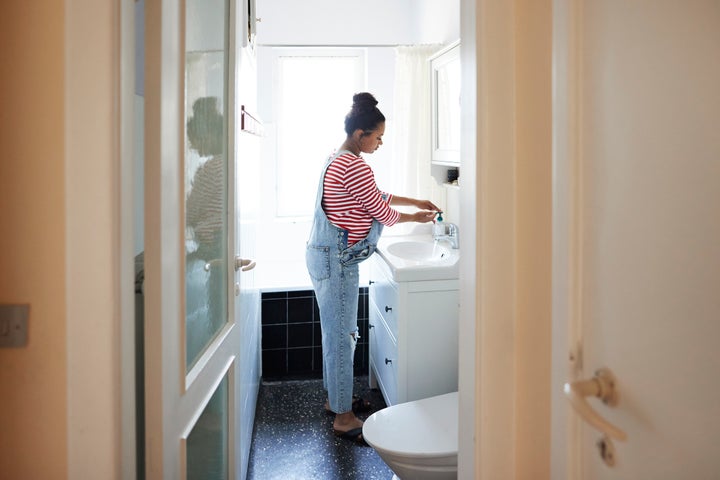 We were in a similar position when the first lockdown began to ease last May, when Professor Chris Whitty agreed using the toilet may be essential.
"If someone was to go into the loo because they had to do that, it's absolutely critical that they wipe everything down, wash their hands all the way through," he said.
Experts have previously warned of the risk of spreading and catching the virus in toilets. Professor Paul Hunter, an expert in infectious diseases at the University of East Anglia, told HuffPost UK the public should be cautious about using public loos on beach trips.
"If you do use public toilets, for God's sake wash your hands properly afterwards," he said. "People so often don't wash their hands and that's disgusting at the best of times, but during a Covid pandemic, it's criminal."