More than 45,700 volunteers took part in the UK's biggest beach clean earlier this month – collecting almost 70,800kg of plastic pollution from our beaches, rivers and mountains.
Between 6-14 April, volunteers teamed up with conservation charity Surfers Against Sewage across the country to collect a staggering 17,700 full bin bags of plastic waste overall.
Surfers Against Sewage (SAS) says the 'Attenborough effect', as well as interest in the environment after Blue Planet II, had led to a 22% increase in the number of volunteers – up from 35,830 in 2018.
HuffPost UK spoke to some of the volunteers about why they signed up – and it may inspire you to get involved in your next local event.
"I want to protect the ocean for my son's generation"
Graphic designer Dani Mayes, 35, from Bristol, volunteered alongside her four-year-old son, Indy, at a beach clean in Clevedon, Somerset.
"I love the ocean and have felt more and more drawn to giving something back, to help protect our planet, and preserve the future for my four-year-old son Indy's generation," she says.
"I grew up by the sea and now, spend a lot of time swimming in the marine lake at Clevedon – and we always do a clean anytime we visit any stretch of water."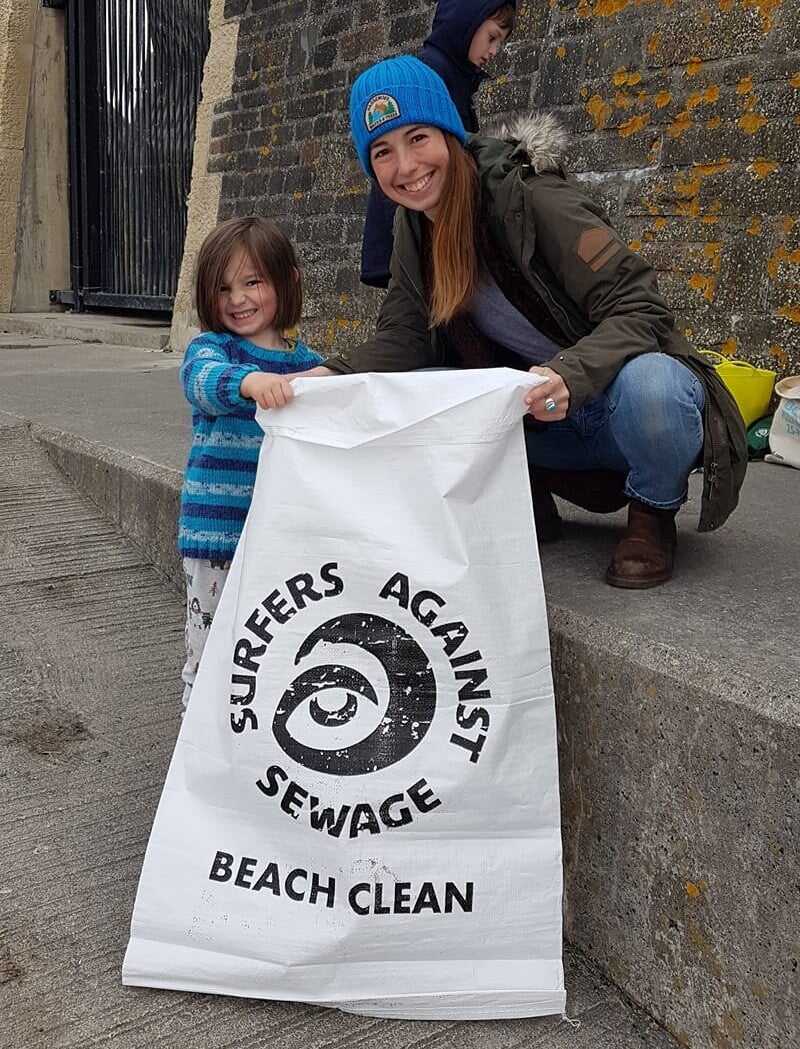 Mayes jokes she has "a tendency to get emotional" at the best of times, but says watching people of all ages gather together and sift through seaweed and rubbish was "truly heart-warming, positive stuff".
"Gathering big rubbish often feels more rewarding and is easier to find, but taking the time and dedication to really scour over the beach and dig out the tiny pieces that can end up in the stomachs of the smaller sea creatures... that was what went down at Clevedon," she explains. "I felt really grateful to have met everyone and I'm proud of all the hard work done. We made a tiny army!"
"The most rewarding part of the day is tallying up the rubbish collected"
Andy Dinsdale, 57, an environmental educator and campaigner from East Sussex, has been raising awareness of the marine pollution problem since 2004, so signing up to volunteer was a no-brainer.
"By now I've lead more than 100 beach clean events, but each event has always included something more than just a pick, bag, bin ethos. How can we ever stop the problem if we don't know what the rubbish is?" he asks.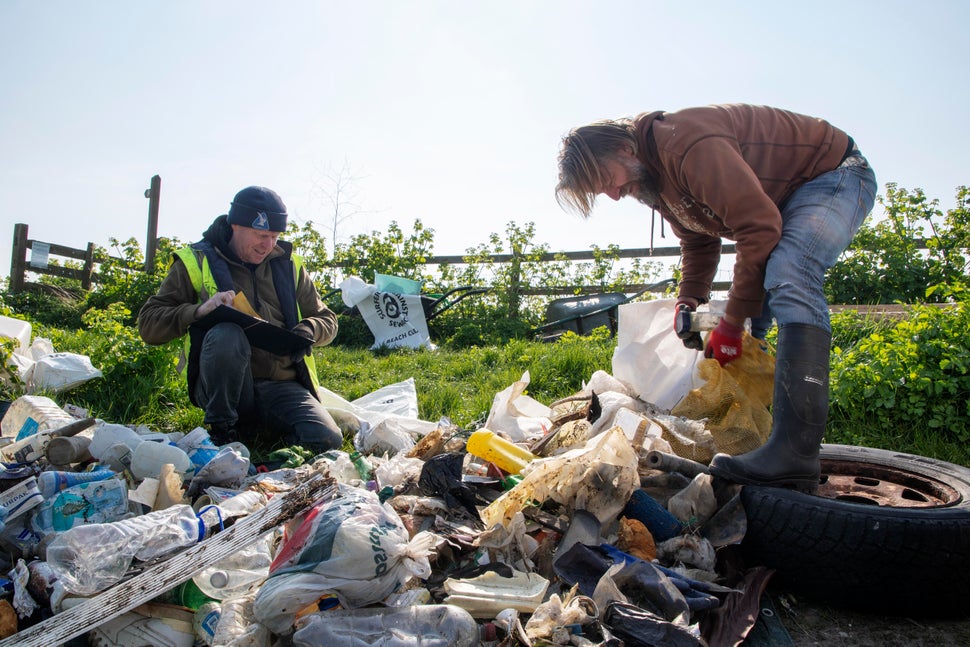 Volunteers at the SAS Big Spring Beach Clean: Summit To Sea recorded types of plastic collected, as well as the overall amount. "By recording and surveying the rubbish found, it's possible to build a picture of where it may be coming from," Dinsdale explains. "Further pressure can be brought to the biggest polluters to help solve this single-use plastic packaging crisis."
Dinsdale has also started his own not-for-profit company, Strandliners CIC, to increase awareness of marine and riverine environments. "The most rewarding part of the day is also the most depressing – tallying up the amount of rubbish that has been taken out of the river bank and strandline habitats," he says.
"It's great to make a difference locally"
Home educator Meg Lampard, 29, from Fareham, between Portsmouth and Southampton, started volunteering with SAS four years ago – and doesn't plan to stop anytime soon. She has been aware of the work they do since she was a teenager, as she grew up in Cornwall and followed their initial campaign against sewage in the sea.
"Having settled into the area here in Fareham, it's great to make a difference locally and be able to give something back," she says.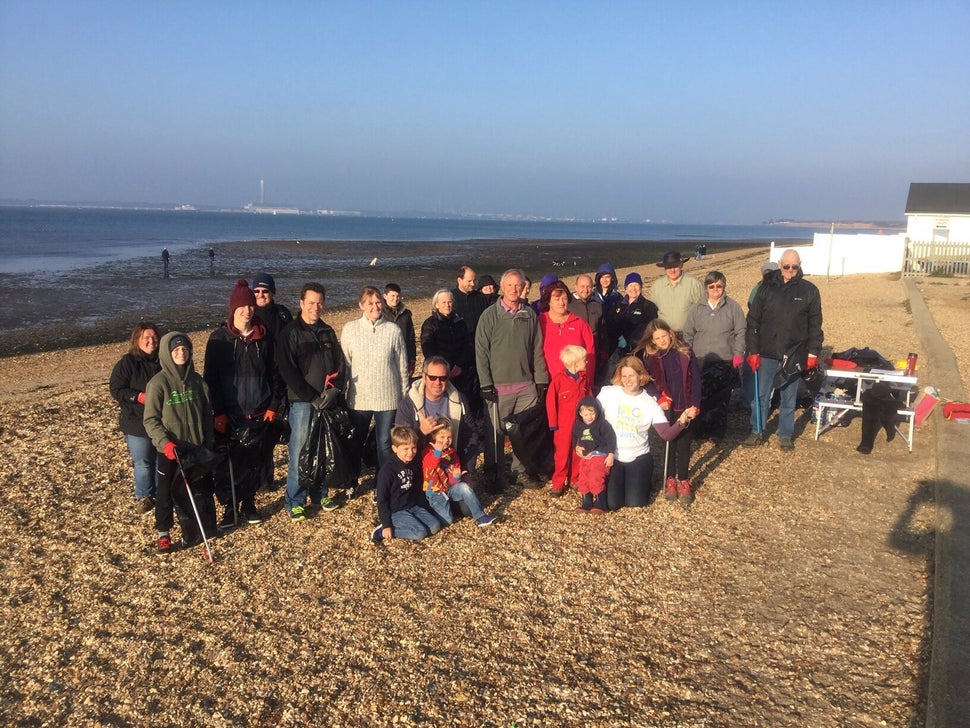 One of Lampard's favourite parts of the beach cleans is meeting all the other volunteers. "I enjoy hearing their stories about why they have come along and being able to share information about their finds with them," she says.
"The best finds are never the litter, but mermaid's purses, sea urchins and fossils – the things that should be there on the shore. "
"We are all aiming for the same thing"
Michelle Duddy, from North Walsham, Norfolk, has volunteered with the marine conservation society for five years – she organises group beach cleans among the north Norfolk coast most weekends.
She already had a beach clean organised with her society on 14 April in the coastal village of Mundesley – so combined it with the SAS summit. "I think, as we are all aiming for the same thing, it's important for marine conservation organisations to collaborate together," she says.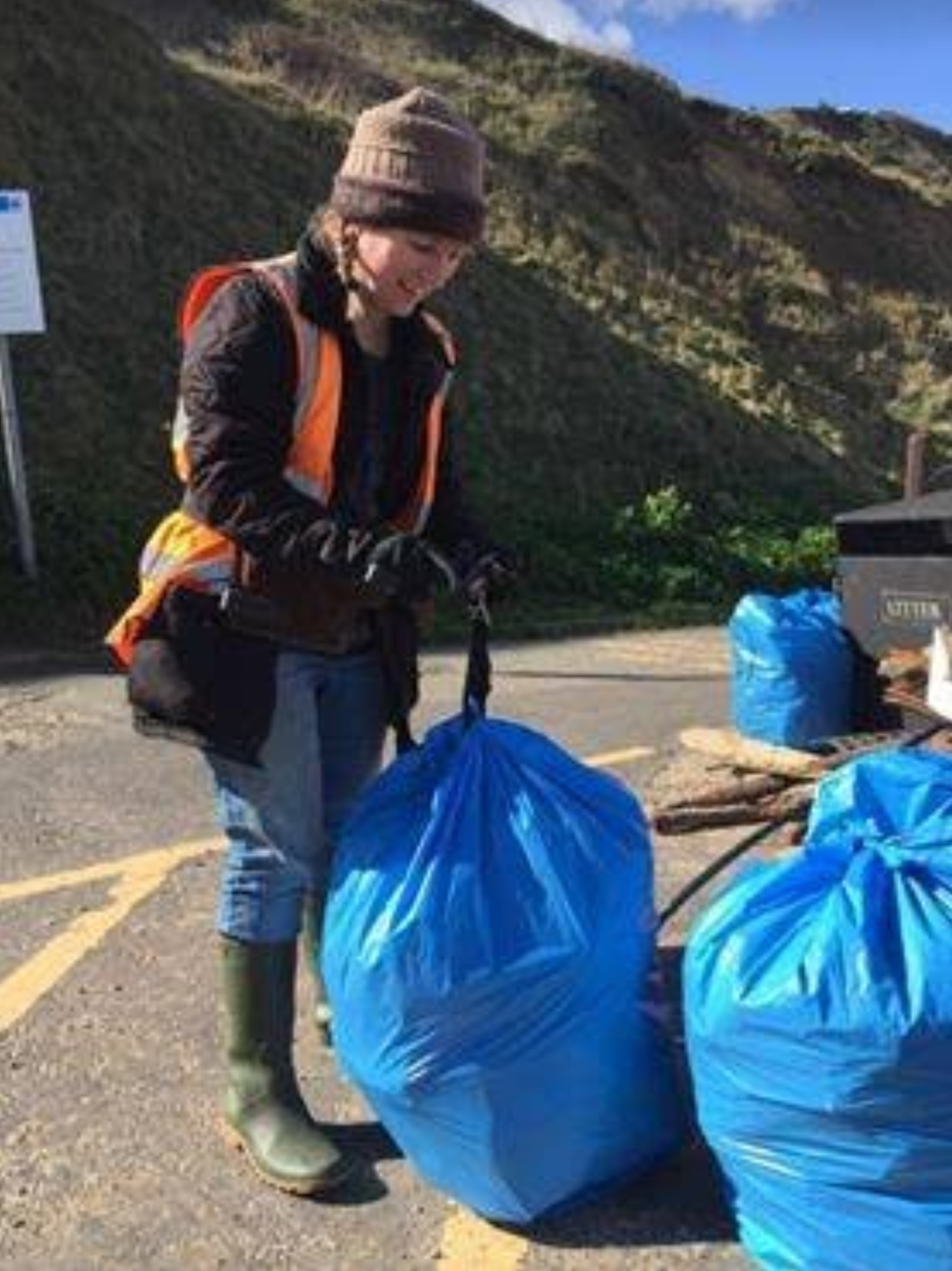 Duddy says it was a great turnout, with around 20 people collecting 65kg of rubbish, fishing netting, rope metal pieces and lots of polystyrene that had accumulated. Children also got involved in the clean up.
"It's always a great feeling collecting litter off the beach, knowing that the litter will not be returning to the sea and harm the marine environment," she adds.
The beach clean series was organised by Surfers Against Sewage and supported by partners; Iceland Foods Charitable Foundation, People's Postcode Lottery and Hydro Flask alongside Community Partners; British Canoeing, British Canoe Foundation, Surfing England, The Outdoor Swimming Society, The British Mountaineering Council and The Wave Project.