We read a lot about long-distance relationships, but long-distance friendships can be just as powerful, as Serena Williams and Meghan Markle know.
The pair have frequently spoken about their friendship since Meghan moved to the UK, and during a recent appearance on Australian TV show 'The Project', Serena revealed that despite the distance, they still go to each other often for advice and support.
Even without the glamorous, jet-setting lifestyles of Meghan and Serena, when you make a new friend you truly connect with, distance becomes inconsequential.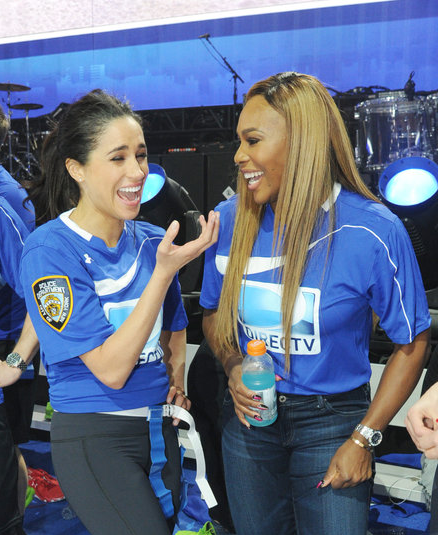 Dani Nicholls, who lives in London, met her American pal Arianna when she was completing a university semester abroad in the UK. Arianna is now based in New York, but the pair still consider each other best friends.
"We usually text, send way too many memes and cooking tutorial videos, along with FaceTime most weeks, for a proper catch up," Dani says.
"I think we have similar outlooks on life and ambitions. We relate to each other's struggles and celebrate each other's achievements. For me, she's absolutely the no judgement advice friend, but can also tell me the hard truths."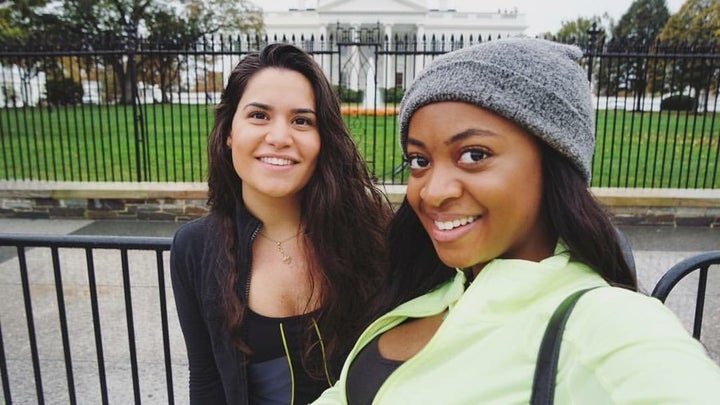 Like Dani and Arianna, Jessica Rose and her friend Anne rely on technology to help them keep their friendship alive. They met in 2007 when they were both English teachers in Japan and after Jessica moved back home and Anne stayed on, they used Facebook messenger to catch up. They've recently moved to Signal (a communications app similar to Whatsapp), which also enables calls "when timezones and schedules align".
"We're both wonderfully driven, though in very different ways," Jessica says. "We're very alike in many ways, and bounce ideas and concerns off of each other to verify or challenge the judgements we're making. Though we're far apart now, she remains one of the most important supports in my life and I hope I'm offering her some of the same."
Luke McDowell, who's based in Manchester, tries to make a trip to see his best friend Olivia face-to-face in Amsterdam whenever possible. The pair became friends as teens when they both worked in a local garden centre – "nothing bonds people like horticultural retail!" – and still speak daily since Olivia moved abroad.
"We have very similar humour and are at very similar points in our lives," Luke explains. "Whilst other friends are settling down, we're both single and think we are absolutely hilarious. Our interests are very aligned as well – we love discussing everything from politics to [our] shared obsession with country music. I literally can't imagine not being in contact with her!
"We both use each other for advice, and if I have an issue she's one of the first people I would run to."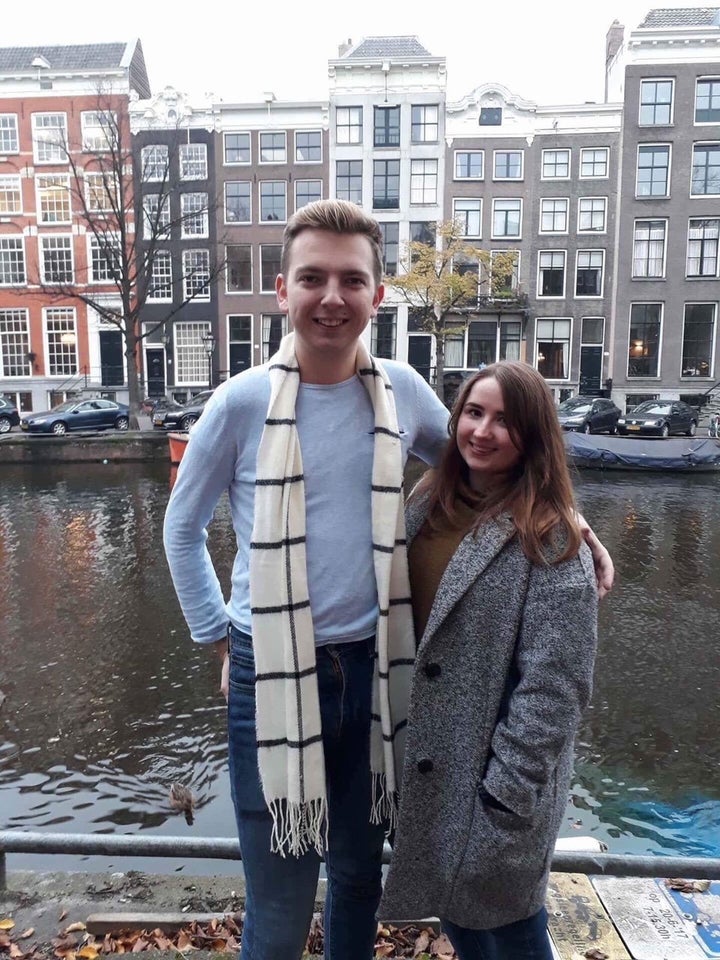 For Luke, regular contact is key to maintaining a long distance friendship, though Dani says: "If you don't speak for a week or so, don't stress– that's just life."
Others at HuffPost HQ opt for good old-fashioned letter writing or postcards to stay in touch with friends afar and show them some love, while some say setting your phone clock to show your mate's local time can also keep you connected and help with organising calls.
Kate Leaver, journalist and author of The Friendship Cure, speaks to her long-distance friend every day by text, but says: "Some friendships can go long stretches of time without needing constant upkeep and those are equally lovely. It's about finding what works for you and your mates."
If you or your friend moves away, she advises having a chat about how you might stay in touch and utilising the many options modern technology provides. from FaceTime to Instagram DM. "Every friendship has its own language, it's just about finding the right platform for yours," she says.
To maximise your chances of feeling close to the person who is cities or oceans away, she recommends making time for proper, meaningful chats.
"It's easy to get busy and have shallow interactions (which are good fun in their own way), but if you're going to maintain intimacy with someone you've got to be vulnerable, candid and open," she says. "Make an effort to do that regularly and you should be able to make it between visits more easily."
Who knows? Go the real distance, and one day you might even get to be guest of honour at your friend's wedding.