Now, the Duke and Duchess of Sussex have used the last post on the account to thank their 11-million strong community "for the support, the inspiration and the shared commitment to the good in the world", before telling followers "to take good care of yourselves".
The 'thank you' post arrived on Monday 30 March as most of the world headed into another week of social distancing, self-isolation and quarantine to curb the spread of coronavirus.
"As we can all feel, the world at this moment seems extraordinarily fragile," the couple captioned their post.
"Yet we are confident that every human being has the potential and opportunity to make a difference – as seen now across the globe, in our families, our communities and those on the front line – together we can lift each other up to realise the fullness of that promise."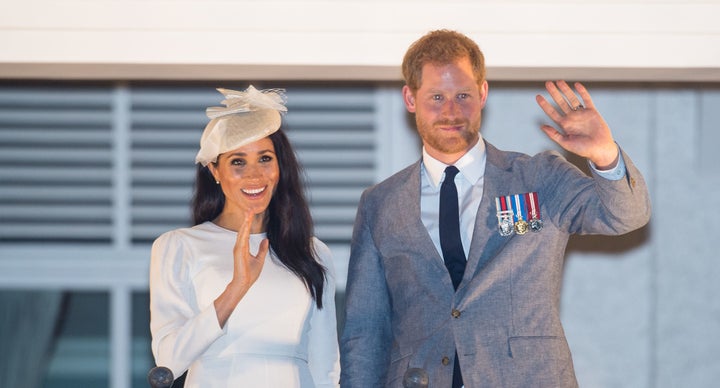 As laid out on the current Sussex Royal website, the Duke and Duchess will from 31 March be "privately funded members of The Royal Family with permission to earn their own income and the ability to pursue their own private charitable interests."
It's expected they will soon share details of a new foundation with its own social media accounts – likely minus the 'royal' label.
They also used the Sussex Royal account to promote various royal duties and tours, share inspirational quotes and well wishes in that recognisable blue-and-white branding – and to shine a spotlight on a different charitable theme each month through the social media accounts they chose to follow.
"While you may not see us here, the work continues," the couple assured their Instagram followers.
Focusing instead on the current global crisis in their Instagram post, Harry and Meghan wrote: "What's most important right now is the health and wellbeing of everyone across the globe and finding solutions for the many issues that have presented themselves as a result of this pandemic.
"As we all find the part we are to play in this global shift and changing of habits, we are focusing this new chapter to understand how we can best contribute."
Signing off with their names, they added: "We look forward to reconnecting with you soon. You've been great! Until then, please take good care of yourselves, and of one another. Harry and Meghan."