The 'Suits' actress, reported to be embroiled in a secret romance with Prince Harry, could have been tipping the wink to a Canadian journalist when she told the Vancouver Sun recently, "My cup runneth over and I'm the luckiest girl in the world."
The actress was speaking to promote her new clothing range which - as luck would have it - goes on sale today, only 48 hours after she was unveiled as the possible new woman in Harry's life.
Neither one of the pair has commented directly on the reports, with Kensington Palace keeping quiet as to Harry's movements this week, and Meghan contenting herself with sharing an Instagram pic of two bananas spooning.
As for Meghan's future movements, which may or may not include a trip to see a certain young royal gentleman, she told the newspaper, December will be spent "seeing my family and travelling".
Her clothes range will be impressively accessibly priced, and a bit more conservative than the form-fitting outfits she sports in hit legal drama 'Suits'. Of the difference, she explains:
"Yes, those pencil skirts on the show are fit within an exhale, but I fight to get that paired with a men's oversized shirt for balance."
She explained that her mother Doria had always told her to "never give the milk away for free".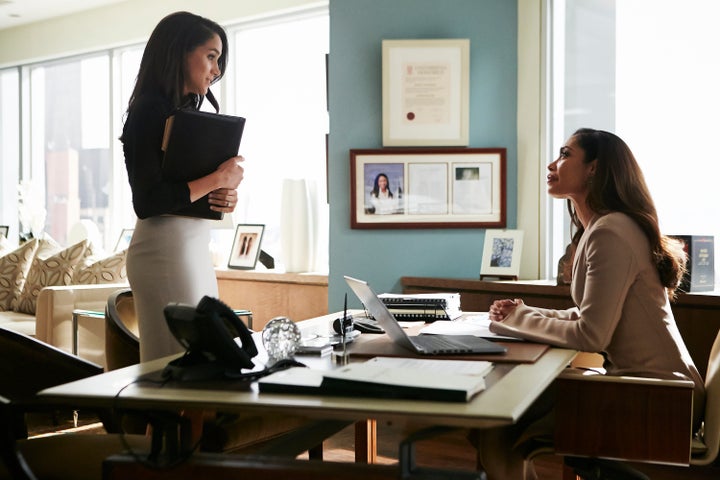 And, contrary to many a personality to put their name to a lucrative range of designer gear, Meghan insists she has been involved in the entire process. She says: "I'm a brash American and if my name is going to be on something, I'm going to have my say."
NOW READ:
Popular in the Community