Ahead of the first episode airing on Easter Sunday (1 April), Mel and Sue have now hit back at their detractors, insisting their take on 'The Generation Game' won't take anything away from earlier versions.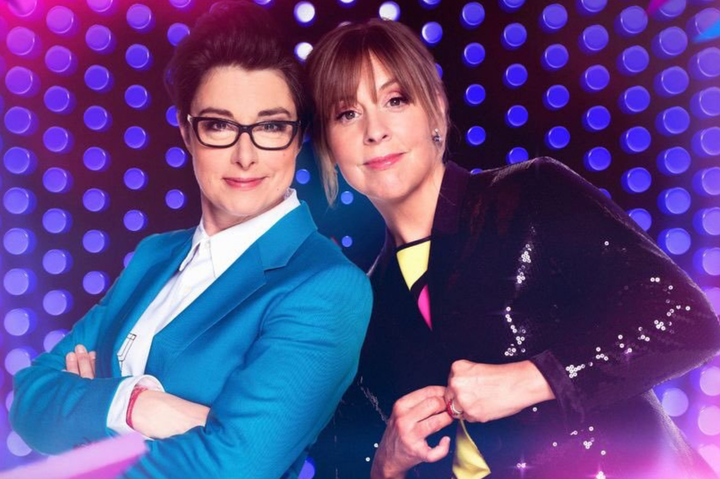 Sue Perkins told The Sun: "The thing is, 'The Generation Game' has had numerous iterations over the years and every time there is a new one, people have kicked off.
"I get that, but at the same time, we are not trying to change it or hurt the brand. We have invested it with the same spirit as some of our favourite episodes, and there was such a feeling of joy about it."
She was also quick to insist they wouldn't be trying to imitate the late Bruce Forsyth, the most memorable of past 'Generation Game' hosts.
"I think that would have got people's backs up," Sue added. "There is only one Brucie and we would never try to copy him, he is irreplaceable."
However, Mel did insist: "I tell you what, though, the spirit of Brucie is there in the show. I think people need a bit of good old-fashioned silliness in their lives again."
Sue agreed: "There could have been a big rush to make it high-tech but we felt: 'If it ain't broke, don't fix it. Ultimately, it's just silly costumes, people slipping in s**t and then crying with laughter."
The BBC originally commissioned four episodes of Mel and Sue's 'Generation Game', though this was later cut down to two, which the pair have insisted isn't a reflection on the quality of their show.
Sue said: "The reason we just want two episodes is that we want to get it right, rather than doing 10 shows and learning on the job. We'll see what people think and also what we can do better."
Mel and Sue's 'Generation Game' reboot will air on BBC One at 8pm on Easter Sunday.