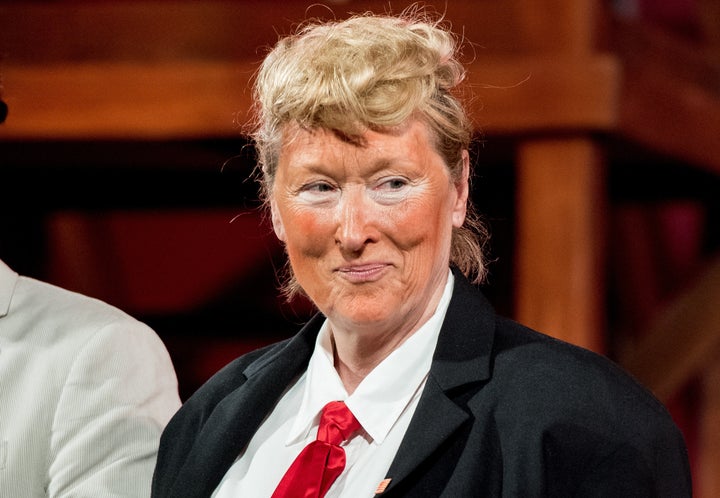 Beloved actress Meryl Streep turned heads on stage at the New York Public Theater's Gala on Monday night when she took to the stage dressed as Donald Trump.
Complete with a fake belly, a bright red tie, a wig and a lot of fake tan, Streep stepped into the spotlight to sing a rendition of Cole Porter's Brush Up Your Shakespeare with Christine Baranski.
Meryl has previously shown her skill as an impressionist taking on the roles of Margaret Thatcher and Emmeline Pankhurst, but this may be her most convincing effort to date.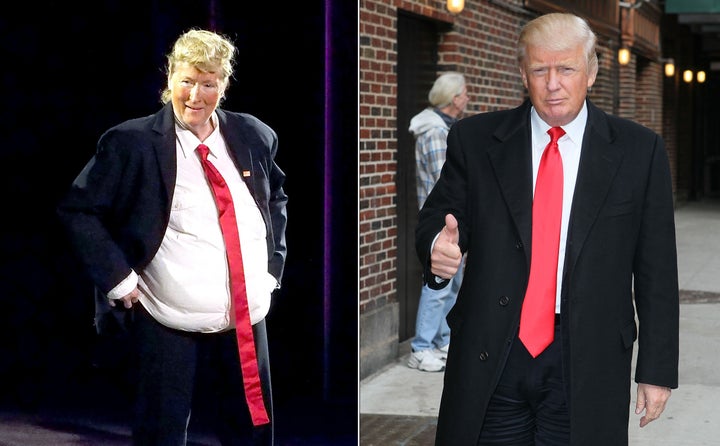 "You'll let me know, why all the women say no," Streep sang to a chorus of laughter as she mocked the presidential hopeful.
We're not sure Streep would be able to woo anyone while wearing the ridiculous outfit, but a few lines from Othello certainly wouldn't hurt.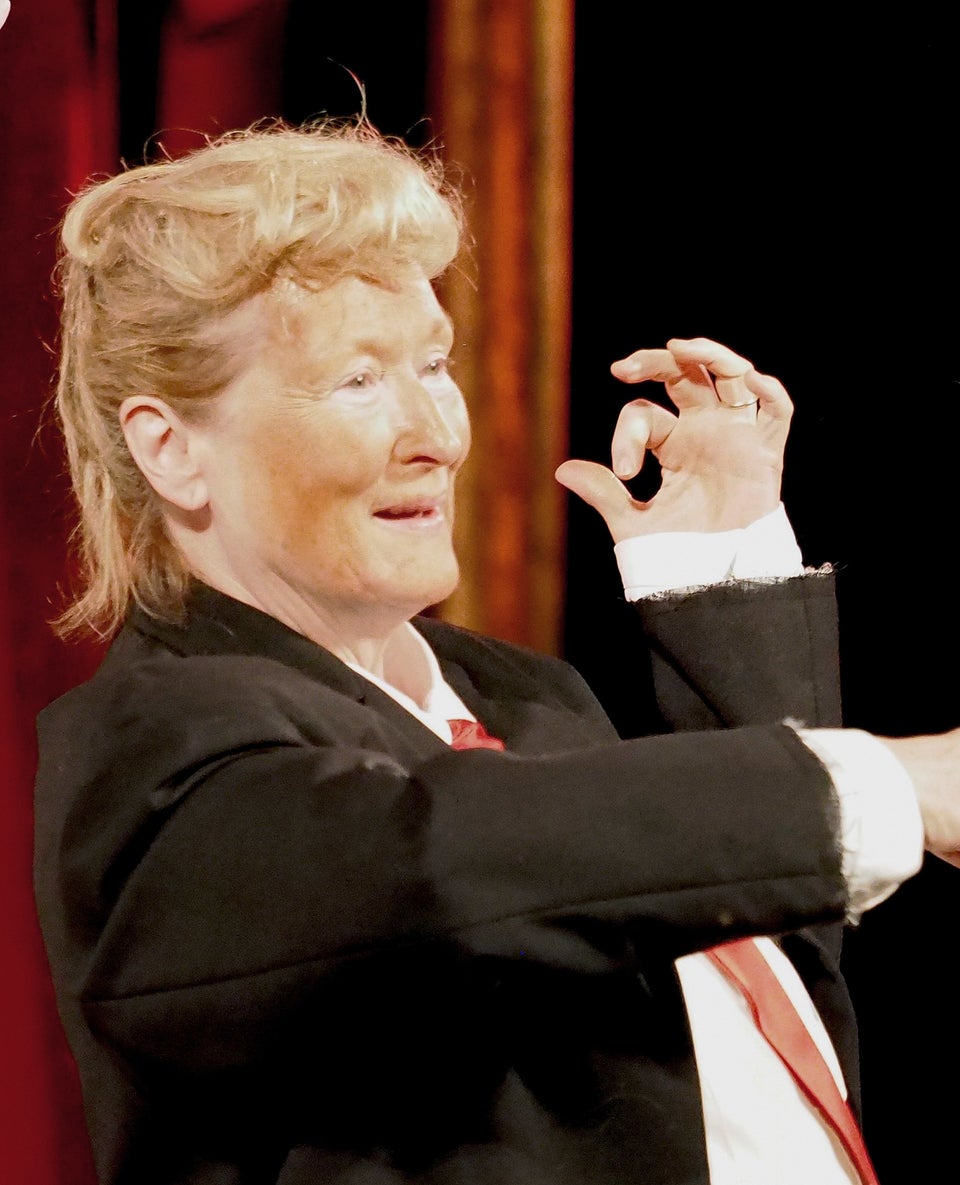 Meryl Streep mocks Donald Trump
Praise for Streep's performance is already flooding in on Twitter:
Related