Meryl Streep couldn't hide her joy when Hillary Clinton officially became the first female presidential nominee in US history on Tuesday night.
The actress screamed with joy at the Democratic National Convention to celebrate Clinton making history as the first woman to secure the backing from a major American political party.
"Woooooo!" she screamed to the crowd.
"What does it take to be the first female anything?" Streep then asked the rapturous audience. "It takes grit and it takes grace."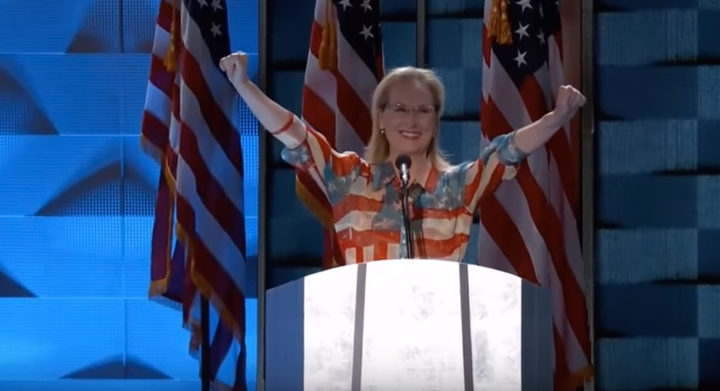 She went on: "Hillary Clinton will be our first women president. And she will be a great president. And she will be the first in a long line of women and men who serve with grit and grace."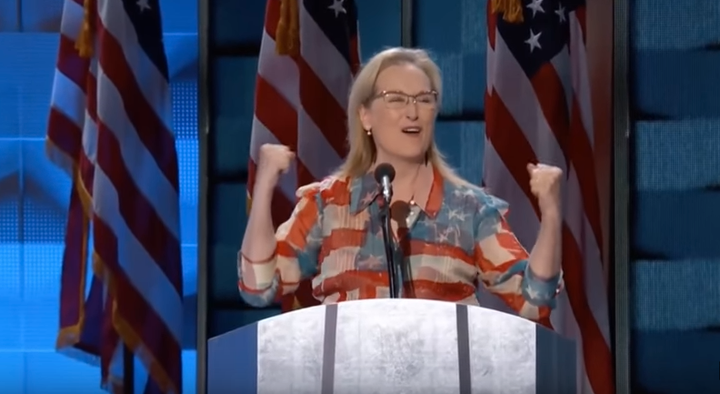 Streep's passionate speech followed Clinton being formally nominated by the Democratic party, on the second evening of the convention, after beating runner-up Bernie Sanders.
Watch Streep's full speech below:
Clinton herself spoke to the convention in a surprise appearance via video link, and appeared surrounded by women and girls.
Popular in the Community