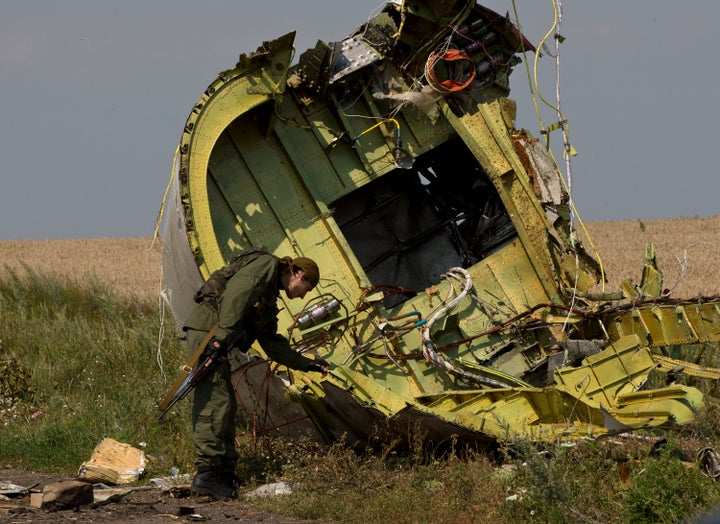 Four suspects believed to be responsible for the crash of Malaysia Airlines Flight 17 nearly five years ago have been identified by investigators.
Igor Girkin, Sergey Dubinskiy and Oleg Pulatov of Russia and Leonid Kharchenko of Ukraine are sought over the downing of the Boeing 777 in July 2014, the Dutch lead prosecutor said on Wednesday.
All four will face murder charges in a trial due to be held in the Netherlands once they have been arrested, Fred Westerbeke added.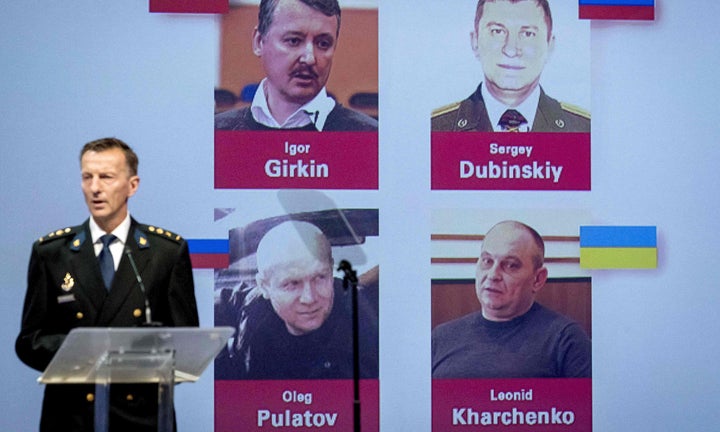 A missile hit the flight, MH17, as it travelled over Ukraine after leaving Amsterdam for Kuala Lumpur.
All 298 passengers and crew on board were killed after the projectile shattered the plane in mid-air, sending debris and bodies down onto farms in territory held by pro-Russian separatists in the east of the country.
Ten British nationals were among the passengers, most of whom were Dutch.
The investigation team, made up of detectives and prosecutors from the Netherlands, Malaysia, Australia, Belgium and Ukraine, last year said that it was convinced that the Buk missile system used to shoot down flight MH17 came from the Russian army's 53rd Anti-Aircraft Missile brigade, based in the Russian city of Kursk.
Russia has always denied responsibility for shooting down the flight and claimed last year that the Buk missile came from Ukrainian army arsenals.
The Netherlands and Australia have said they hold Moscow responsible for providing the Buk missile system used in the downing.