A memorial to the late Labour leader Michael Foot in his home city has been vandalised with extremist graffiti.
The stone tribute to the left-winger, who led the party from 1980 to 1983, was daubed with swastikas and references to the British National Party and English Defence League in Freedom Field Park in Plymouth.
The memorial opposite the house where the former parliamentarian was born in 1913 was erected last July after the money was raised through public donations, The Press Association reported.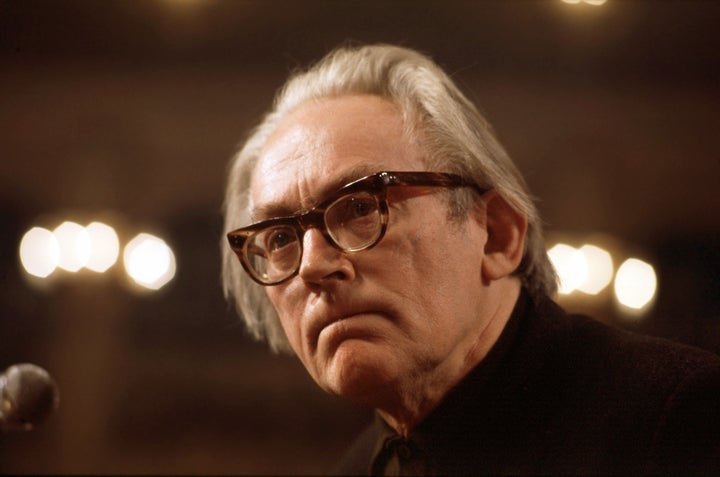 Luke Pollard, who stood as a Labour candidate in Plymouth at the 2015 general election, posted a picture of the damage on Facebook, writing: "Michael stood up against fascism and to see these symbols of hate on his memorial is sickening.
"I was proud to be one of the organisers of the appeal for a lasting memorial to Michael and I know from the tweets, messages and conversations how important it is to so many people in Plymouth.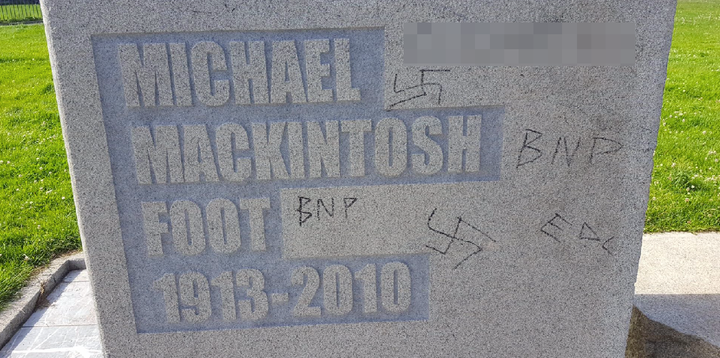 "We live in toxic times which means it is even more important we stand up for what is right. Taking a stand against hate is in all of us. Nazi graffiti is unacceptable wherever it may be."
Tudor Evans, leader of the Labour group on Plymouth City Council, tweeted a picture of the vandalism and wrote: "Nazi bastards."
Mr Foot was an MP from 1945 to 1992, first for 10 years after the Second World War in the Plymouth Devonport constituency. He won the Blaenau Gwent seat in Wales in 1960 and held it for 32 years before standing down in 1992. He died in March 2010 aged 96.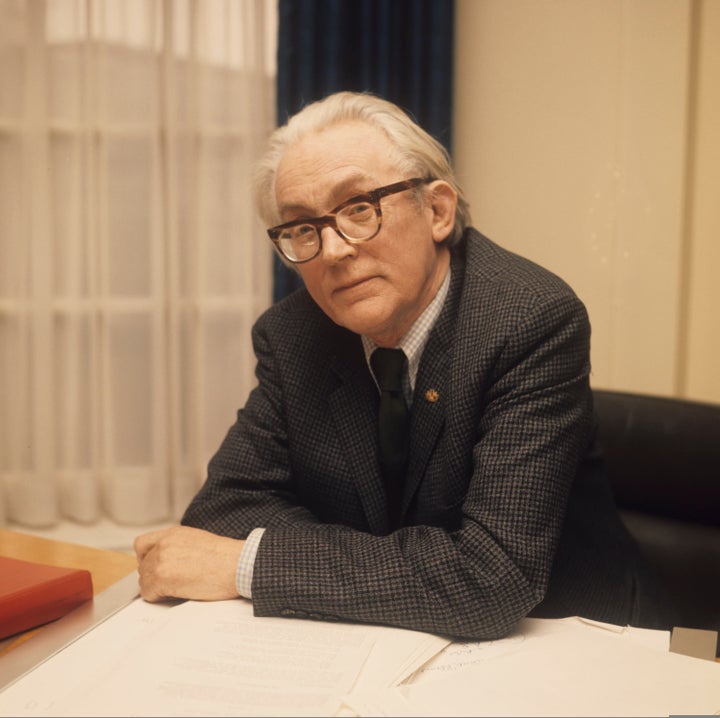 The former journalist was employment secretary in the 1974-76 Labour government under Harold Wilson and went on to become leader of the Commons between 1976 and the 1979 general election.
In 1980 he became leader of his party, defeating Denis Healey, but led it to disastrous defeat at the 1983 election - with Labour's manifesto being dubbed the "longest suicide note in history".
Mr Foot was famously derided for wearing what was characterised as a donkey jacket at a Cenotaph remembrance ceremony, although he always insisted he had sported a smart car coat.
Although his appearance was often mocked, his oratory inside and outside the Commons was famed.
He was succeeded as Labour leader by his prodigy and fellow Welshman Neil Kinnock.
Former Labour spin doctor Alastair Campbell tweeted: "This is disgusting beyond belief. Michael was a great man and a good friend. This strikes at everything he stood for."
Popular in the Community