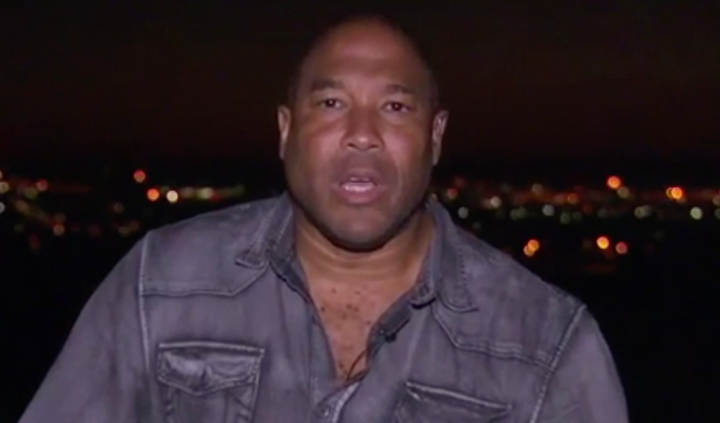 Former England footballer John Barnes has denied Michael Gove's claim he backed Brexit, making a passionate defence of the EU and saying he would be "flabbergasted" if we left it.
Earlier on Tuesday, Gove appeared on Sky News and cited Barnes as one of "lots" of people from the world of sport backing a Brexit, in response to David Beckham coming out for Remain.
There are lots of people from sport like Sol Campbell and John Barnes... who think we would be better off if we voted to leave," Gove said.
Barnes rang Sky News soon after his son texted him about Gove's remarks.
Barnes said the confusion was down to earlier remarks he made several weeks in in which he said Brexit would be "better for English footballers" as it would make it harder for European athletes to play for English clubs.
The 52-year-old said this was misunderstood as a comment supporting Brexit.
Speaking from South Africa, Barnes said: "I don't support the Leave campaign because that's a very selfish view, I've got to think about what's right for the country."
He added: "I wanted to be left out of it. Unfortunately, they've brought me back in."
He then advocated Remain with gusto, saying Britain had a role to play in causing the migration crisis engulfing Europe. He asked: "If everyone decided to go their own way, where would the world be?"
"If you look at the history of Britain... we are the leaders in driving the situation for the world to come together in democracy and peace," Barnes continued. "We're the first to jump ship because the going gets a bit tough? This is not, in my opinion, what we have been told being British is about."
On the migration crisis, he commented: "We have a responsibility to help solve a situation that we helped create."
The footballer claimed "95% of independent analysts" favoured Remain, adding: "I'm not an economist, I know nothing about finances. I'm going with what they say. They may be lying. We don't know."
Barnes, who is Jamaican-born, said some of the comments on immigrants made by campaigners in the referendum debate "is what we heard in the 60s/70s about black people".
Host Jeremy Thompson said: "I don't think you've left anyone in any doubt about your views."
His unlikely, supposedly reluctant intervention in the Brexit debate saw him win praise for the sureness of his views.
Despite the fact Barnes said he had never backed a Brexit, his pro-EU comments were described as him "defecting" by the Remain campaign.
On Twitter, people laid in to Gove, with one commentator suggesting the justice secretary had confused his footballers with his novelists.
Earlier on Tuesday, Gove told Radio Four's Today Programme: "Sol Campbell is for Leave, as indeed, I think, is John Barnes. As a QPR fan I know what it's like to support the underdog in any race."
The Stronger In campaign issued a statement, saying Barnes' support for Remain was a "further embarrassment" for the Brexit campaign.