Michael Gove faced ridicule today after he accused the EU of ruining British fishing – and then blundered over the names of two major fishing ports.
The Justice Secretary and leading Brexit campaigner declared that fishing was "very close to my heart" as he blamed the EU Common Fisheries policy for destroying the industry in the UK.
Gove said that his father's business as a fish merchant in Aberdeen had collapsed, partly because of strict catch quotas set in Brussels.
But within seconds he seemed to have kippered himself after mixing up the names of two Scottish ports - referring to Peterborough and Fraserhead rather than Fraserburgh and Peterhead.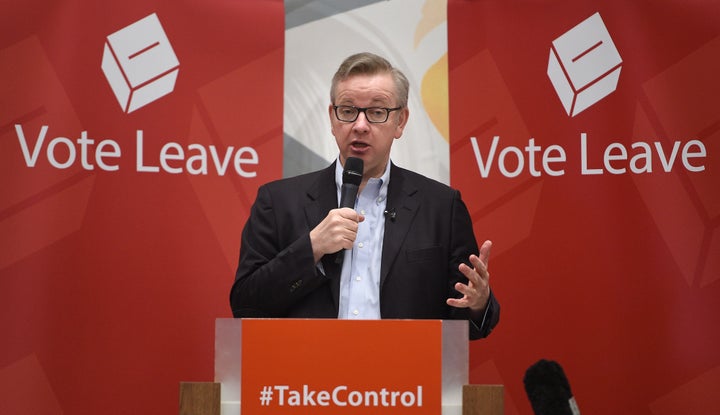 In a question and answer session, after his big speech on Brexit, he said the common fisheries policy was a "symbol of what we lost when we entered the EU".
"Some in this audience might know that my father inherited a fish merchant's business in Aberdeen from my grandfather and that business went to the wall, partly as a result of the common fisheries policy.
"The common fisheries policy essentially gave other European Union nations unfettered access to our fish stocks and - I would hope - that if we leave the European Union we can once more see the ports of Peterborough and Frasherhead and Grimsby flourishing, because we will take back control of our territorial waters.
"I recognise that fishing is perhaps not the most high employment industry in this country, but it's a symbol of what we lost when we entered the EU, control over national resources that if we retained them we could have husbanded in our interest and indeed in the interest of others."
Peterhead is just 30 miles from Gove's childhood home and Fraserburgh a little bit further.
It didn't take long for Twitter to react to his 'plaice names' mix-up.
The Britain Stronger in Europe campaign was quick with its own take on the row.
A spokesman told HuffPost: "As with much of the rest of his speech, Michael Gove was talking codswallop when it came to naming fishing ports. No wonder Twitter battered him."
An SNP spokesman added: "Michael Gove claims to have the industry's best interests at heart, but it sounds a bit fishy to us".
But a Vote Leave source told HuffPost UK: "Michael spent 40 minutes under incredibly hot studio lights giving a tour de force on why we should vote Leave. If the best Remain can do is criticise a mix up of two letters they really are in trouble."