Only thing is, there was no fire.
Michael Orchard, 43, was found by police standing proudly holding the dog in front of what he was adamant was a raging inferno in Albany, New York, on Thursday afternoon.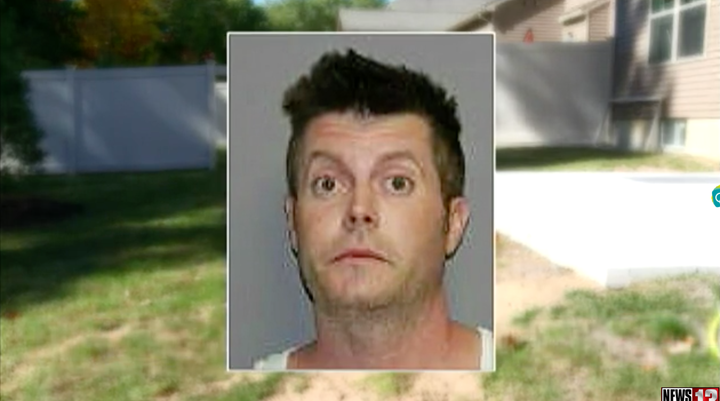 He had taken matters into his own hands after banging on doors screaming for help.
Orchard was however high on LSD and cough syrup and the house was perfectly fine apart from the damage he had caused breaking in.
Trooper Mark Cepiel said: "He believed that the residence was on fire and he was rescuing the dog."
Fortunately the pet was unharmed during its bewildering ordeal.
Orchard was charged with second degree burglary and third degree criminal mischief.
Cepiel added: "He drove over yards and through the fence. At no point was he on the roadway and no illegal substances were found in his possession."
Police say the man was "very cooperative".