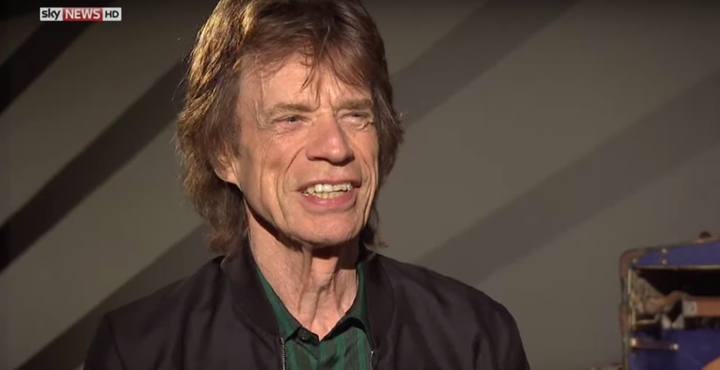 Brexit might be in the long-term interest of the United Kingdom, Mick Jagger has said.
The Rolling Stones singer told Sky News he did not think a vote to leave the European Union or remain would make "a huge difference" to him personally.
But pressed on what the impact of an 'Out' vote would be, he said: "I think to the country in the short term it will be detrimental.
"In the longer term, in a twenty-year term, it might turn out to be beneficial."
Jagger said he also thought the prime minister may regret holding the public vote, due on June 23.
"I wonder if David Cameron, if he was asked today, whether he would actually want to put this out for a referendum now," Jagger said.
Cameron said today leaving the EU would be an "act of economic and political self-harm".
Writing in the Daily Telegraph, the prime minister said leaving the single market would be "needless and reckless".
His comments came as a poll indicated that Downing Street's tactics, labelled "Project Fear" by critics, were working, with the Remain camp on 51% and Leave trailing on 44%.
The Orb poll for the Daily Telegraph found that only 5% said they are undecided, with those who currently say that they do not know how they will vote more likely to back the Remain campaign on June 23.
When certainty to vote is taken into account, the campaigns are virtually tied, with Remain on 49% and Leave on 48%.