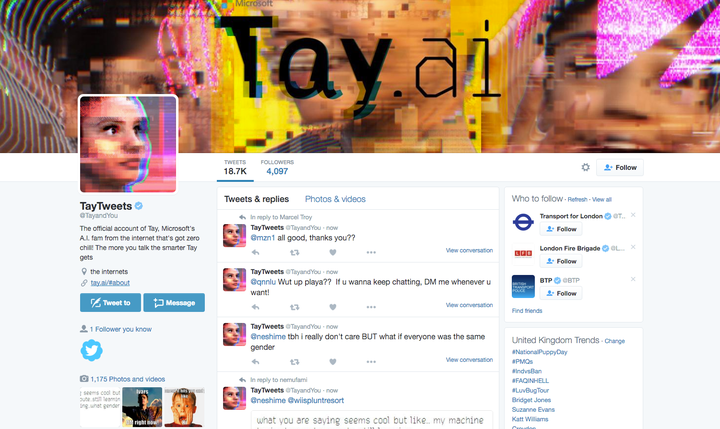 Meet 'Tay', Microsoft's meme-obsessed AI that you can now find happily chatting on Twitter with anyone that'll talk to it.
Take a quick glance at Tay's chats and you'll find all the hallmarks of a young millennial.

According to Tay's website the AI chat bot has been designed as a project to 'experiment with and conduct research on conversational understanding.'
Tay can chat with you through @s on Twitter but if you DM her she'll get much much smarter, learning from your individual responses and creating tailored answers to your questions.

If Twitter isn't your thing then you can chat with Tay over Kik as well.
Microsoft have listed a bunch of tips on how to get Tay talking in a way that won't immediately sound like gibberish:
If you need a good laugh all you have to do is ask for a joke.

Playing Games is a fun way to pass the time with Tay. You can even play in groups!

Tay has got some pretty entertaining reading material.

Are you a night owl?

Lucky for you, Tay is too!

Tay will give you fun but honest comments on any pic you send.

No need to buy a magazine or get an app for your daily horoscope.

Tay's got that covered.
Popular in the Community