Hookem claimed Woolfe started the brawl, saying "he approached me to attack me", but insisted no punches were thrown between the pair.
"He came at me, I defended myslef. There was no punches thrown, no face slapping, no digs, there was nothing," he told the BBC on Friday.
"As people in Hull would say, it was handbags at dawn - a bit of a scuffle."
Hookem said the pair had entered a room in the European Parliament through separate doors when the row broke out.
The Ukip defence spokesperson, a former army man, said Woolfe fell back through the door he entered through and on to another MEP.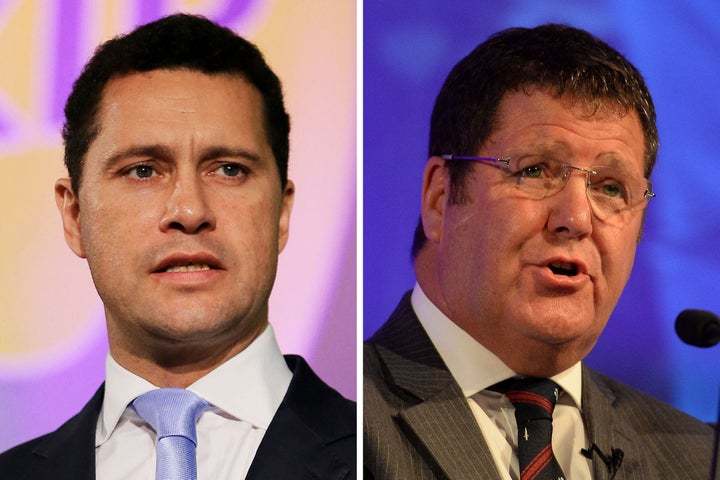 He described the altercation to Sky News as "girl-on-girl" and one that took place "between an elderly grandfather and a 40-year-old MEP - quite silly, quite embarrassing". Hookem also described how they "hugged like a pair of tarts".
Woolfe has been moved to the neurological department of the hospital he was rushed to yesterday following the confrontation, after which he suffered two seizures.
A colleague of both Woolfe and Hookem's, Nathan Gill, played down any escalation of the pair's argument, saying there had not yet been any police involvement and Woolfe didn't want there to be.
Ukip leader Nigel Farage, who returned to the helm of the party following Diane James' resignation, has launched an internal investigation into the altercation that left Woolfe being treated for bleeding on the brain.
READ MORE: