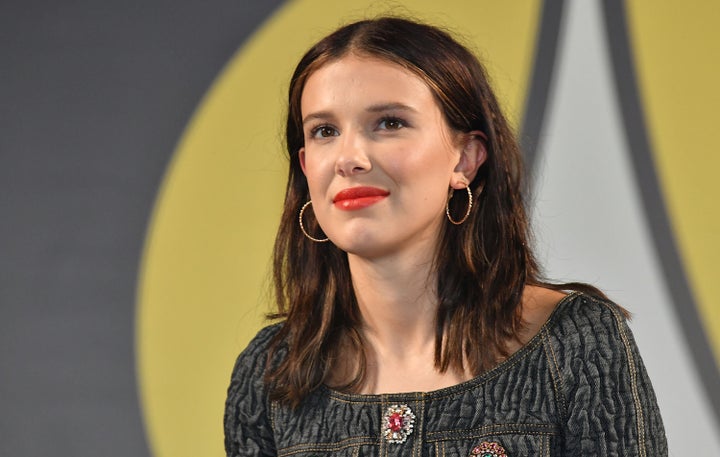 The Stranger Things star announced her engagement to Jake Bongiovi, who is the son of Jon Bon Jovi, in April. Following this, many people put two and two together and assumed the rock singer would perform some of his hits at the couple's reception.
However, during an interview on the morning show Today With Hoda & Jenna, Millie explained why this would not be the case.
TV host Hoda Kotb asked: "Jon Bon Jovi, his son, won't be singing, will he?". In response, the two-time Emmy nominee jokingly said that it would be like asking her to "do full-on play for everyone."
Speaking of her soon-to-be father-in-law, she said: "I think the man needs a break. He doesn't stop." Jon Bon Jovi has been the frontman for Bon Jovi since 1983.
Millie isn't short of musical friends. When she appeared on The Tonight Show Starring Jimmy Fallon, she revealed that she is pals with singer-songwriter Mariah Carey. In addition, the Netflix star and rapper Megan Thee Stallion have spoken of their admiration for one another.
On April 11, Millie announced her engagement to Jake on Instagram. Referencing the Taylor Swift song Lover, she captioned the post: "I've loved you three summers now, honey, I want 'em all."
Commenting on the upcoming wedding, Millie told Today that she and Jake are both "very excited" and it will be a "very intimate day for the both of us".