It's no secret that children have record short attention spans and their toys quickly fall out of favour, only to end up neglected at the bottom of the pile.
But according to the British Heart Foundation, more than a quarter (28%) of UK parents admit to discarding toys that are in perfect working order.
A new survey of parents discovered that, on average, a child loses interest in a toy within just 36 days. A fifth of parents said their child lost interest after 11 hours of play, while 8% said their children became bored in less than an hour.
The figures also show that children have an average of four toys they've never even played with – which could add up to as many as 162 million unused toys in the UK, according to the charity's analysis.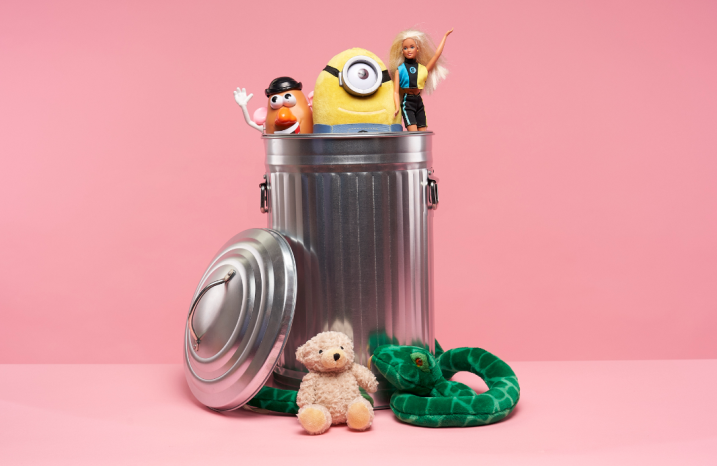 With the trend for decluttering showing no signs of abating, thanks to the likes of Marie Kondo and co, the charity is urging the public to take part in its 'Toy Amnesty' over the Easter break by donating unwanted toys to its shops and tweeting a picture using the hashtag #MyToyStory.
You can also take advantage of its free toy collection service between 8 and 12 April to stop unloved toys ending up in landfill – vital given how many toys and games are still made of plastic that isn't biodegradable or recyclable.
"As a parent I know how easy it can be for outgrown toys to be piled everywhere, with some not played with for months," Allison Swaine-Hughes, retail director at the British Heart Foundation, said.
The Toy Amnesty aims to help families clear out toys that are ready for "a new home and a new adventure", she said.
"Every item sold in a BHF shop helps us to raise funds for our life-saving heart research and prevents thousands of once loved items ending up in landfill."