Controversial alt-right journalist Milo Yiannopoulos has slammed two American colleges for "back door" censorship after two dates of his "Dangerous Faggot Tour" were cancelled over security concerns.
The Breitbart editor, who was due to speak at North Dakota State University and Iowa State University later this month, said institutions were too scared to ban him directly so increased security costs to make his talks unaffordable.
Writing about his cancelled Iowa talk on Facebook, Yiannopoulos said: "Colleges are afraid to ban me outright, so they're now attempting censorship by the back door.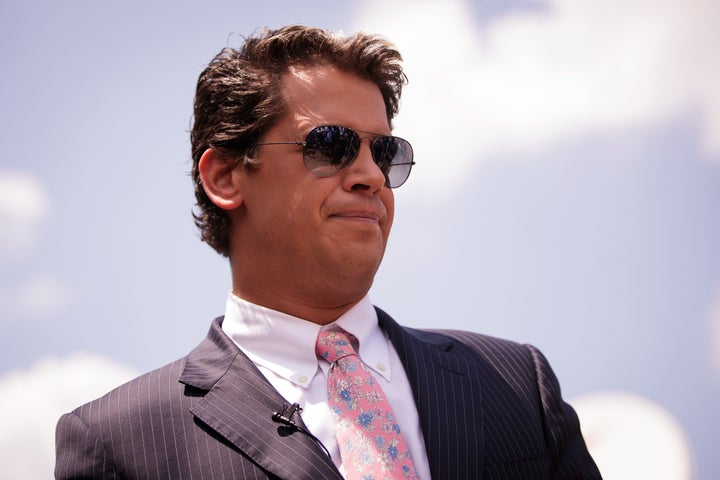 "Raising security fees at the last minute puts student organisers in an impossible position, and can no longer be tolerated."
Yiannopoulos then suggested people send "polite" emails to the Iowa State University president about the issue, sharing the college leader's email address with his 987,000 Facebook followers.
He told the Guardian: "Iowa State and North Dakota State have both showed their cowardice – and their contempt for the wishes and rights of their students – by canceling my events on campus without the balls to say what they were really doing."
The 32-year-old has made headlines in the past for equating feminism with cancer and calling Islam the "real" culprit of rape culture.
Both universities say the increased security costs are due to the threat of protesters and demonstrations at the events.
In an official statement on the Iowa State University website, a spokesperson said: "Physical altercations, bomb threats and threats of weapons violence at other universities where Yiannopoulos has appeared or was scheduled to appear resulted in the need for the Memorial Union to require additional security for the event."
They added that there had been "concerns" over the organisers' ability to pay for the extra costs.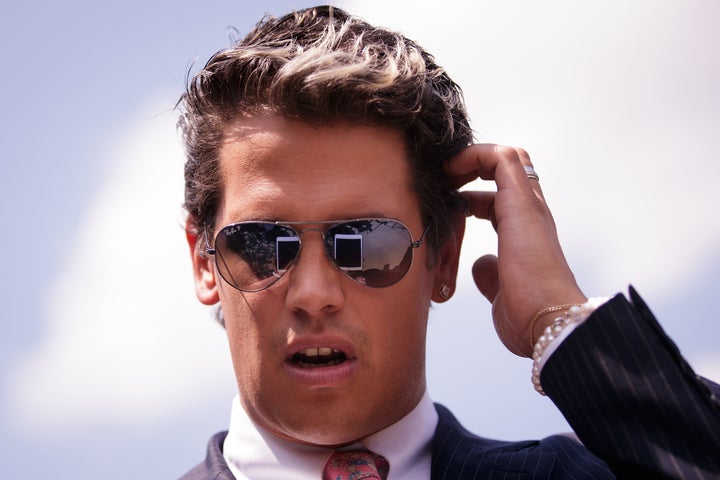 North Dakota State University cited similar reasons, with the vice-chair of the group who had invited Yiannopoulos saying they did not have "adequate funding to cover the cost of safety".
It is not the first time stops on Yiannopoulos' college tour have been cancelled due to worries over safety. Events at New York University, the University of Miami and Florida Atlantic University have all be scrapped.
The decision to cancel Yiannopoulos' speeches had led to mixed views among students, following a heated debate on whether the journalist should have been invited in the first place.
Cameron Vass, an Iowa State student, said he was "proud of my campus for turning down this fascist douche".
Will Reese added: "Nazis will call this censorship but it's just the free market saying 'we won't buy your bullshit'."
However, other people have suggested Yiannopoulos, often referred to as the "darling of the alt-right", should have been allowed to speak so his views could be debated.
One man wrote on Facebook: "I have a daughter that is looking at colleges, and even though she's fairly liberal minded, I guarantee she won't consider ANY college/uni that stifles free speech.
"She appreciates your perspective, even if she doesn't agree with everything said."