Milo Yiannopoulos has announced his resignation from his post as senior editor of Breitbart News after comments emerged suggesting he was defending child abuse.
"Breitbart News has stood by me when others caved," he said in a statement.
"They have allowed me to carry conservative and libertarian ideas to communities that would otherwise never had heard them. They have been a significant factor in my success. I'm grateful for that freedom and for the friendships I forged there."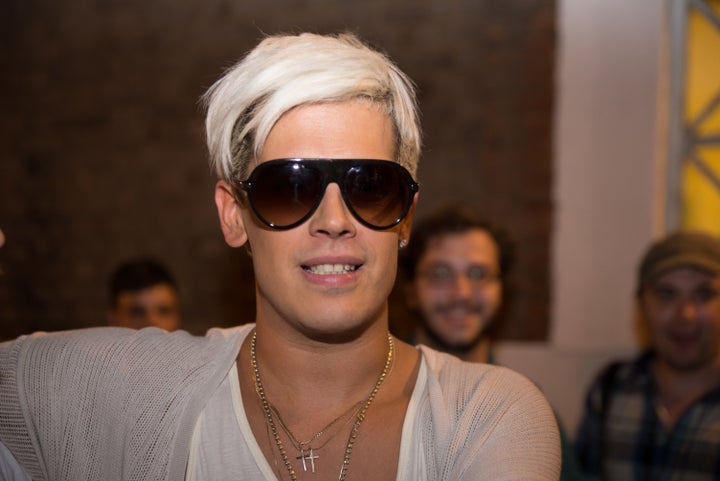 In the statement, the British alt-right agitator renewed his defence that the videos was "deceptively edited" - but admitted his words were clumsy.
In any case, he added: "Don't think for a moment that this will stop me being as offensive, provocative and outrageously funny as I want on any subject I want."
On social media, his latest brush with news elicited a mixed response.
There were suggestions how it should be reported.
Doubts whether his claims to have been misinterpreted stand much of a test.
A summary of how some people felt.
A soap opera comparison.
Some context.
The reaction from the right was even more interesting ...
First, from fellow alt-right poster boy ...
... and the leader of the far-right Britain First political group, who clearly think a man renowned for his transphobic, misogynist and xenophobic views is too much of a lightweight.
In any case, we've probably not seen the last of him. From a reporter at his press conference:
When the ex-Brietbart editor was announced as a speaker at the Conservative Political Action Conference (CPAC) in Washington, starting Wednesday, conservative blog, the Regan Battalion, began reposting video clips of Yiannopoulos appearing to defend older men abusing minors, in an attempt to oppose his CAPC investigation.
In one clip, Yiannopoulos recalled his own sexual abuse as a teenager at the hands of a priest and school teacher. He refused to name or condemn the mens' behaviour, instead saying the encounters had made him good at oral sex.
In another video, posted the following day, featuring part of an episode of 'The Drunken Peasants' podcast, Yiannopoulos decried the "arbitrary and oppressive idea of consent" and said some people are "capable of giving consent at a younger age". He added that relationships between "younger boys" and older men "help younger men discover who they are and give them a sense of security and safety".
The videos, this time around didn't go unnoticed, with CNN's Jake Tapper volleying a series of tweets describing how "distraught" Yiannopoulos' comments had left one sex assault victim.
Yiannopoulos has long used his platform to promote hateful views, from calling Black Lives Matter a "terrorist organization" to likening feminism to a "cancer." He also outed a transgender woman in 2016 and called for the online harassment of comedian Leslie Jones.