Milo Yiannopoulos has hit back at thousands of student protestors at Glasgow University, saying students not equipped for debate should "apply to a nearby Tesco".
More than 3,000 "appalled" people have signed a petition demanding that his name is removed from the ballot on the grounds that he incites "racist and misogynistic abuse" and has "condoned statutory rape".
But the former Breitbart editor has called the letter "pointless virtue signalling".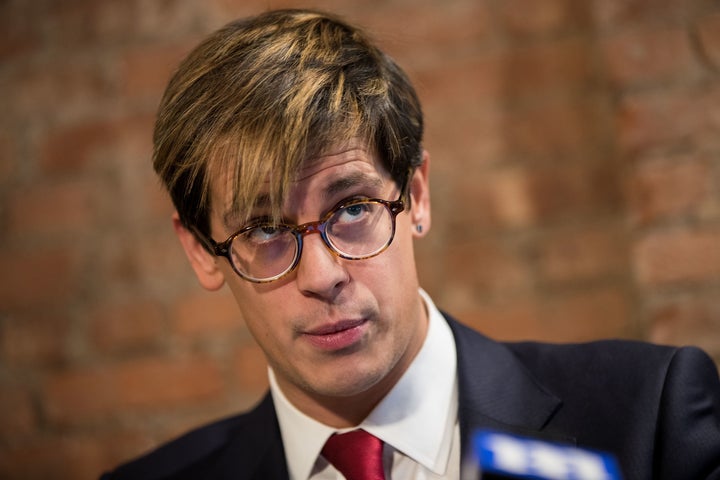 "The closed-minded demonstrate virtue to their equally closed-minded peers by attempting to silence anyone who disagrees with them," Yiannopoulos said.
"The next step involves removing themselves from the ballot in protest.
"My sellout college tour of the United States showed me that free thinkers
need help more than ever on campus, and I'm convinced the situation is the same in the United Kingdom," he continued.
"Safe space culture weakens the minds and emotional fortitude of the young. The entire point of higher education is learning, growing and confronting challenging ideas.
"If a student is not equipped for debate and discussion, they may want to apply to a nearby Tesco. School isn't for them."

Although the number of students who nominated Yiannopoulos for the role has not been released, more than 3,000 people have liked an anonymous Facebook page in support of the 32-year-old's election.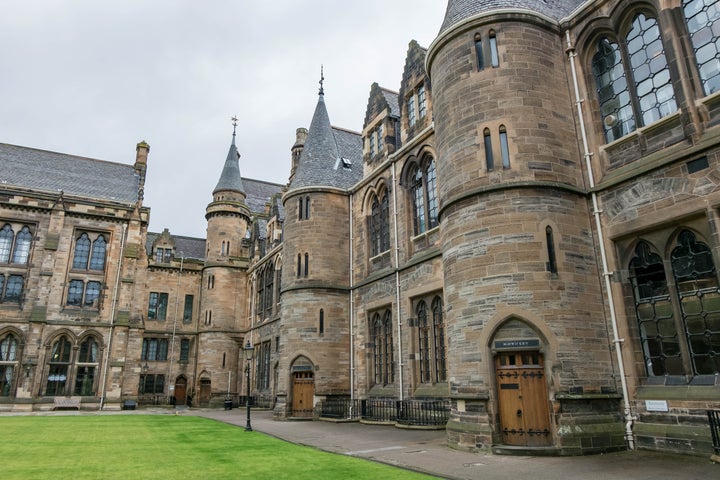 But others have reacted furiously that the "darling of the alt-right" could become the university's newest student representative.
One student commented on the petition: "It is absolutely unacceptable to even consider establishing the vile, racist and anti-intellectually inclined Yiannopoulos as having any sort of connection with the university.
"No other far-right candidates would ever, ever be considered. Freedom of speech does not extend to fermenting hate."
A hustings for the candidates - including former Lib Dem MP Vince Cable and human rights lawyer Aamer Anwar - will be held before voting opens on March 20.
When asked whether he would be attending, Yiannopoulos said: "I have a lot of money and it's only a plane ride away from my home in Miami.
"Despite its garrulous dranks and drab, spiky-haired lesbian 'comedians', Glasgow is a great town," he continued. "And I like a drink and a smoke as much as the next gay boy."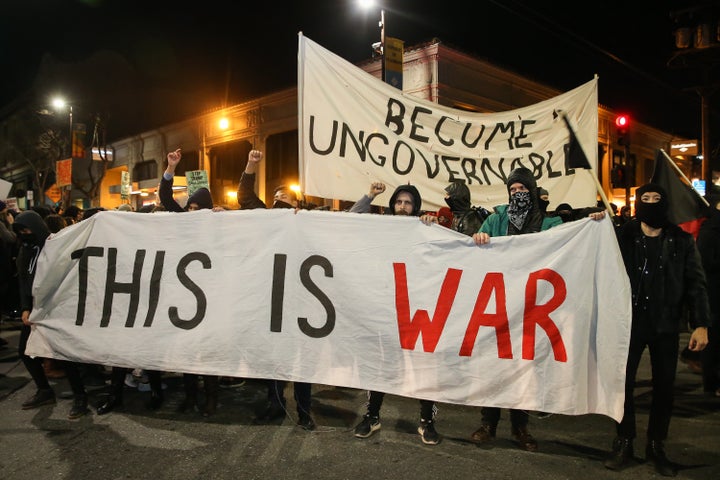 Yiannopoulos' nomination follows a series of controversies sparked by his "Dangerous Faggot" college tour.
President of Glasgow University students' representative council Ameer Ibrahim said: "While a number of views have been expressed over the list of candidates, all candidates currently standing have met the criteria to stand through the nomination process as set out in the election guidelines, and all forms have been verified.
"The election is a democratic process. We would encourage all students at this time to look into the campaigns of individual candidates, and come to an informed decision in casting a vote for the individual who will become our next university rector."