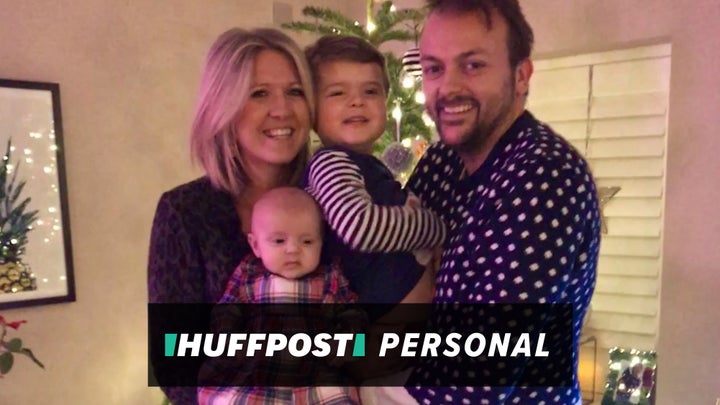 "Have you been having any pregnancy symptoms?" the sonographer asked.
My husband and I laughed. "Well I've been throwing up for eight weeks, signed off work and have barely been able to function, so yes."
The knowing smile I was looking for in response didn't come. And as I looked up at the screen and the gaping black hole staring back at me from my twelve-week scan, I knew there was no longer anything to be cocky about.
There was no baby. Just an empty sack, and my bruised ego. They called it a 'missed miscarriage' – missed because there had been no pain or any physical signs, just high hormone levels and a confused body cruelly producing all the symptoms of a healthy pregnancy.
If there hadn't been pain before, there certainly was now. In the blur of that lunchtime appointment, I remember thinking how offensive that term was: "missed" implied I was too stupid to notice what had been happening to my own baby. The growing bump that I'd convinced myself of was, of course, non-existent and calling it "the baby" for all those weeks felt ridiculous now I'd discovered it probably hadn't formed past the four-week mark. Perhaps I was stupid after all.
"It's not that I was an awful person, just blissfully happy – and blissfully naïve."
Before 8 October 2012, I felt untouchable. I had my dream job, found myself a wonderful man, had the perfect wedding, bought a house – of course a baby was next up. And so when 'pregnant' came up on the test I almost took for granted because, in my head, getting pregnant and having my happily ever after was a sure thing. I had never had my heart broken, had never lost anyone close to me and I'd never wanted for anything in life. Any disappointment I'd experienced before that day was a bad bit of feedback at work or a friend pulling out of a long-awaited date in the diary. Nothing raw. Nothing life or death. It's not that I was an awful person, just blissfully happy – and blissfully naïve.
"One positive you can take from this is that women usually get pregnant very easily after having a miscarriage," the nurse told me a week later. I had just woken up from having my ERPC – 'evacuation of retained products of conception', another offensive term that made my trauma sound more like a routine clean out than my world turning upside down. I hung onto her every word, but I wasn't part of the 'normal' society she'd painted such a hopeful picture of.
Getting pregnant again wasn't the walk in the park I'd been promised. My 'perfect' world had suddenly been tainted. I became depressed, bitter, obsessed even. Shocked to the core, my whole outlook on life shifted considerably: I held a grudge against fertile friends, anyone with good news to share – baby-related or not – was pretty much black-listed, and it affected my marriage too. Every conversation was ruined by the 'b' word, and between the acupuncture appointments, hypnotherapy sessions, constant diet changes, temperature taking, and emotional breakdowns (not to mention all the dodging of friends with children) we were utterly exhausted. But among all of this, these two years of sheer sadness, something else was happening to me that I was unaware of: I was growing up.
Suddenly, I had a whole new level of experience in something I'd known nothing about before. This was raw, and nothing like the wedding magazine, love letter bubble I'd been living in pre-scan. Suddenly, I was able to provide first-hand comfort to others going through the same thing, if they ever wanted it. There was no longer this rose-tinted haze – my eyes had been opened to real life, and I realised it was actually doing me a world of good.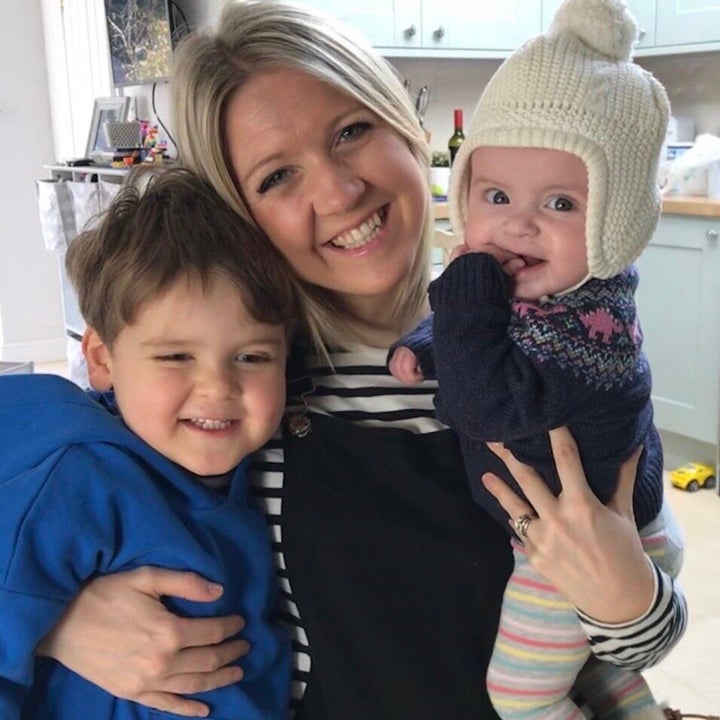 Where I used to go in all guns blazing during conversations, I started to listen to people harder. For once I wanted to hear their stories, their opinions, their advice. I'd stop the usual channel-hopping and listen to the woman on TV talking about her recent ordeal, or the man on the radio describing how he was feeling. Suddenly I could relate – albeit usually in a roundabout way – but a life experience is a life experience, and I realised that to simply be listened to is the most valuable thing a person can do for the other. The listener learns from what they're hearing and the person wanting to be heard feels less alone. And listening helped me feel less alone too. Pre-scan, I saw myself as a good person on the whole – but it's almost as if I wasn't qualified to be a better one until I'd experienced such raw pain.
I upped my reading game too. Rather than thinking happy thoughts and dodging anything to do with fertility in magazines or newspapers, I discovered that forcing myself to be educated on what I had gone through was vital. I learned about why it happened and, more importantly, discovered that so many others were going through it with me. Forcing myself to read more, not just about fertility issues, also opened my mind to the significance of our complete lack of control – whoever you are, good and bad things can happen at any time, no exceptions. Take risks and enjoy life, I learned, because who knows? Who knew that having something so devastating happen to you could actually make your outlook on life a lot healthier – happier, even?
"Who knew that having something so devastating happen to you could actually make your outlook on life a lot healthier – happier, even?"
Fate played a part too. Things happened in my career – promotions, opportunities – that I would have missed out on if I'd had that baby. Any problem at work suddenly seemed trivial, which gave me the tools to deal with things rationally. I was no longer the stressed, everything-must-be-perfect employee, I was the one with a level head who knew first-hand that worse things could happen and that whatever the problem, it could get sorted quickly and calmly.
Let's make one thing clear: if I had to go through it all again, I wouldn't. But I genuinely believe the way I evaluate this thing called 'life' has benefited as a result and frankly, I'll take all the positives I can from it. Not only am I more measured about dealing with the things that have come my way since – a significant death in my family, money worries, friendship issues – I am also now fully aware that nothing is perfect and nor do I want it to be. It's fair to say that day shocked me into living my life with some much-needed self-awareness, and my head firmly screwed on.
I'm now a mother of two. Even now I cannot believe I am typing those words – let alone how I got there. But despite the long list of new things to worry about that comes with being a mother, there hasn't been a single day since having each of my beautiful children that I haven't felt overwhelmingly fortunate to be in this position, nor will I ever take for granted again the sheer enormity of creating a life.
I'm not sure I would have taken the time to feel that if I hadn't felt that first heartbreaking loss.