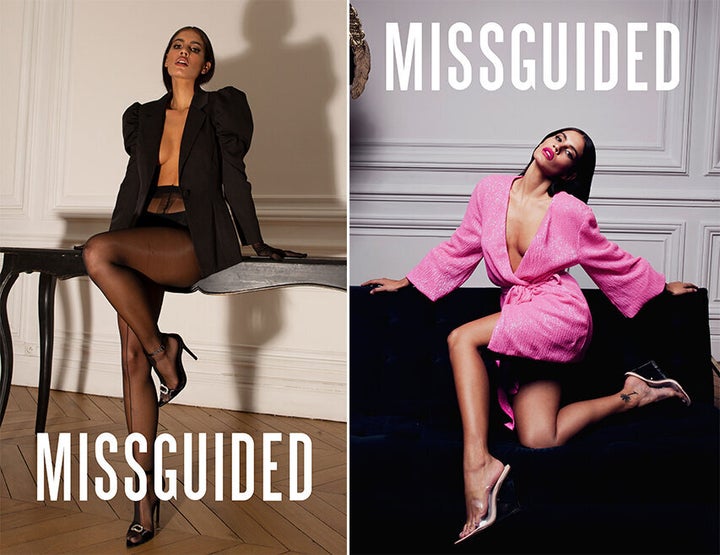 Two adverts for the clothing brand Missguided have been investigated by regulators – one was banned, while the other was deemed acceptable.
The banned advert shows a model wearing a blazer without a top underneath, with no bra and sheer tights. The regulators, from the Advertising Standards Authority (ASA), ruled that it "objectified women".
"We considered she [the model] would be seen as being in a state of undress and that the focus was on her chest area and lower abdomen rather than the clothing being advertised," the ASA said of the ad, which was displayed on a train platform in November.
The regulators, who received complaints from the public about the ad, also commented on the model's pose, noting that her "her head was tilted back, with her mouth slightly open, and her leg was bent and raised".
"We considered that the sexually suggestive styling and pose would be seen as presenting women as sexual objects," they said. "Because the ad objectified women, we concluded that [the ad] was likely to cause serious offence."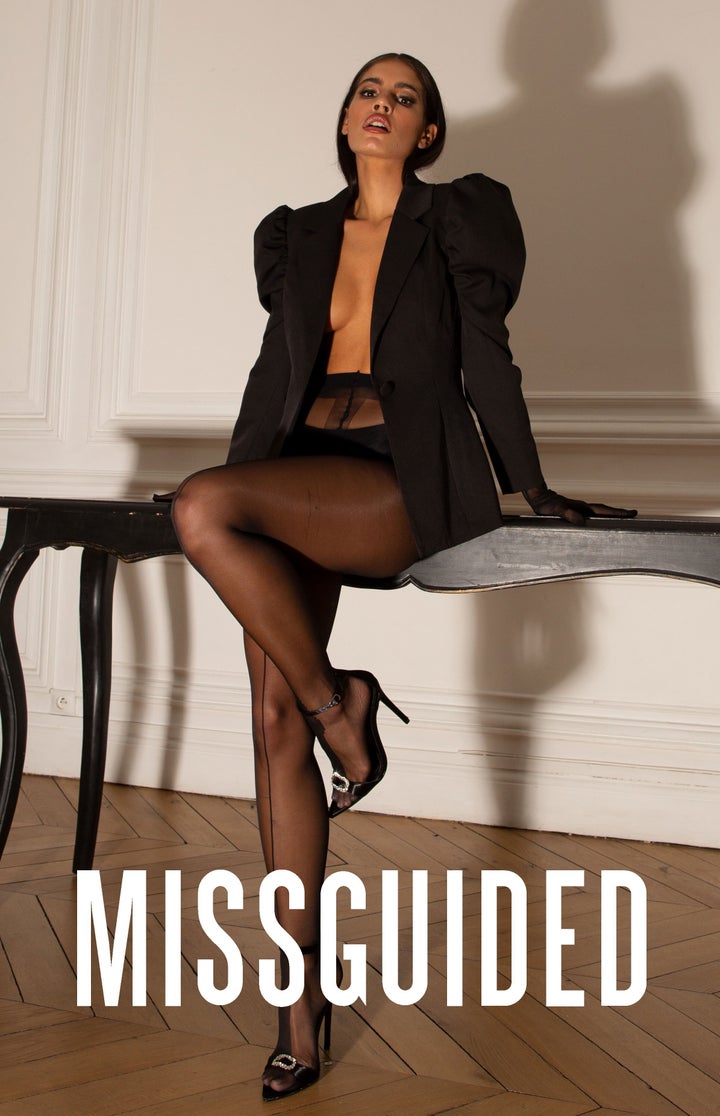 The ASA also received complaints about a second Missguided poster featuring the same model – this time wearing a pink wrap mini-dress. The ad appeared on the London Underground and a member of the public questioned whether it was "appropriate for display where it could be seen by children".
However, the ASA decided the ad was "no more than mildly sexual" – with a focus on clothes, rather than the model's body – and therefore decided not to ban the ad.
This isn't the first time Missguided has found itself in hot water over the styling of its models. Last year, an advert for the brand's swimwear that aired during Love Island was banned after the ASA ruled it "invited viewers to view the women as sexual objects".
Commenting on the latest rulings, Missguided said it "strongly contested" that either ad overly sexualised and objectified women. The brand told ASA it is committed to "promoting and encouraging female empowerment" and argued that it "designed and promoted collections that enabled their customers to stand out from the crowd in memorable outfits and poses".
Missguided said the age of the model made it clear that the target audience for both ads was young adult women, not children, adding: "The message behind the ads and the target audience had been misunderstood."