This is the moment an off-duty police officer sunbathing in a Stockholm park pinned a thief to the ground after chasing him down in her star-print bikini.
Powerlifter and Ninja Warrior Sweden competitor Mikaela Kellner was relaxing with friends when the thief approached them, posing as a newspaper seller.
Kellner, writing on her Instagram account, said the man appeared like a "poor homeless guy", but when he refused to take no for an answer she suspected something was wrong.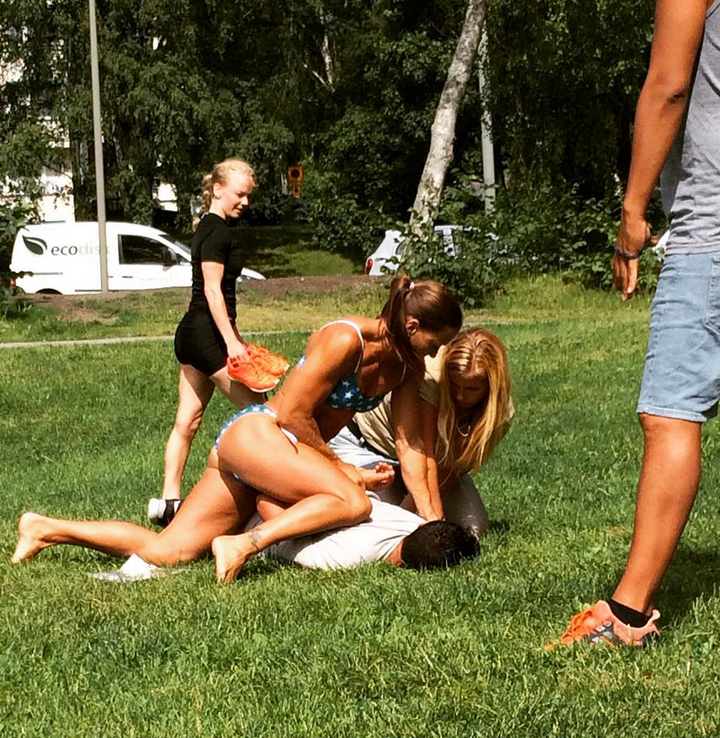 She said the man used his newspaper to cover and steal one of her friend's mobile phones before walking off.
Kellner, and another friend, who also happened to be an off-duty police officer, then chased the man down.
A photograph of her pinning him to the ground, with her knee pressed into his back, has been liked over 9,000 times on Instagram.
Kellner told the Local: "I just acted on instinct and didn't think about it so much until after we had pinned him down.
"When I sat there I looked over at our other two friends who are not police officers and realised that it probably looked pretty funny. But I would have stepped in no matter my outfit."
Popular in the Community