The vice chair of the pro-Jeremy Corbyn Momentum group, who is accused of making anti-Semitic remarks, must stand down from Labour, a union leader has said.
Jackie Walker triggered a row after she spoke at an anti-Semitism training event at the Labour conference, saying she had heard no definition of anti-Semitism she could "work with", wrongly suggested Holocaust Memorial Day did not commemorate other genocides and questioned whether Jewish schools needed increased security after attacks on Jews.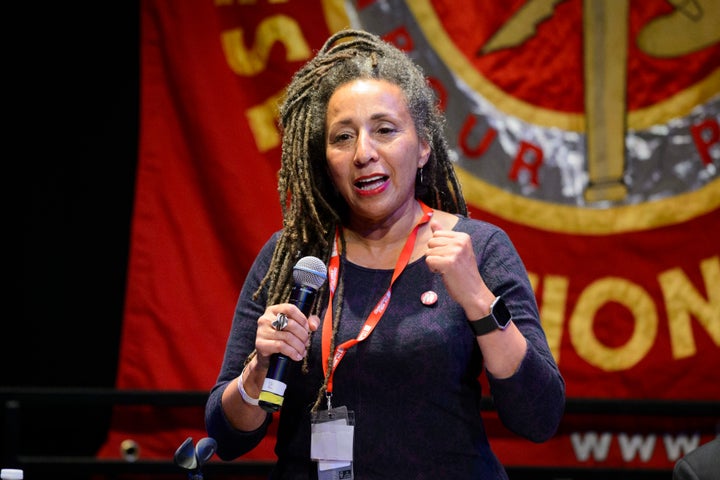 Amidst concerns about the rise of anti-Semitism within Labour, Jewish groups called for Walker to stand down from campaign group Momentum.
Chair of the Jewish Labour Movement Jeremy Newmark said he was "appalled" at Walker's comments, and called on her to apologise or resign.
On Thursday, the general secretary of union TSSA Manuel Cortes called on Walker to resign from Labour altogether and threatened to withdraw support for Momentum if she were still there next week.
In a major intervention, Cortes, who is close to Corbyn, said: "I am deeply saddened that a fellow member of our Labour and trade union family holds such anti-Semitic views.
"Jeremy rightly spoke yesterday of the urgent need for our Party to unite so we can take on the Tories. Frankly, I can't think we can do this when people who holds such abhorrent racist views are allowed to remain active within our Party."
He continued: "I am asking Jackie that in the interests of unity she resigns at once from our Party and also as vice-chair if Momentum. If she doesn't, both the Labour Party and Momentum need to act to get rid of her at once.
"Furthermore, TSSA will seriously reconsider our union's support for Momentum if she is still in post by this time next week."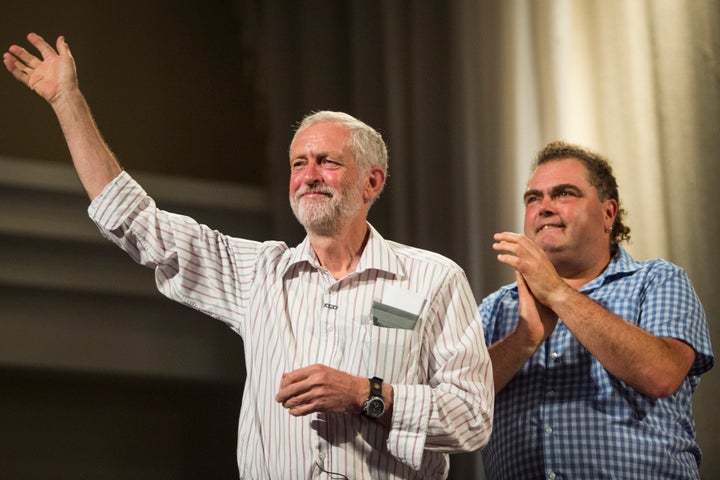 HuffPost UK understands that Momentum's steering committee is seeking to remove Walker and will meet on Monday to confirm this.
A source said the group had been seeking to encourage members to force Walker out, adding "they're all furious".
Just before Cortes issued his statement, Walker appeared on Channel 4 News to defend herself, saying there was a difference between being anti-Zionist and an anti-Semite.
She said: "I certainly wouldn't call myself an anti-Semite as I am Jewish and my partner is Jewish."
When host Cathy Newman was put it to Walker that comments about Holocaust Memorial Day were "plain wrong" and "offensive", Walker said: "Why I would want to hurt people's feelings?
"Of course I'm sorry if any offence was given. I actually think that whoever leaked this story in the way they did from a training event had malicious intent in their mind."
She tried to clarify she had meant the day only commemorates genocides that took place after The Second World War.
She called the Holocaust "an awful, extraordinary event," adding: "Jews should have a day when they celebrate it... As a person of mixed heritage, both African and Jewish, I felt 'why is that cut-off point in the 1940s?"
When asked if she would resign, Walker said: "Other prominent Jewish groups, of which I'm a member, think a very different thing...
"What we have to look at when we're talking about this subject, is the political differences underlying it as well."
Popular in the Community