Let's admit it, even those of us lucky enough to love our jobs can experience a creeping sense of doom on Sunday nights into Monday mornings.
There's something about the thought of the week ahead that irks us, even if it's set to be five days of sheer joy. Instead of burrowing your head in piles of work, you want to be rolling into the week channeling more of this lady's energy...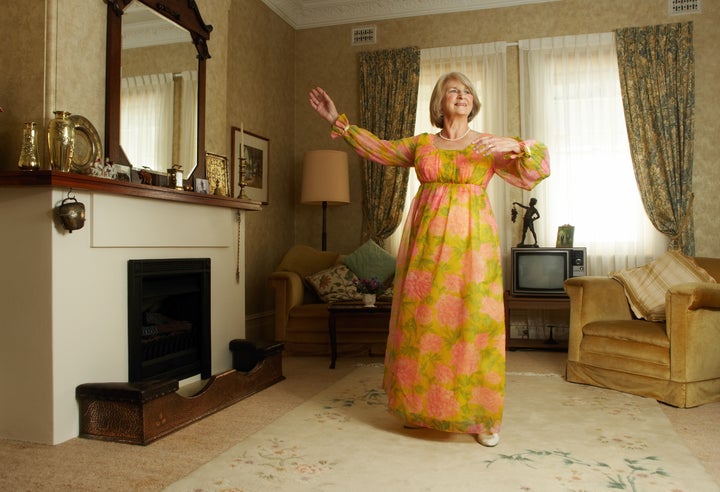 If you tend to fall into the category of anxiety-prone after the weekend, here are some simple ways to make your Mondays feel less... Monday-ish.
Dress up to 'feel something'!
The social media trend of dressing up to 'feel something' is showing no signs of slowing. Throughout lockdown people have been throwing on their finest garbs for a trip to the doctors for their vaccine, or just to pop to the shops.
Try it – there's a simple power in doing so. "What I love about people saying, 'You know what, I'm choosing to dress up just to feel good,' is that that's a little win, and that's brilliant," says psychologist Dr Audrey Tang.
Pop to the charity shop for a mooch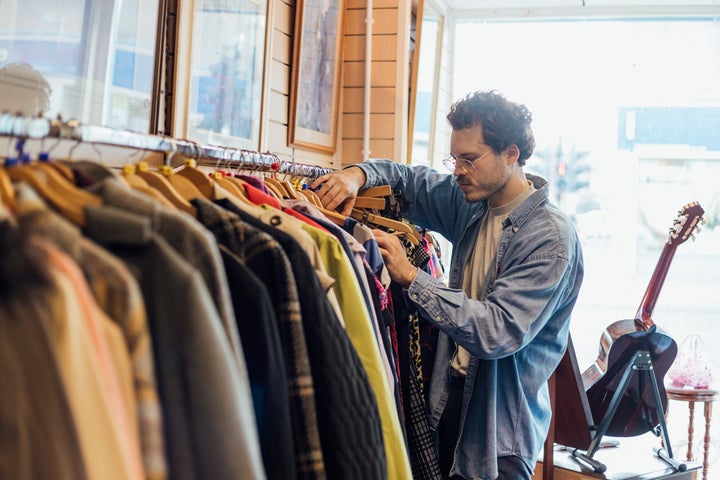 Now things have opened up there's the chance to exploit retail therapy to give your Monday a glow-up. One option we embrace is popping to the local charity shop for a mooch during your morning or afternoon break,
Even just the change of scenery can be rewarding enough, and the colourful clothes and general good vibe of the place will perk you up. Plus find a bargain and that's another endorphin rush entirely...
Switch up your sandwich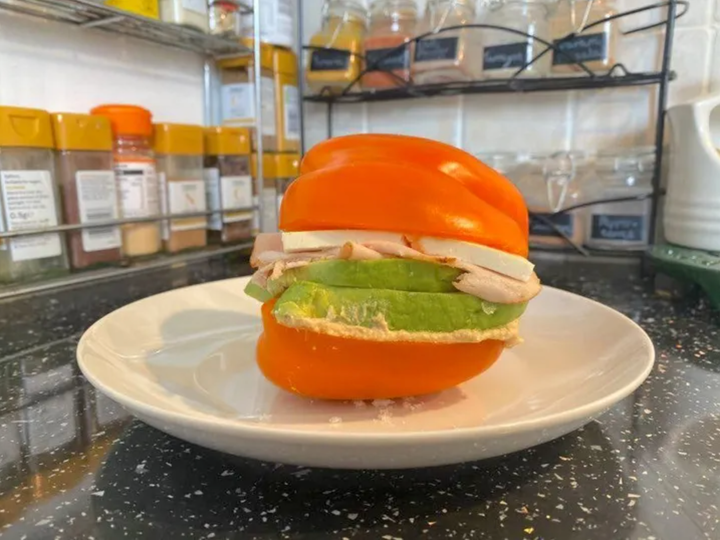 It's easy to fall into tired habits with work day meals, and tired habits can equal bland flavours. Give your lunch a lift on a Monday for a guaranteed mood boost.
TikTok's latest food trend turning heads is the bell pepper sandwich. HuffPost's Rachel Moss tried the simple idea out for size and was "pleasantly surprised," as she says in her review. "The pepper has a satisfying crunch against the soft hummus and avo – and it complements the fillings well."
Or for something sandwich-adjacent with an Israeli spin, try the sabich, from London-based chef and owner of Tel-Aviv style restaurant Shuk, Mark Jankel. Made with pita, it contains fried eggplant, hard-boiled eggs, hummus, Israeli salad and parsley, drizzled with tahini sauce and amba (a mango pickle).
Book a festival or holiday
So much is sold out – damn those maximisers – but that's not to say everything is. There are still tickets left for the wonderful countryside festival Standon Calling, for instance, with loads of live music and great food and drink. The Gisburne Park Pop Up also returns in May offering fun in a socially distanced fashion (take our word for it, we went last year.)
After something a bit bigger? Staycations are back on the agenda, and HuffPost UK journalists shared stories of their favourites to give you some inspiration. Get booking during your lunchhour and you'll be future-proofing your fun.
Do a dance workout
If your normal workout feels, well, a bit too Monday-ish, jump, sway or pirouette into a dance one! There's lots to try online for free, to incorporate a bit more groove and good times into what can feel like a repetitive exercise regime.
We enjoy Danielle Peazer's 'dance workout for everyone', a good balance of silly and beneficial.
Get out and socialise!
We've been stuck in for far too long so if you reach late afternoon on a Monday and fancy getting out for a post-work walk or drink, don't feel like you're being too much. Times have been tough and we all deserve to feel the love.
Plenty of pubs don't require bookings – so if you haven't planned ahead, simply ask around your area for a spot where you can just rock up. They do exist.
Or plan your own party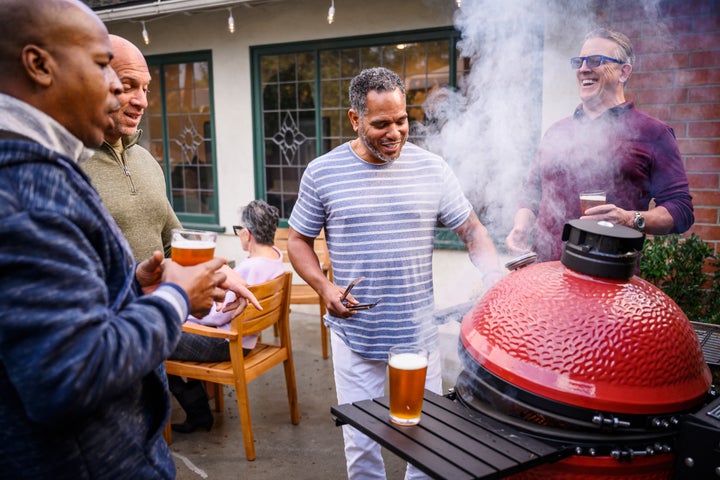 Everyone's keen for an invite right now, aren't they? And with non-socially-distant events still a little way off, there are plenty of weekends in May and June to fill with some BBQ action – allowed within the rule of six.
If there's people you haven't seen for a while, why not grab the excuse to invite a selection of them over for a garden knees-up. Find five minutes in your day to procrastinate with some party-planning – we're sure your boss won't mind...