While there's no clear timeline for when holidays will be permitted again, thanks to ongoing lockdown and travel restrictions, we saw a surge in travel closer to home in 2020 – and it looks as though staycations are here to, well, stay.
Sure, most of us still can't travel for the foreseeable. But we can still dream of a summer holiday once restrictions are lifted. And currently we're keeping ourselves happy with some memories of our favourite ever staycations.
We hope these nostalgia trips bring you a little inspiration for your own.
Portmeirion, North Wales
As picked by Angela Hui, life reporter
"Maybe I'm biased because I'm Welsh, but my heart always yearns to be on the other side of the Severn Bridge. Picturesque Portmeirion, which is home to Festival Number 6 (remember festivals and fun?), looks like something straight out of a fantasy book. Welsh Architect Sir Clough Williams-Ellis modelled his tourist village on enchanting Italianate architecture. Even on a miserable and wet day as it was when we visited (see above), there's still plenty to do. Snap its quirky rainbow buildings on the village tour, ramble along the scenic coastal route and have afternoon tea in the hotel overlooking the sea. Or if you're feeling more adventurous, head to neighbouring Snowdonia's Llechwedd Slate Caverns to go deeper underground or even off-roading on a lorry through a quarry."
Northumberland Coast
As picked by Jess Brammar, editor-in-chief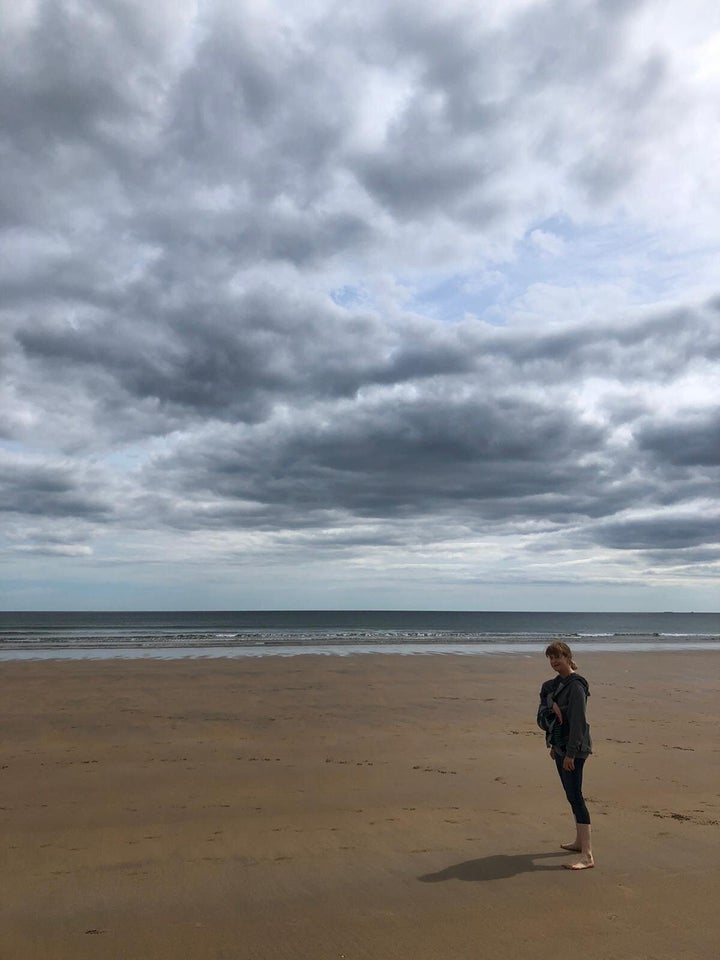 "In summer 2020, we spent a lovely week on the Northumberland coast, with my boyfriend's parents. After the first few months of Covid lockdown, those huge skies and long, desolate beaches were soul-restoring. We'd been meaning to visit that area for years, and it didn't disappoint – even without being able to venture inside lots of the great local pubs and restaurants we were recommended by friends (because... 2020), we enjoyed some beautiful coastal walks and plenty of takeaway fish and chips and crab sandwiches. We stayed in Bamburgh, which has a huge (and lived in) castle on the shoreline, and spent a day exploring Lindesfarne, the island which is only accessible by a causeway when the tide is out. I can't wait to go back and have been telling friends to go and visit Northumberland ever since. Next time I'm determined to be brave enough to swim in the sea, even if the weather can be a bit bracing!"
Peak District, Derbyshire
As picked by Rachel Moss, life reporter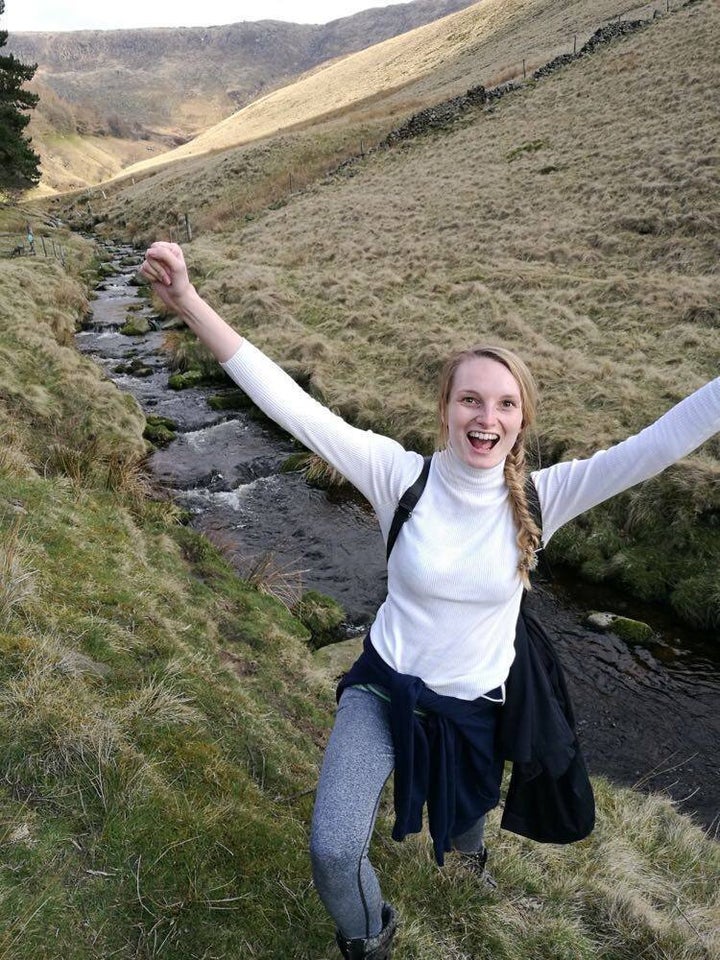 "I'm happiest in hiking boots, so our long weekend exploring the Peak District in 2018 was an absolute dream. The rolling hills and trickling rivers are simply stunning. We roamed around Kinder Scout by day and explored the restaurants in nearby Sheffield by night, having worked up a huge appetite! We'd booked an AirBnB between the two destinations, which I'd highly recommend if you have a car – it's a perfect mix of city and country, with a scenic half-hour drive between the two that's a joy in itself. I can't wait to go back."
Weymouth, Dorset
As picked by Adam Bloodworth, features writer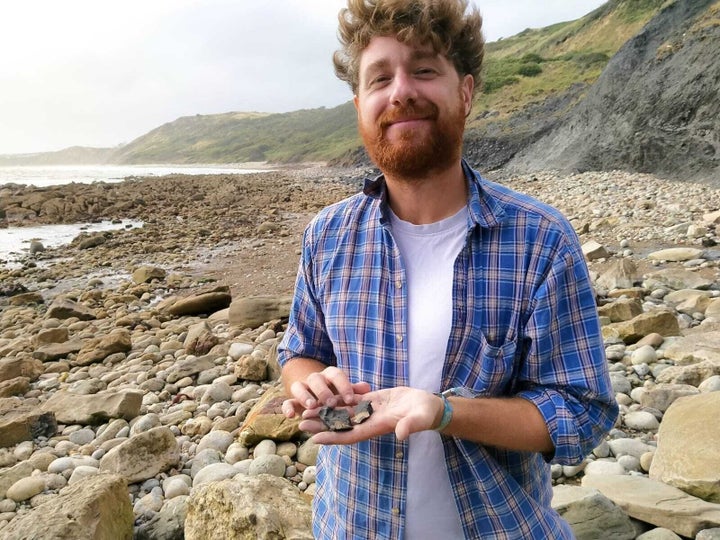 "Summer means music festivals to me – I've been running around them ever since I first convinced gate staff at my local festival to let me volunteer as a teenager. But they can make you a bit snobby about ordinary camping. A bit boring, surely? However, Eweleaze Farm in Weymouth, where I camped last year, felt more like a socially-distanced festival setup than barren field. It had a rustic restaurant in a converted barn, freshly baked bread served daily in a charming communal area, a bar (!), animals to pet (!) and its own private beach. Weymouth was just an hour's amble round the cliff, with more gorgeous bars at which to sink a drink as we watched the fishing boats come back into harbour. There was also fossil hunting and cricket on the sea-facing lawn. Wholesome!"
Burford, Oxfordshire
As picked by Nancy Groves, head of life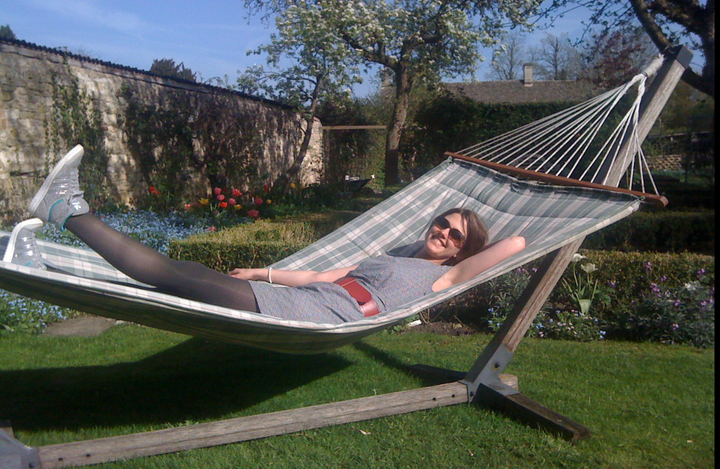 "The best holidays, the ones that really stick in the brain and heart, are the ones with friends, I think. Every two years or so, my buddies manage to organise a trip, splitting the cost of a drafty holiday home somewhere within easy reach of London and cramming into it for a weekend of food, booze and DIY indie discos. Our first trip – to the Cotswolds – came long before we had dependents. By accident rather than design, we landed in a historic pad on Burford's main high street, complete with Tudor beams, a walled sun-trap of a garden and a dining table bigger than most of our flats.
"Barely believing our luck, we lorded it up for three glorious days, eating our way through a massive Tesco delivery, waging dangerously competitive games of Articulate, sunbathing, and setting a template for years to come. As I recall, we only left the house to ramble off our hangovers, but the surrounding gentle countryside did the job. Since then, we've visited Suffolk, Wiltshire, Essex and even the Cotswolds again, with multiplying families in tow. But nothing quite beats that first carefree holiday and the friendships it cemented for life."
Whitstable, Kent
As picked by Natasha Hinde, life reporter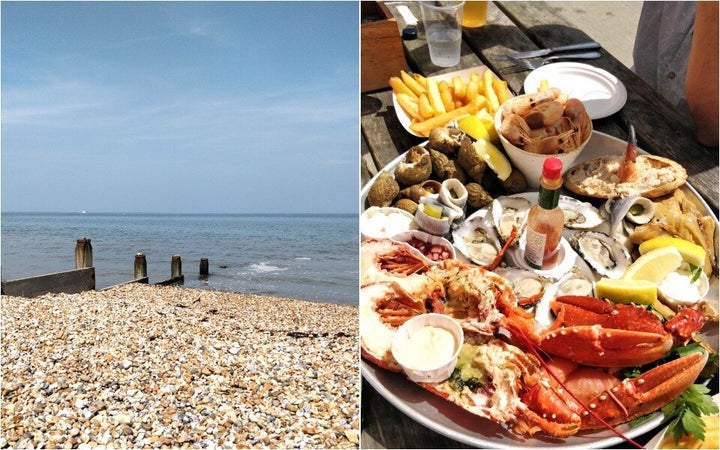 "This probably won't come as much of a surprise but Whitstable is one of my all-time favourite places to visit in the UK. I've spent two holidays there in recent years and both of them were brilliant. If you haven't been, Whitstable is a small seaside town on the Kent coast where you can expect to find shingle beaches, amazing seafood (check out The Lobster Shack or, if you're self-catering, grab fresh fish from the market nearby), and some beautiful boutique shops to get lost in for hours. Be sure to stop at Sundae Sundae for ice cream and, if you're able, hire some bikes (or take your own) and take a leisurely cycle to Canterbury on a sunny day – you won't regret it."