After all the fuss around Christmas and New Year's Eve, January can be a quieter period to think ahead to summer holidays and even book one, too – giving yourself the promise of some sunshine and sangria to look forward to.
"January is usually the busiest time of year to book a holiday but most of this business is for the summer months," says Lucy Huxley, editor of industry travel magazine Travel Weekly, who adds that "demand will still be high in January" , despite the pandemic and current UK travel restrictions.
The good news is there are ways to book a summer escape without fear of losing money or wasting time. The message from Huxley is that the travel industry has Covid-secured itself, at least in part, for the year ahead.
"Most early bookings also now allow a more flexible approach to amending holidays," continues Huxley. "Furthermore, deposits to secure your summer 2021 and summer 2022 holidays are as low as £60 per person. Prices are also really low at the moment but we are expecting that as soon as the vaccine rollout becomes clearer, prices will rocket as there will be less capacity and a high demand, so booking early is a wise option with very few risks."
What type of trip should you book?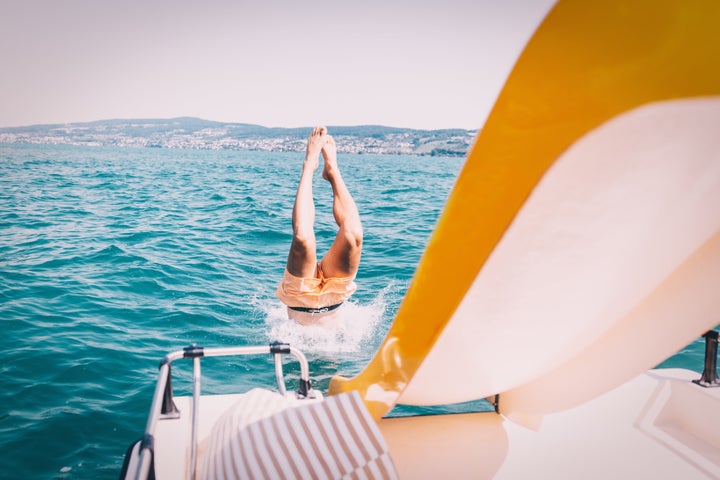 If looking to book a holiday now, one failsafe option is to book package holidays with Atol protection: that means you are fully covered financially if any of the operators you are travelling with go under due to complications arising from the pandemic. "Packages offer far more protection in the current climate," confirms Huxley – and other experts agree.
You can check whether a package has Atol protection quite easily: the Atol brand logo should be linked on the page for transparency, or ask your tour operator or travel agent to confirm the package has this protection before you confirm a booking. "
"To provide an extra level of peace of mind in these volatile times, book a package holiday, which provides an extra layer of protection should the Foreign Office change its travel advice or a country close its borders," advises Sean Tipton from ABTA, the travel industry governance service, which has 4,300 travel brand members in the UK.
There's another reason why package holidays beat tailor making your own trip in 2021: "Many people have lost money and have struggled to communicate with large online travel businesses and are still waiting for refunds," warns Huxley.
"So for anyone thinking of booking a holiday, I would suggest checking reviews about the company, and asking what their Covid policy is in terms of flexibility and refunds."
What about Covid-19 travel insurance?
Making sure your insurance package covers for cancellations due to the changing rules and restrictions caused by Covid-19 is key. Thankfully, Covid-19 specific travel insurance is now commonplace, but it's essential to read the terms and conditions to check for any exceptions.
For example, it's a good idea to make sure you're covered in case it turns out you already – unknowingly – have Covid-19 before you arrive at your destination, rather than being covered only if you pick it up while abroad.
"There are now a number of travel insurance policies that are offering Covid cover as part of their standard cover," explains Huxley. "This covers for catching Covid 19 before travel and whilst there. You will need to check the finer details as most insurers that are covering Covid will only do so if you are travelling in line with the FCDO advice."
Clear government travel advice is listed on the Foreign, Commonwealth & Development Office website – so read through all the sections which relate to your destination before travelling.
Are staycations a safer bet for 2021?
Holidays close to home boomed during summer 2020 as Covid-19 restrictions eased up for a while, allowing for travel beyond your area and, even, for a while, overnight stays.
If you're after some more staycation bliss for 2021, or are worried that holiday abroad may get cancelled nearer the time, you're best to get ahead, as popular holiday rentals and hotels around the UK are booking out fast.
Make sure you also ask the same questions about deposits, date changes and refunds that you would of a foreign holiday or package. You don't want to lose out. For more guidance on safely staycationing in England, Wales, Scotland or Northern Ireland, check out Visit Britain's 'know before you go' page.
What will be 2021′s travel trends?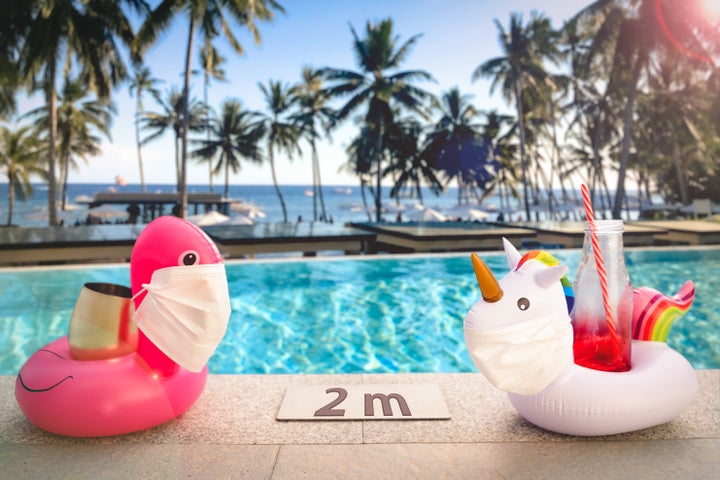 "There is massive pent up demand for holidays, particularly after the terrible year we've had where so many people haven't been able to take a holiday. For most of us, travel is not just a luxury, but an absolute necessity, a chance to unwind and recharge batteries," says Tipton from ABTA.
He predicts two trends will emerge from the 2021 season: those taking the holiday of a lifetime, and those upgrading their traditional summer holiday.
"Many of those who have been working throughout the pandemic will have saved up money due to not being able to visit bars and restaurants or take a holiday, and they will now have the funds to book a once in a lifetime trip or book an upgraded trip to an old favourite," Tipton suggest
Is there a final piece of advice?
"It goes without saying that things are changing so quickly that the best option is 100% to check with a travel expert when you are interested in booking," says Huxley. Don't be afraid to ask questions – they're your passport to freedom.