In an effort to stop new strains of the virus entering the UK, the government has introduced even stricter quarantine rules. It's now mandatory for all international arrivals to take two Covid tests during their 10-day quarantine period, as well as scrapping all travel corridors until at least February 15.
Under the new measures, all incoming travellers arriving by boat, train, or plane will have to take Covid tests after their second and eighth day of their 10-day quarantine period. They are already required to show proof of a negative test result no more than 72 hours before departure before they can enter the UK.
While all but essential travel abroad is currently banned under the lockdown rules, the move will affect those already overseas, business travellers, as well as those living abroad and planning to return to the UK.
The latest travel news means your hopes of a post-lockdown holiday in spring or summer could be dashed. However, despite stricter travel updates and tough new testing rules, many are still booking trips for later in the year.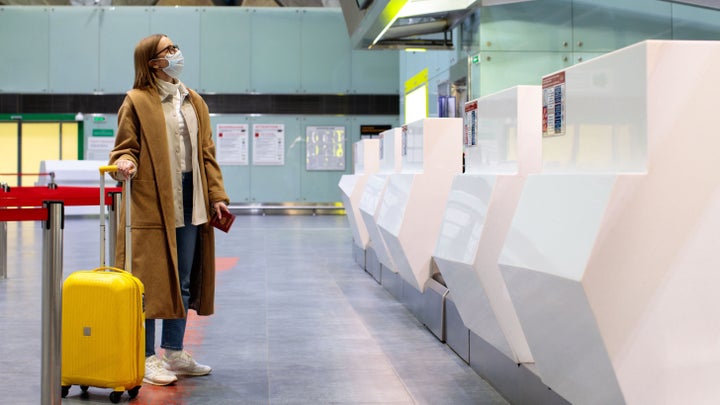 What does this mean for holidays in 2021?
You can only travel internationally or within the UK where you have a legally permitted reason – such as work – to leave home, the guidelines state.
"The more elaborate your plans are for summer holidays in terms of crossing borders, in terms of household mixing, given where we are now, I think you just have to say the more you're stepping into making guesses about the unknown at this point," Van-Tam said on Feb 8. "And so I can't give people a proper answer at this point because we just don't have the data. It's too early."
Raab stressed the removal of travel corridors was a "temporary, precautionary measure", but added that "until we know we're through the winter months where we protect the NHS, until we're confident that we can reinsert those travel corridors, lift those quarantine measures safely and responsibly, I'm afraid they will stay in place."
Top scientists and government advisers have urged people to put foreign holiday plans on hold until at least October. Nicola Sturgeon told the The Times no one should be travelling overseas right now, adding that "allowing overseas travel last year was one of her biggest regrets of the pandemic."
How will existing flights and trips be impacted?
With the travel industry effectively shuttered, travel firms and airlines are feeling the blow. "It's understandable that the government wants to severely restrict travel for a period, and this is far more sensible than the stop-start approach of travel corridors." Rory Boland, Which? Travel Editor, explains.
"Airlines are now likely to start cutting the number of flights to a bare minimum or stopping routes altogether, so it's crucial that airlines make it clear to customers if they need to return early to avoid being stranded like many were last year. Passengers also need to be given clear information on the new requirements for testing before departure."
Rules can change overnight, meaning your travel plans could be disrupted by responses to local and national coronavirus cases, with little way of predicting what restrictions will be in place at time of travel. This applies to staycations in the UK as well as overseas holidays.
Even if tough local restrictions prevent you from travelling to (or leaving) an area, some flights may still go ahead, meaning you might not be entitled to a refund.
If you do book a trip abroad, it's best to choose a package holiday with a company that allows for free cancellations and flexible booking and to check your travel insurance covers you for Covid related changes and cancellations.
What about hotel quarantines?
Anyone travelling to the UK from a coronavirus hotspot or from the UK's travel ban list will have to quarantine in a government-mandated hotel for 10 days starting from February 15. The quarantine hotels will track all arrivals using GPS technology to ensure they remain in isolation.
The quarantine hotels are expected to be set up near airports including Heathrow, Gatwick, London City, Birmingham, Bristol, Manchester, Edinburgh, Glasgow, and Aberdeen. Travellers will have to fork out £1,750 to stay in England's quarantine hotels. Those who fail to quarantine for 10 days face fines of up to £10,000.
While still to be confirmed, guests are expected to have three meals a day in their rooms, with tea, coffee, fruit and water being available. Security will be on-hand to accompany any of the arrivals to access outside space should they need to smoke or get fresh air. These measures follow other countries that have these in place already including Australia, New Zealand, and South Korea.