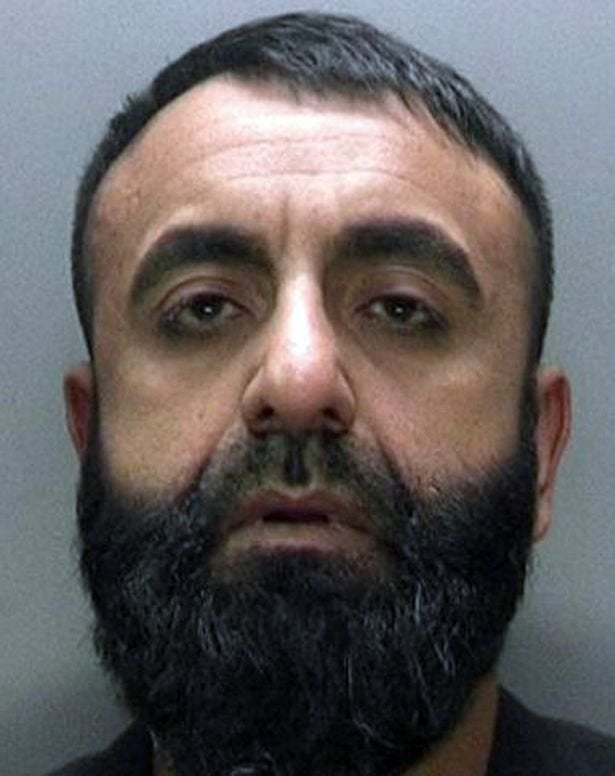 The father of a convicted money launderer bought a £412,000 house with money his son claimed he had netted with 123 prize-winning tickets in the Pakistan lottery.
Malik Abdullah Farooq, 81, said the family had gone on an incredible seven-month run of fortune which equates to winning the UK National Lottery for 40 weeks running.
Farooq and his son Kashaf Ali Khan, 44, both made the claims when they were arrested in September and October 2014.
Khan, of Prospect Lane, Birmingham, has since admitted money laundering by using criminal proceeds to buy the house.
His father claimed Khan told him he had obtained the cash after winning the Pakistan Prize Bond Draw between July 2012 and February 2013.
Khan also admitted a second money laundering count in relation to paying a £175,000 confiscation order – given after an earlier money laundering conviction in 2010 – with criminal cash.
On Tuesday at Birmingham Crown Court, Khan was sentenced to 22 months in jail after admitting he knew the money was the proceeds of crime.
In October 2009, the National Crime Agency (NCA) caught him handing over a holdall to someone which contained £74,830 in cash.
The following September Khan admitted money laundering offences and received a suspended prison sentence, together with an order to complete 200 hours of unpaid work.
In January 2012 he was ordered to pay £175,000 because of the conviction.
Her Majesty's Revenue and Customs have no records of him working and despite Khan having no recorded legitimate income, he paid off the £175,000 in cash within 12 months.
In 2013 Khan used his father's funds to buy the Prospect Lane property and during the previous year, flurries of money from Dubai were paid into Farooq's Pakistan bank account.
Farooq used black-market prize bond dealers in Pakistan a bid to fool investigators into believing he had won legitimate prizes.
Winners of the Pakistan state lottery have to wait several weeks to collect their winnings.
Because of that some are willing to sacrifice an amount by selling their winning ticket to an agent for a lesser sum, which they get immediately.
The black-market agents then sell on the winning tickets – for more than they are worth – to crooks needing to clean their criminal money who can then get prize organisers to issue payment in their name.
NCA senior investigating officer Phil Houghton said: "Our expert staticticians worked out that Mr Farooq's lottery winning claims were as likelybas winning the UK Loettery every week for 40 weeks.
"Kashaf Ali Khan has admitted two counts of money laundering because of the weight of evidence against him.
"He thought that he had the perfect explanation if questioned about how he funded the house purchase.
"He and his father possessed documentation to support their story of being genuine winners of the Pakistan prize bond scheme."
Houghton said Khan did not account for NCA investigators discovering the scheme's black market.
"Offenders like Khan are at the centre of serious organised crime because they enable other high end crooks to move and clean their money," he added.
"The issue poses a priority threat for the NCA and we do everything possible to combat it."
Two money laundering charges against Farooq were left to lie on file.