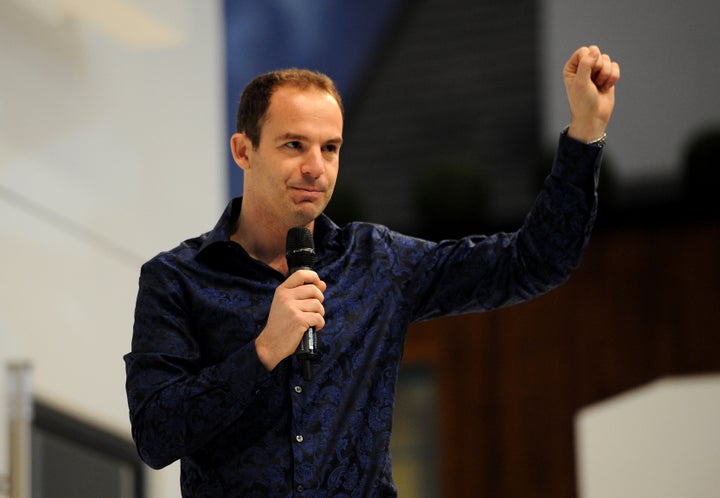 Money Saving Expert Martin Lewis confirmed today he will vote for the UK to remain in the EU.
The financial journalist, cited as the person most trusted by the public to give a view on the referendum, today shored up his support for staying in the European Union.
Today, Lewis confirmed his voting intention, but insisted he wasn't campaigning for the Remain side and urged voters to make up their own minds.
In a blog today, Lewis said: "I'm generally risk-averse, and that pushes me just towards an IN vote for safety, maybe 55% to 45%. Yet just as my dream holiday isn't necessarily yours, no more is my choice of what's right a call for you to follow me."
In his blog, Lewis deals with the claim that no one is presenting the "facts" of leaving or remaining by saying: "I'm sorry, but the most important thing to understand is: there are no facts about what happens next."
He continues: "Anyone who tells you they KNOW what'll happen if we leave the EU is a liar. Predicting exact numbers for economic, immigration or house price change is nonsense.
"What's proposed is unprecedented. All the studies, models and hypotheses are based on assumptions – that's guesstimate and hope.
"So accept the need to wrestle with uncertainty. The EU referendum is far from a black and white issue; there are more shades of grey than E L James's bookshelf."
Lewis claims that leaving the EU could see the UK become "a shrinking power, spurned after a bitter divorce from our neighbours" or "a nimble low-tax, low-regulation, tiger economy."
He adds: "The likely truth is of course somewhere between the two. But most independent analysis suggests Brexit will be detrimental to the economy, and on balance I think a wobble of economic uncertainty is more likely, at least in the short to medium term."
Research carried out by Greenberg Quinlan Rosner in November 2015 showed the opinion of the financial journalist was more influential than inventor Sir James Dyson, London Mayor Boris Johnson and former Prime Minister John Major.
Mr Lewis holds particular sway over women, and those likely to support Remain.
Mr Lewis said: "This is an opaque issue, yet once the politicians are in a camp they rebuff every argument from the other side. That's unbelievable.
"It's bollocks, it's just bollocks."