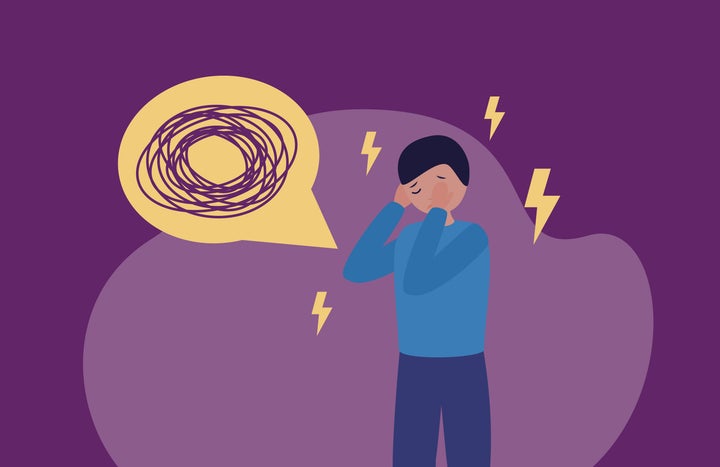 A large majority of children (85%) say worries impact day-to-day life, according to a new report looking into what childhood is like in the UK today.
Young people say that worries affect their ability to focus on what they're doing (40%), their ability to shake negative feelings (37%) and whether they get a good night's sleep (35%), the Action for Children report revealed.
So what exactly are they worrying about? And what can be done to help them?
The main issue 53% of young people worry about is schoolwork and exams, according to the report, which surveyed 5,000 children, parents and grandparents. It also found that 60% of young people believe pressure at school is stopping children from having a good childhood.
The second most common worry is falling out with friends (39%), followed by their own physical appearance (37%). Meanwhile being bullied (online or at school) is seen as the top barrier to having a good childhood.
Money worries are impacting kids from low income families the most, with 59% of kids saying they see their parents worry about money compared to 33% of children from high income families. This time last year, a TUC study suggested that a million more children were living in poverty compared to 2010 as a result of the government's in-work benefit cuts and public sector pay restrictions.
And it's not just personal finances which are affecting today's children either. One in two kids said they worry about other people suffering "because they don't have enough money".
With sustained political uncertainty, huge numbers of children are anxious about 'adult issues' like Brexit, poverty, terrorism and violent crime among others.
Over a quarter (29%) of young people are worried about their own mental health. This increases with age, with 9% of 11-year-olds saying they are worried about their mental health, compared to 19% of 14-year-olds and 53% of 18-year-olds.
The charity report is calling on the future prime minister to tackle the issue with a cross-government National Childhood Strategy. This comes as 34% of kids think childhoods today are worse than they were for their parents. At the same time, 79% of young people surveyed say they are 'very' or 'fairly' happy.
In response to the findings, Education Secretary Damian Hinds said: "Although in many ways this is the best time yet to be young, I certainly recognise the pressures and worries young people feel."
Hinds acknowledged that technology and social media can exacerbate the need to fit in and the perception of other people leading perfect lives, as well as making it harder to leave experiences of bullying behind at the school gates. His statement comes on the same day that Instagram has launched a new tool to combat cyber-bullying.
"We are equipping young people for adulthood in a changing world, by identifying mental health problems and providing support in school, encouraging young people to gain resilience and skills through activities such as sport and music, and teaching young people in school how to navigate the online world safely and constructively," Hinds continued.