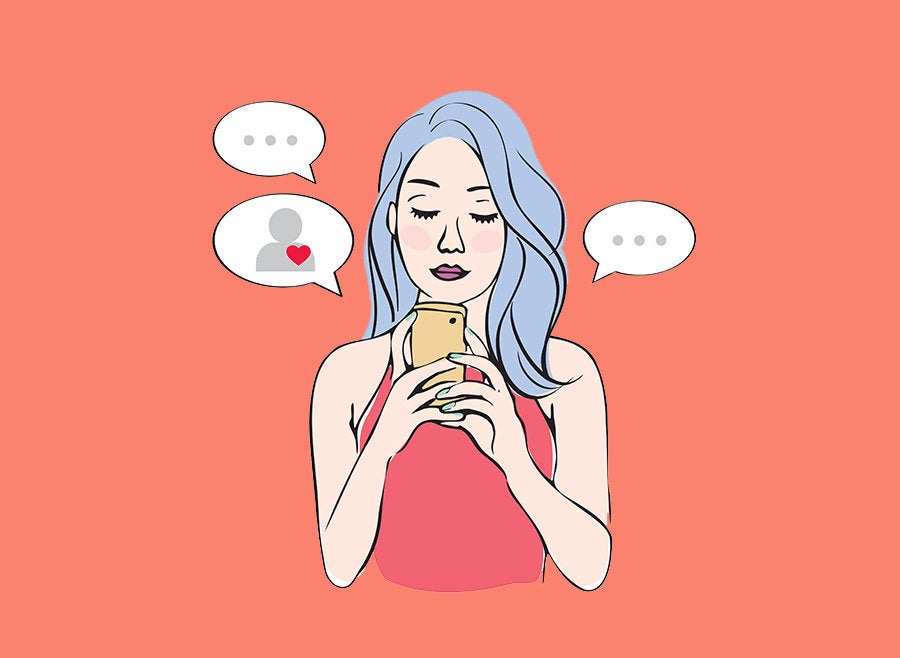 "I spend far too much time on social media than I should do really."
"I think we are a generation of social media addicts."
So say three young people speaking to HuffPost UK about their social media use in light of a new report that suggests it can have "very damaging effects" on young people's health and wellbeing. MPs are even calling for a review into whether addiction to social media should be classified as a disease.
The all-party parliamentary inquiry, compiled with the Royal Society for Public Health, concluded that children who spend more than three hours a day using social media are twice as likely to display symptoms of mental ill health.
It's yet another negative headline to add to existing worries about life online. Are young people being bullied more? Is their self-esteem suffering? Are they being groomed to share sexual images? Is the pressure to conform to certain beauty standards, as the parliamentary report suggests, encouraging behaviours such as body shaming and disordered eating? These are just some concerns.
But for a generation which has grown up with social media and doesn't know any different, a growing awareness of its impact might actually be a good thing.
The conversation around social media is often one-sided, which is why HuffPost UK spoke to three teens to address their experiences and find out the ways in which social media might be playing a more positive part in their lives.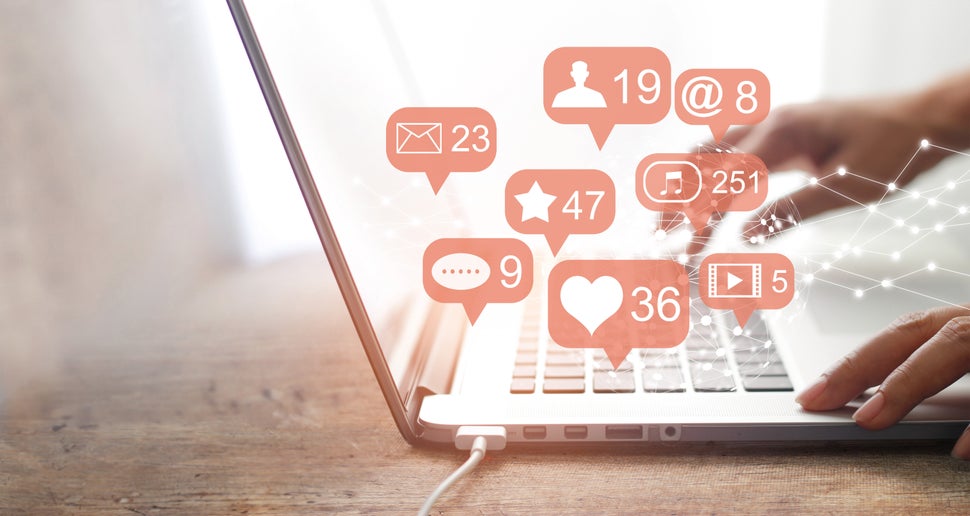 Ellie Pool, 19, a content and social strategist from Cheshire, has had a Facebook account since she was 11 – despite the site's minimum age restriction being 13. Asked if there's ever been a time where she's used social media too much, she replies: "Yes, probably my whole teenage life."
It's not just Facebook, but Instagram and Twitter, too. "I spent my life on social media, particularly outside of school hours, so I was never really disconnecting from it," she says of her teenage years. "Everything went on social media and I'd get involved with drama amongst friends online which only ever resulted in upset."
Pool is not alone in this. Dominic Buxton, a 19-year-old campaigner and political activist from London, says he still uses social media "far too much", while student Peter Havers, 19, also from Cheshire, says: "It's addictive. 100%."
At his peak usage, when he was feeling depressed, Havers would spend hours refreshing his feeds. "When my self confidence and feelings of self-worth were at their lowest, I would go on social media – Instagram, particularly – to escape into other people's lives, rather than living my own," he explains.
To this day, Havers struggles to find the right balance and hates the effect it can have on his mood. Whenever he uploads a post to social media he admits he will check the likes incessantly – "partly because I dread the thought of only having four likes on a photo and partly for the dopamine hit you get when you see a notification come in."
Yet despite this, all three teens we spoke to believe their peers are wising up to the impact social media has on their health and wellbeing, and discovering ways in which it can be used as a force for good.
"I think many people my age are shifting away from just sharing the best parts of their lives online and being more real.""
Two years ago The Mix, a charity providing advice and support to under 25s on issues like sex, relationships, mental health, money and jobs, looked into young people's experiences with social media and discovered a pattern of usage.
"When young people first get exposed to it as children, they go crazy for it and it's the best thing ever, so it has very high usage," Chris Martin, the charity's CEO, explains.
Users enter a second stage, he says, where they learn the mechanisms of the platform – "it might be that they lock themselves down into their friendship group, or they choose to build a profile, or to meet lots of new people." But as they grow up, they become more conscious of their usage over time.
"When you're 18 and 19 and going to work or at uni, you don't want pictures of you and your friends 'gurning' from when you were 14 or 15," Martin says. "So we actually see young people tidying up their profiles and becoming more focused as to what their digital reputation is."
Things have progressed from two years ago, says Martin, where "being out of control" was the norm. "Young people are starting to go: 'Well actually, I quite like periods when I'm not on social media all the time'. We're seeing a movement in the technology as well, to allow us to have a little bit more awareness of how we're actually using it."
The launch of Apple's Screen Time last autumn was one example of this tech – delivering users reports on how many hours they spend on their iPhones and how much of that time is devoted to social media. Buxton uses it to record his usage: "My daily average works out at three hours and 12 minutes per day on social media platforms, which is far too much in my opinion," he says.
Forest is another app that aims to help people put down their phones and focus on what's more important – the more time a user spends off their phone, the bigger their 'virtual tree' grows. If they start using their phone again in the time they've set to do work, their tree withers.
"We see more and more people coming up with techniques for physically controlling their phone usage," says Martin. This could be as simple as a group of friends stacking up their phones in the middle of the table when they meet.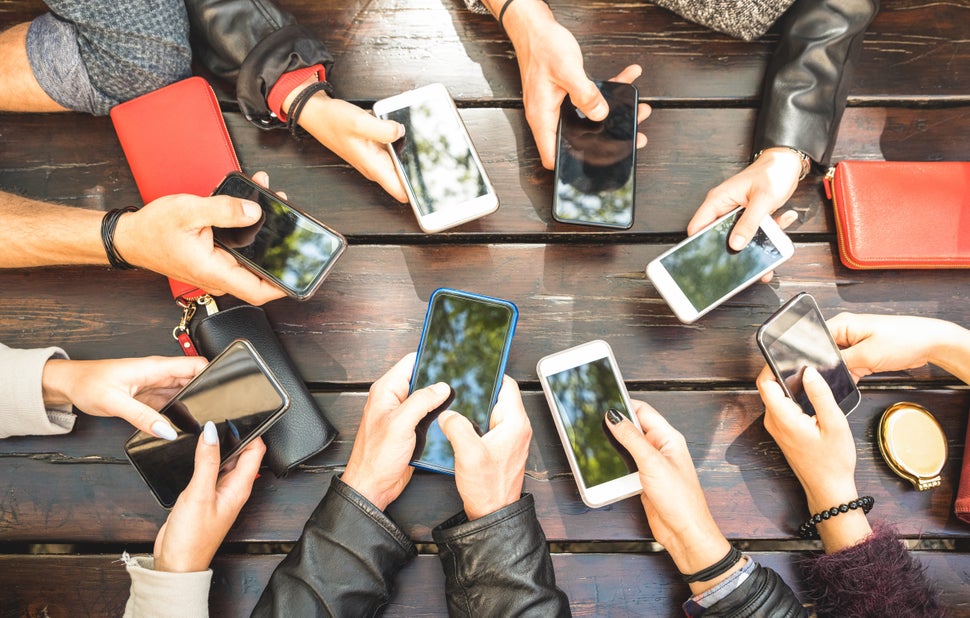 Ellie Pool acknowledges that while now working in social media strategy, she probably doesn't use platforms any less at 19 than she did in her early teens, but she has altered the way she uses them. "Social media is part of my business but I also use it to speak about mental health, physical health, relationships and other topics that don't always get the airtime they deserve," she says.
"I think many people my age are shifting away from just sharing the best parts of their lives online and being more real, talking about taboo topics. I am passionate about using social media mindfully to be open and honest, instead of just sharing the rose-tinted version of reality we often see online."
Social media has a practical role to play in the way young people live their lives, whether they're connecting with friends, sourcing news and entertainment, or seeking out and setting up career prospects. For young people housebound with an illness or disability, it can also be a particularly invaluable lifeline. But used right, it can also bolster wellbeing, young people tell The Mix.
""[Social media] has to be met with a certain amount of personal responsibility and caution by the user.""
"They use it for seeking help, looking at and expressing their feelings to some degree, and for supporting each other," says Martin of the young people he speaks to. "We have quite a lot of examples of young people really valuing the fact that their friends reach out to them [on social media] when they're not feeling great."
As with anything in life, finding the balance can be hard. Buxton knows this first hand: "I've laid awake until 4am because I was active on social media." And while he believes that social media "in general is a good thing" – allowing you to connect with other people at any hour of the day – "it just has to be met with a certain amount of personal responsibility and caution by the user."
As to MPs' warnings that some young people are getting "addicted", there are experts who caution against labelling behaviour too quickly. Jason Shiers, a psychotherapist at UK Addiction Treatment (UKAT), which provides private treatment for various types of addiction, from drugs and alcohol to sex, describes social media as "a symptom, not the problem".
"People for whom it's a problem will tend to have some other struggle in another aspect of their life," says Shiers, and this could be rooted in family issues, or problems at work or school. A lot of people – both adults and younger – display some form of "dysfunctional behaviour" when it comes to social media, he adds. Whether that's scrolling through Twitter in work meetings or checking Instagram on their phone while eating out with friends.
"It's difficult to define what's inappropriate and what isn't," says Shiers. "I think many people in society show signs of having a lot of those traits. But I also think they have more access to common sense. They know when it's too much."
"Teachers taught us social media's power to do harm but not its power to do good.""
Self-awareness matters, but so too does education. All three teenagers who spoke to HuffPost UK said they weren't taught about how to have a healthy relationship with social media at school – and they all agree it would have been beneficial.
"Social media was the bane of teachers lives," says Havers. "They were dealing with cyber-bullying and nude photos being sent around on a near-continuous basis. Teachers taught us social media's power to do harm but not its power to do good... which was an opportunity lost.
"It was always seen negatively but no advice was given on how to use it in a healthy and productive way."
Parents, too, could be speaking with their kids about social media, rather than shying away from the subject because they don't understand it, says Chris Martin. In fact, they could learn a lot from each other if they sat down together to talk – especially with so many adults reporting a problematic relationship with their phones. Perhaps it's young people that have it right?
Currently, lessons on navigating social media are not compulsory in UK schools, although that's not to say some classes aren't learning this stuff already. Earlier this month one teacher's lesson went viral after she made students keep a tally of how many notifications they received during a single class – spoiler alert, there were a lot.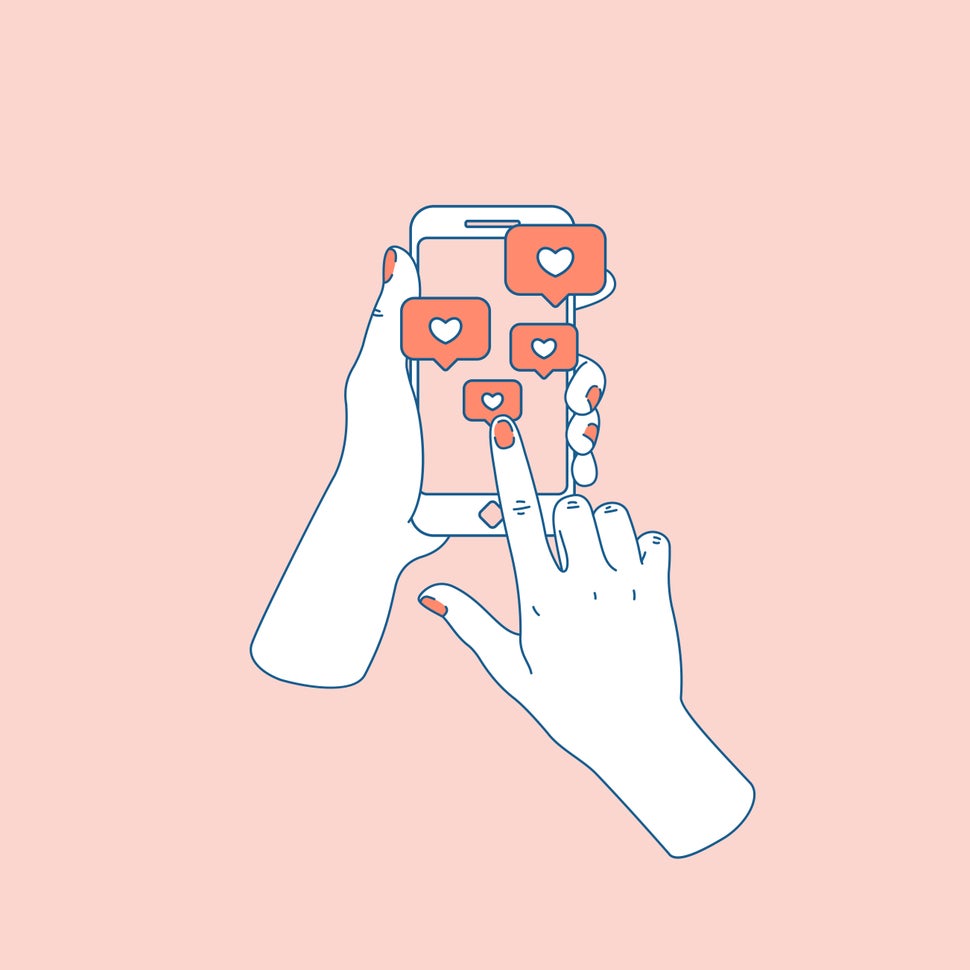 However from September 2020, all schools in England will have to ensure they are supporting young people through the curriculum to live a healthier life. Lessons on navigating relationships, sex and health will be compulsory – and Jonathan Baggaley, CEO of the PSHE Association, says teaching kids to have a balanced relationship with social media will form part of this.
"Historically the main focus has been on safety," Baggaley explains – covering issues like cyber-bullying and online grooming, for example. "Now we're seeing a shift towards a more holistic approach."
And then there's the responsibility of social media companies. This week's all-party parliamentary report suggests social media sites should be regulated by Ofcom, and pay a tax that funds research into the effects of social media on health and wellbeing. A survey conducted as part of its report found four in five (80%) people believe tighter regulation is needed to address the impact of social media on the health of the younger generations.
This follows the well-publicised inquest into the death of teenager Molly Russell, which suggested that her viewing of material on social media linked to anxiety, depression, self-harm and suicide had been partly to blame for her death.
More clearly needs to be done to protect those who are most vulnerable to the effects of social media, but for a good portion of the teenage population it's about balance. "If we're going to be happy, healthy individuals we need to balance everything in our lives," says Martin. "So that's how we eat, exercise, sleep, and how much time we spend with people physically.
"We have to be quite mindful when we insert technology into the equation, what effect is had on those key things? Are we still moving around? Are we still seeing our friends? Some of the contact, while it's very immediate, entertaining and stimulating, it might not be as nourishing as doing some of those other things."
As for Havers, he's still learning to get the balance right. Just a few weeks ago he deleted most of his social media apps to get away from being "constantly overloaded by the 'perfect' lives of influencers", he says. It created feelings of inadequacy for him – "like I wasn't where I should be or needed to be in life".
But he has since downloaded them again as he realised he needed a social media presence to kick off the writing career he wants to pursue. "As harmful as it is, I think social media is a necessary evil," he reflects. "Today's world seems to dictate that you need a social media presence, whatever the personal cost."